The Patek Philippe 6006G – Looking for a modern Calatrava?
Hi everyone,
The Patek Philippe 6006G is an original modern 3-hander (+date) and a discreet evolution launched in 2017 for the 240 caliber's 40th anniversary (and discontinued in 2020) from the 6000 previous generation (which was produced from 2005 to 2016). It's very different from a classical Calatrava model, even unusual among the whole collection, and I imagine this is the kind of Patek that one can very well wear for work, far to be an ostentatious model, while fitting a wide array of attire.
Rare to mention, I would say dressy occasions are an exception.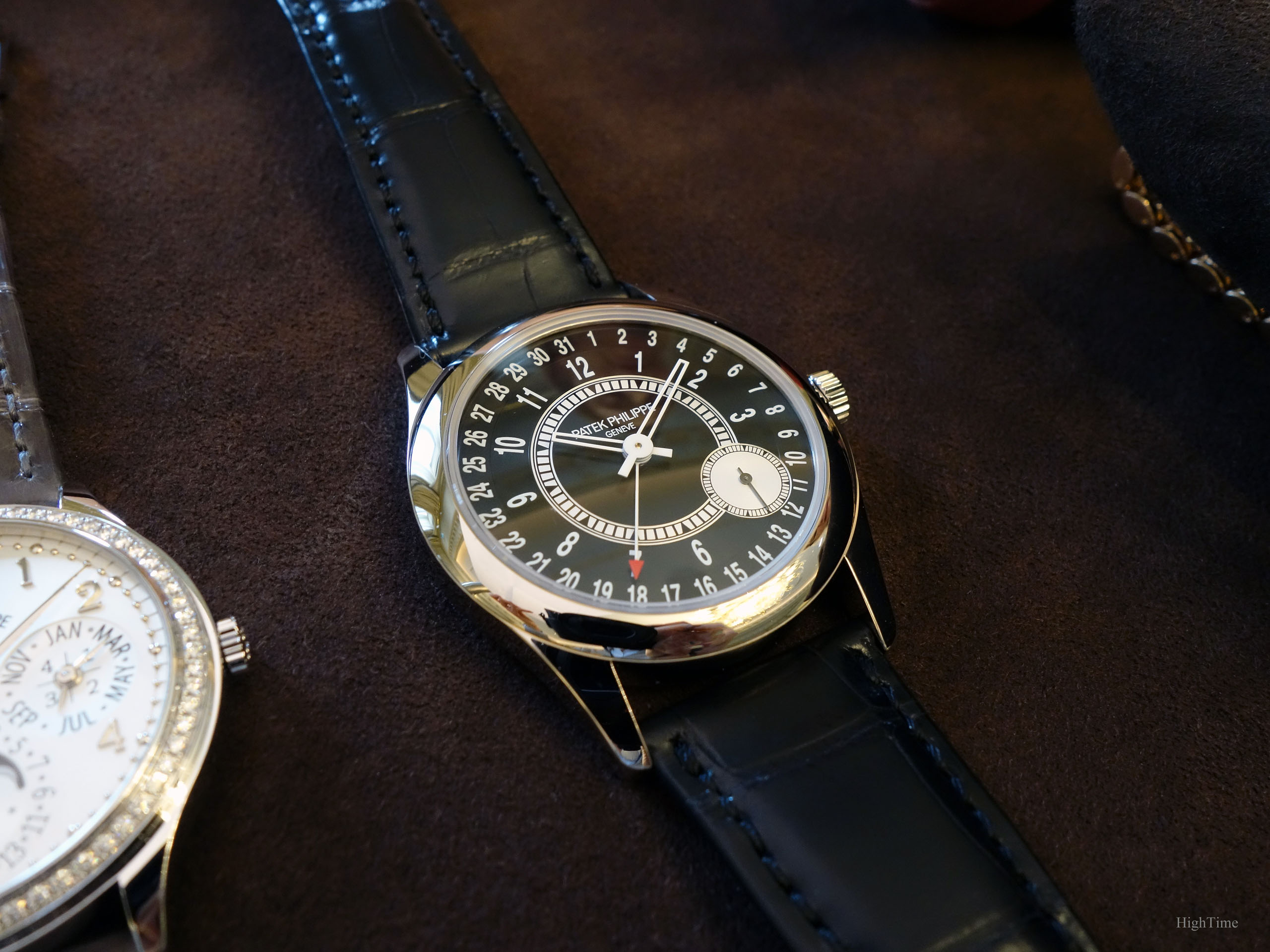 This black dial 6006G is quite a very unique bird in the Calatrava line indeed and follows the wonderful 2015 6000G with its blue dial (my favorite, picture below). For having seen lately a beautiful 6000G (dark grey dial) as well, I think this side of the collection is far too underestimated. Especially since I think it's a watch that doesn't work from pictures.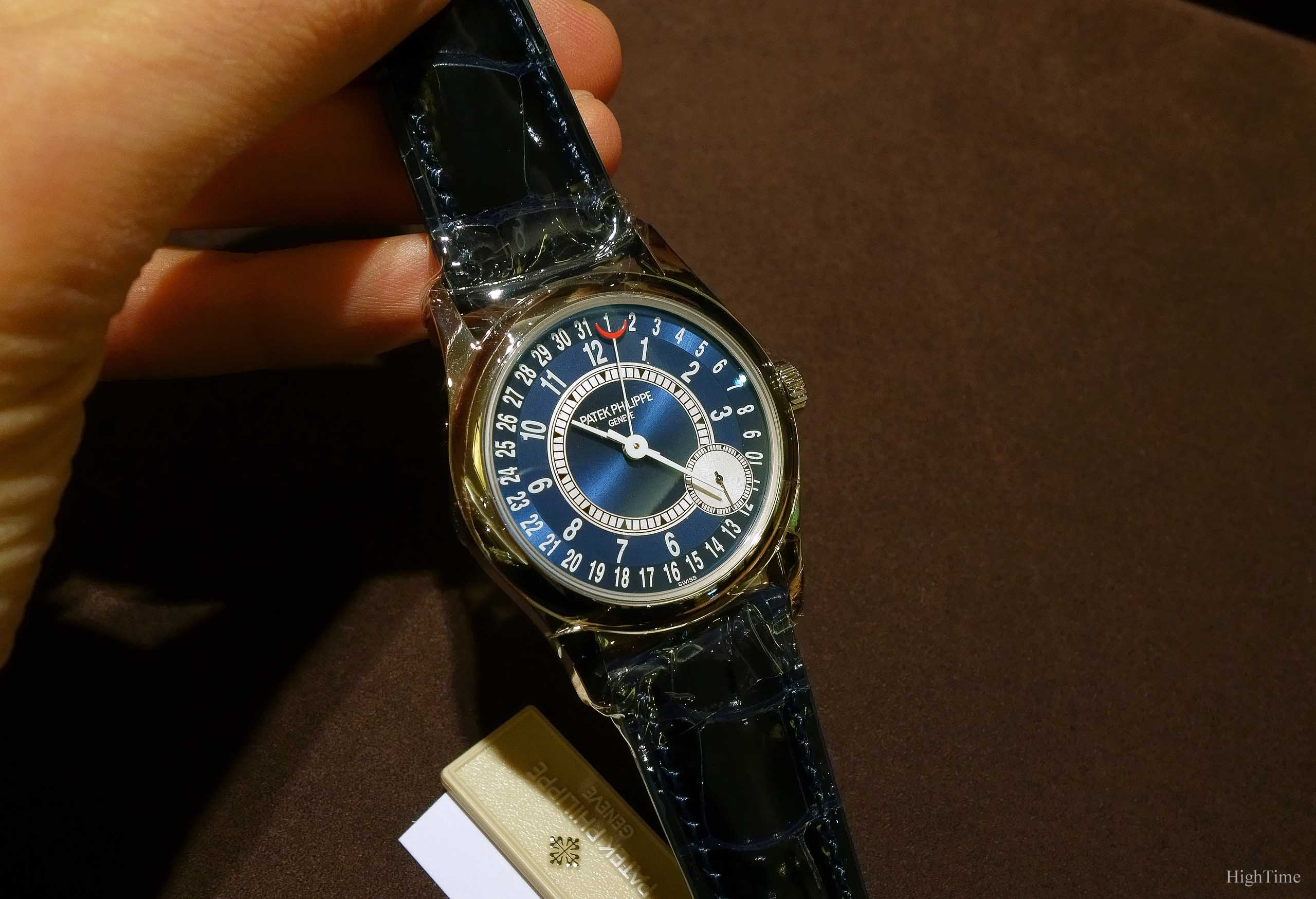 However, it's unique as already discontinued as of today. In a way, it was only accompanied in 2019 by the similar-looking 6007A (1mm wider, 324 caliber instead of the 240) launched to celebrate the opening of the new Plan-Les-Ouates building, in a 1000-pcs limited edition.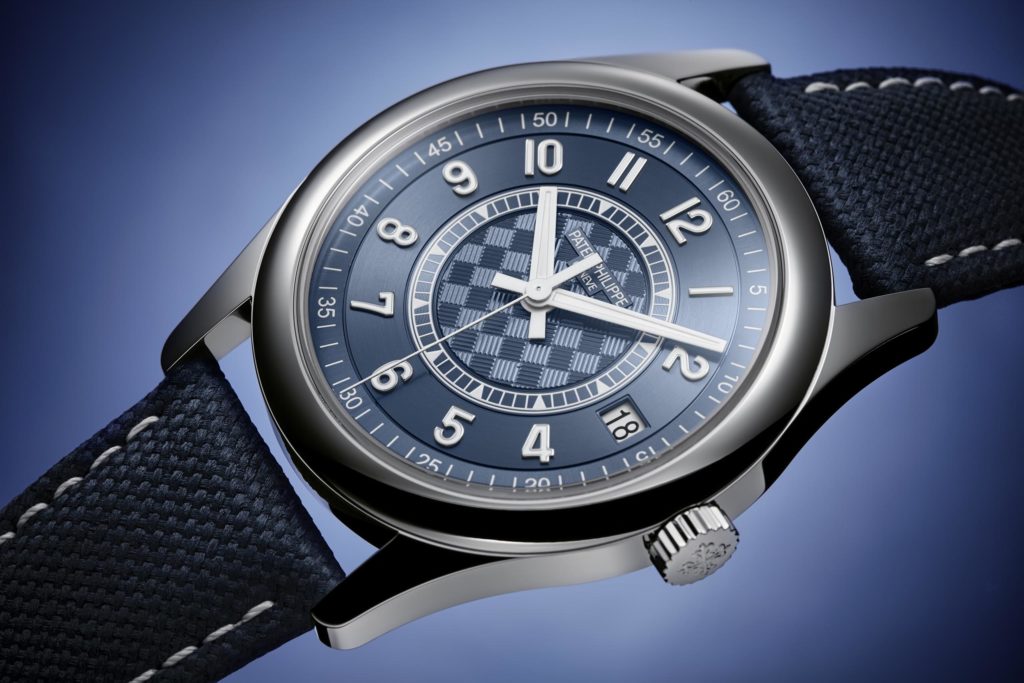 Since, in March 2023, Patek has launched 3 new versions of the 6007, in white gold this time, in blue, red and yellow.
A graphical design
The hands are the first clear detail that makes it so different from its predecessor and that brings an interesting touch and spirit to the watch. Indeed, the older baton hands weren't "skeletonised" and these new ones are very legible. This is the main visible difference and the new 39mm width (37mm previously) is certainly a very good size for today, especially with a black dial that makes a watch usually look smaller.
The case, from top to bottom lugs, shows a very nice and continuous curve. This curve is limited on the side by a clear edge; not too sharp though, there's a very slight roundness to remain soft to the eye. This is a beautiful overall design, quite modern and appealing. Meanwhile, as with most Patek watches, even the bigger ones, the comfort on the wrist is fantastic.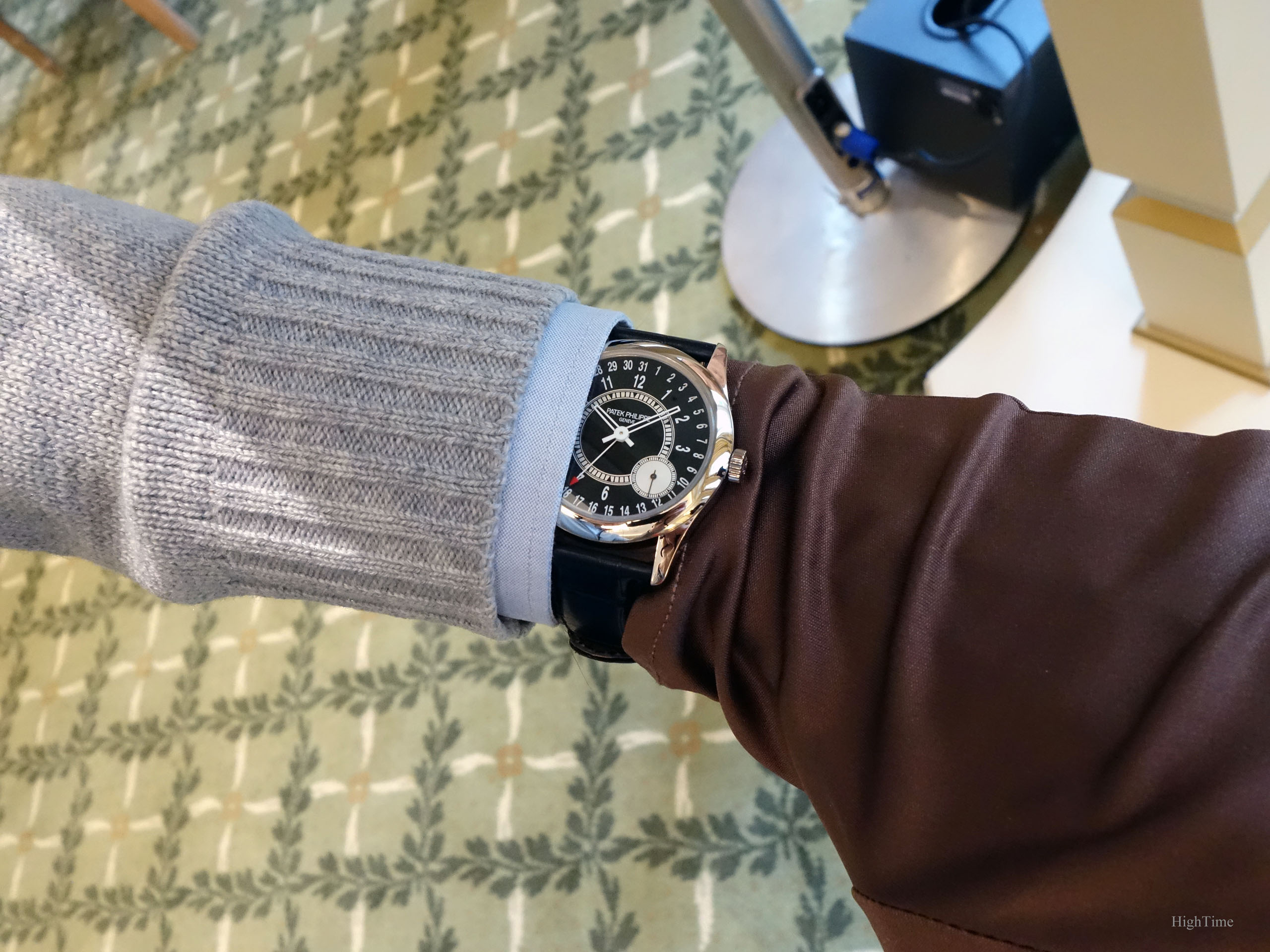 The combination of such white gold case, especially with its very nice classical design (no crown guards), with the smooth and refined rounded bezel (quite different from other references which have a concave bezel) gives a little touch of warmth to this unusual Patek. I particularly like how the bezel's bottom ends at the edge of the case band. Maybe is it partly because of its convex design but also because it doesn't show a recessed bezel as in other references like the 5236P for instance.
Of course, the dials of these 5000, 6000 or here 6006 references are well known for their special decoration. It's a white printing, thus more visible, more casual (because of the higher contrast) and hence, a less traditional layout. It's quite a "technical" and more graphical decoration compared to the usual numerals we find on classic references because of the placement of the Arabic numerals. Furthermore, with their unique shape and square end, the hands are painted in white as well, to add to this coherent casual atmosphere.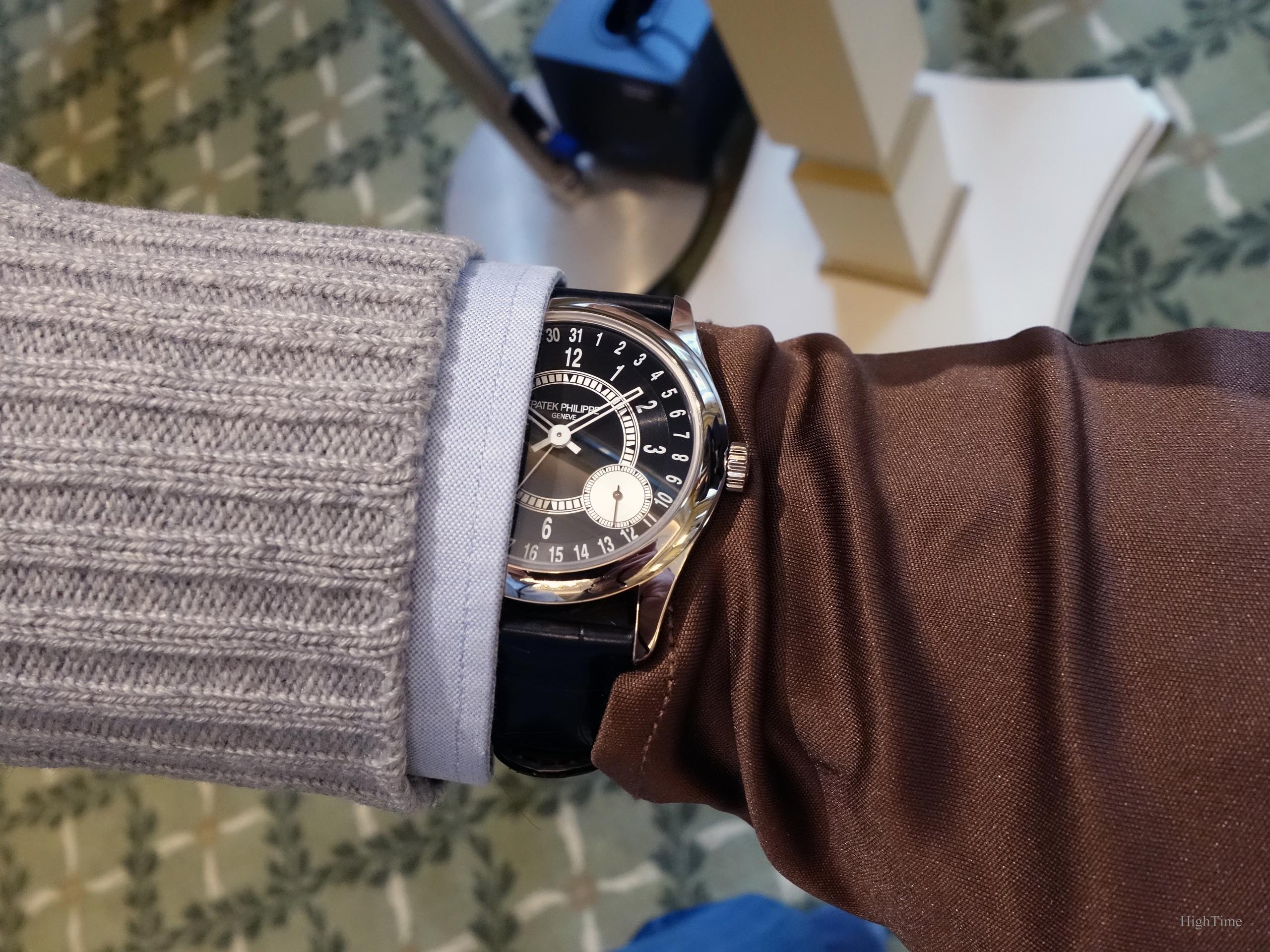 This ebony black dial is quite unique with several different textured areas of decoration. There are sunburst patterns on some parts with micro-grooves on others. The minutes ring and seconds subdial are silvery. This allows playing with light and bringing more life to the dial compared to a single surface treatment. This is something which is more visible in the metal.
This dial makes it a very versatile watch with a very elegant touch as well. It is, of course, very different from the traditional layout but it works perfectly and is very homogeneous, as a whole.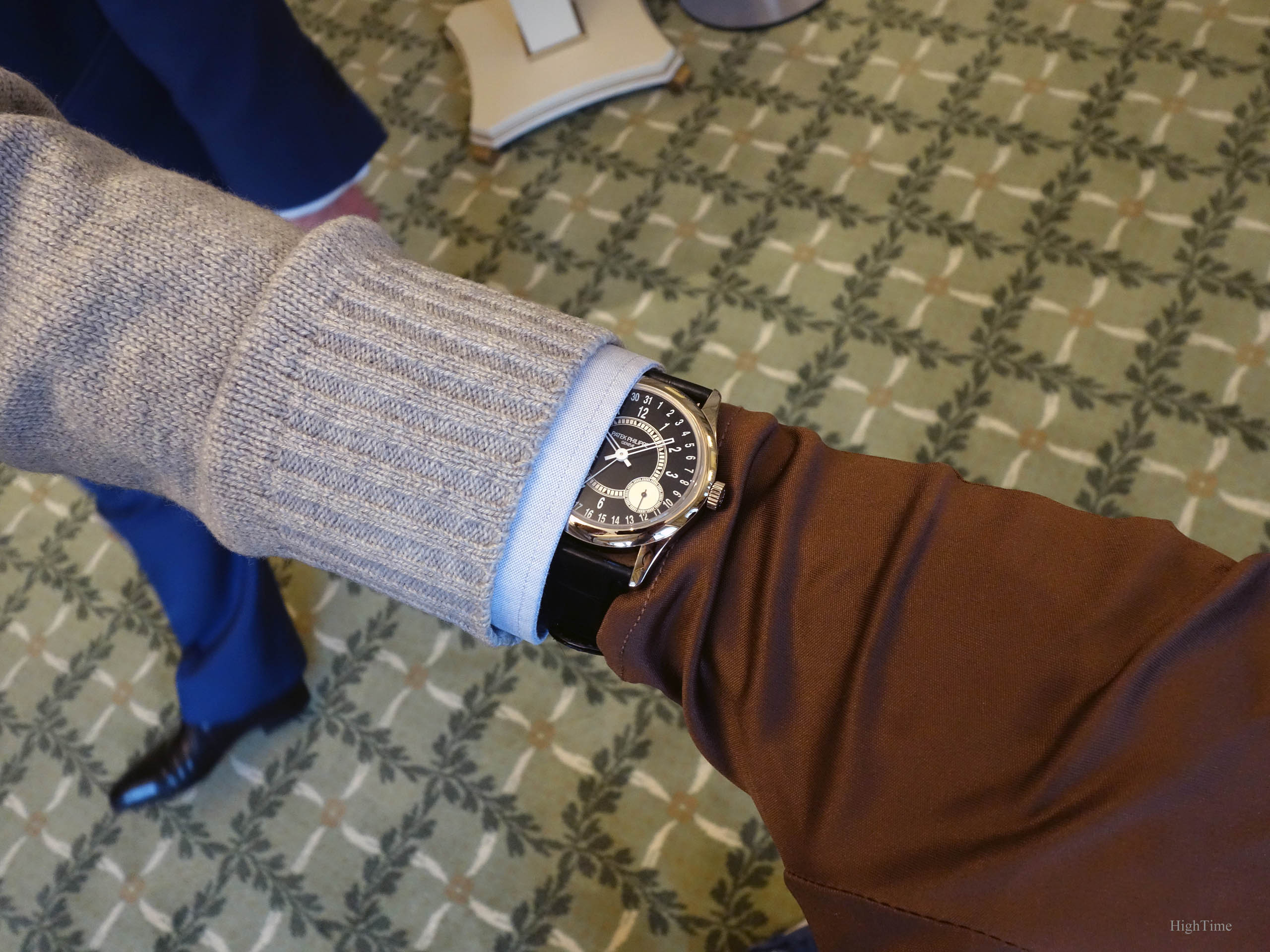 Patek Philippe has an exceptional mastery of dial making and a very wide diversity of color and finishing. This element, as for case shapes, is something that makes each Patek Philippe watch very different from one another, bringing a diversity none of its traditional competitors provide.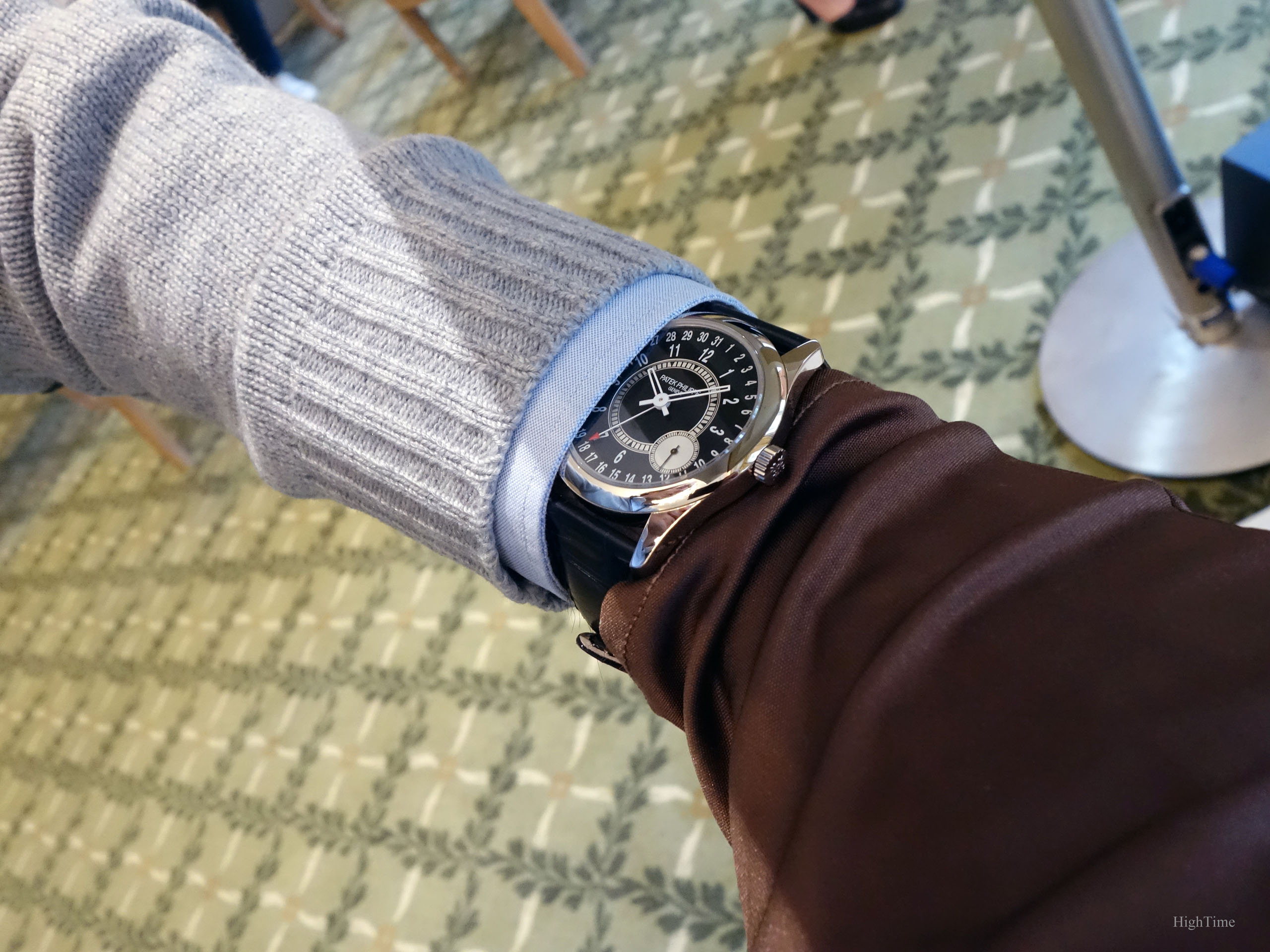 The date is displayed through a chapter ring at the edge of the dial and is perfectly legible, thanks to its red hand tip. By the way, if you have a look at the dial, hiding this red pointer hand, you'll see how graphical the dial is, especially in black and white. The hand brings much more than its size may seem at first.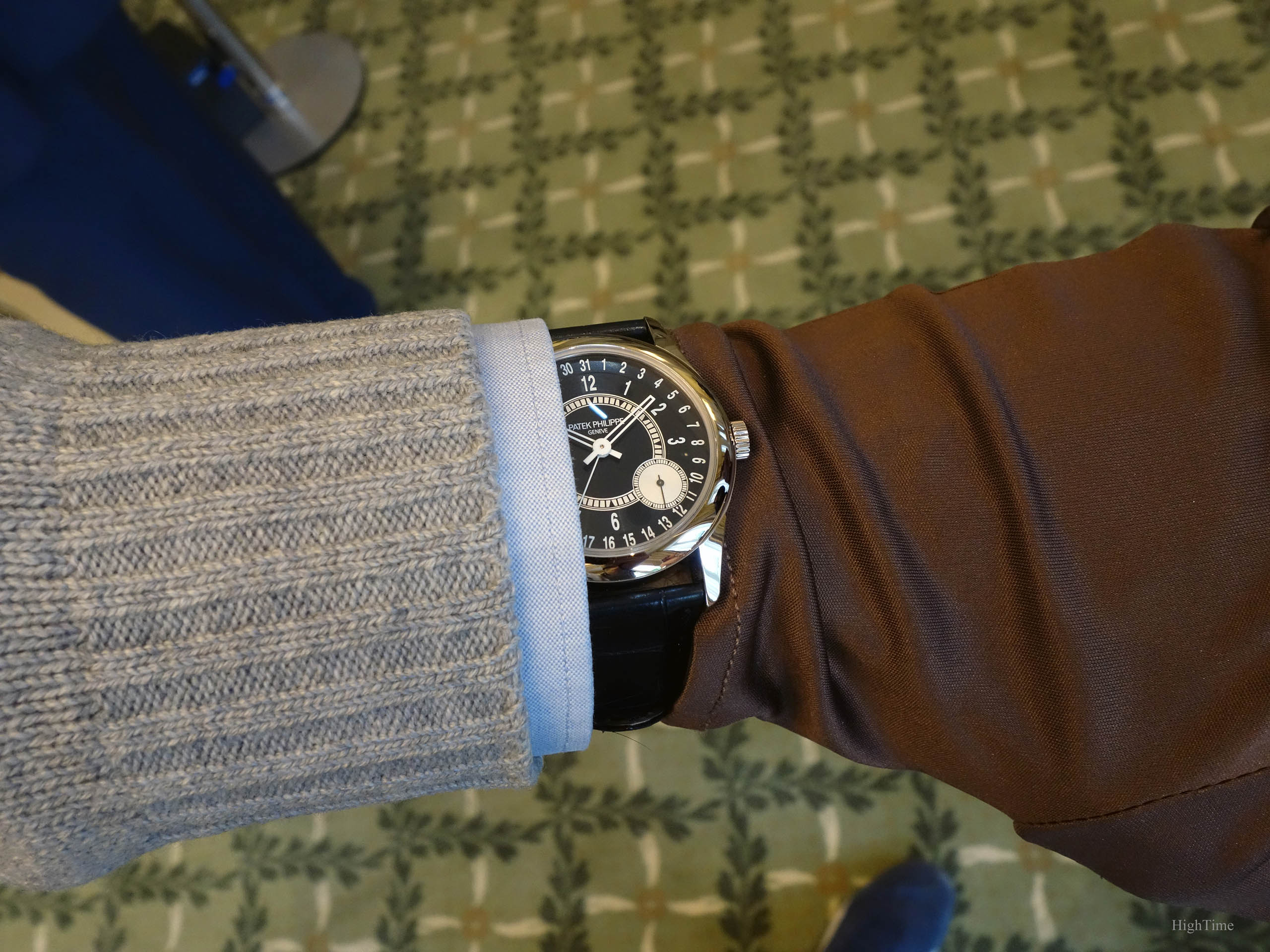 It is provided with a nice and thin white gold folding clasp with Calatrava buckle.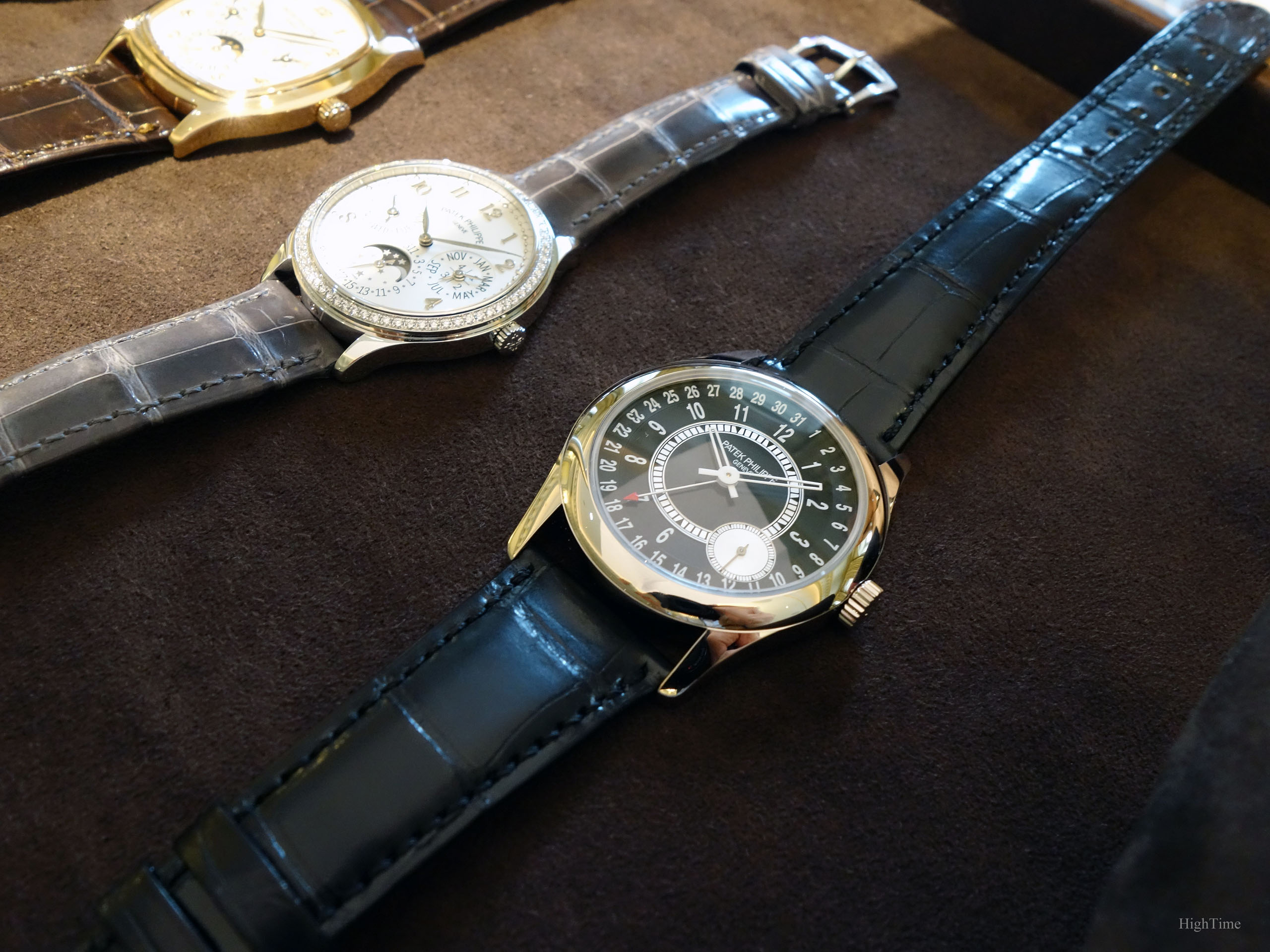 On the movement side, this 6006G houses the beautiful and thin caliber 240 (with Spiromax, their Silinvar hairspring) with micro-rotor, hence why the small second is placed at 4 o'clock.
It is 30m water-resistant.
Conclusion and Thoughts
Everything is coherent in this simple watch, yet not too simple because of the original dial layout and printings, with an attractive and strong contrast, a nice rounded bezel, a perfect size and the 240 caliber as the cherry on the cake.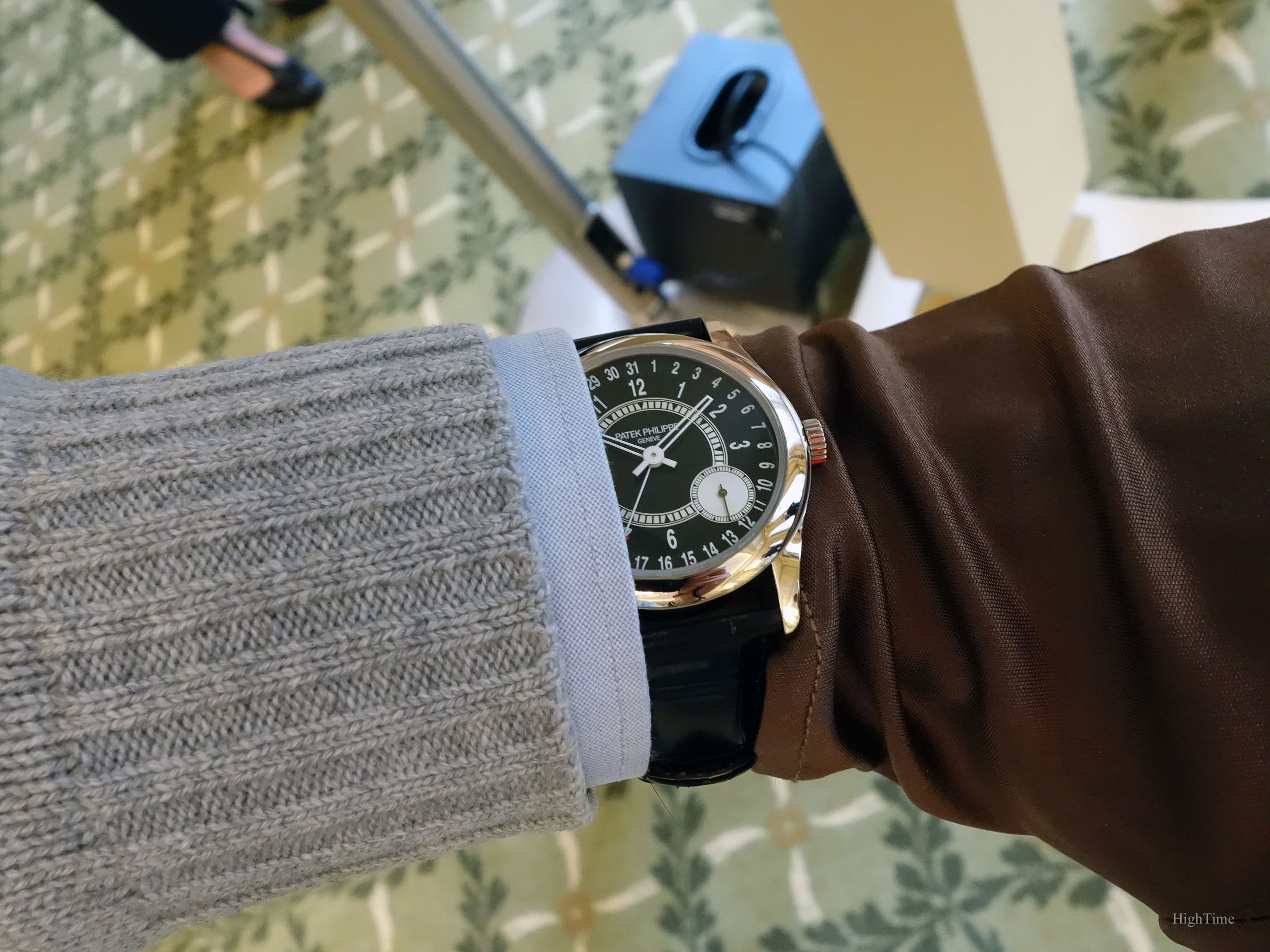 If you are looking for a sportier Calatrava (or you're an architect, a graphical designer) this is a watch you definitely should try.
This reference, in that combination, is something to consider as an all-around watch, more modern, matching casual wear of course but remaining elegant and refined with the white gold's shine (something interesting compared to greyer steel material) and black dial.
In the end, the casual aspect comes more from the white markings and hands' shape rather than from the dial color.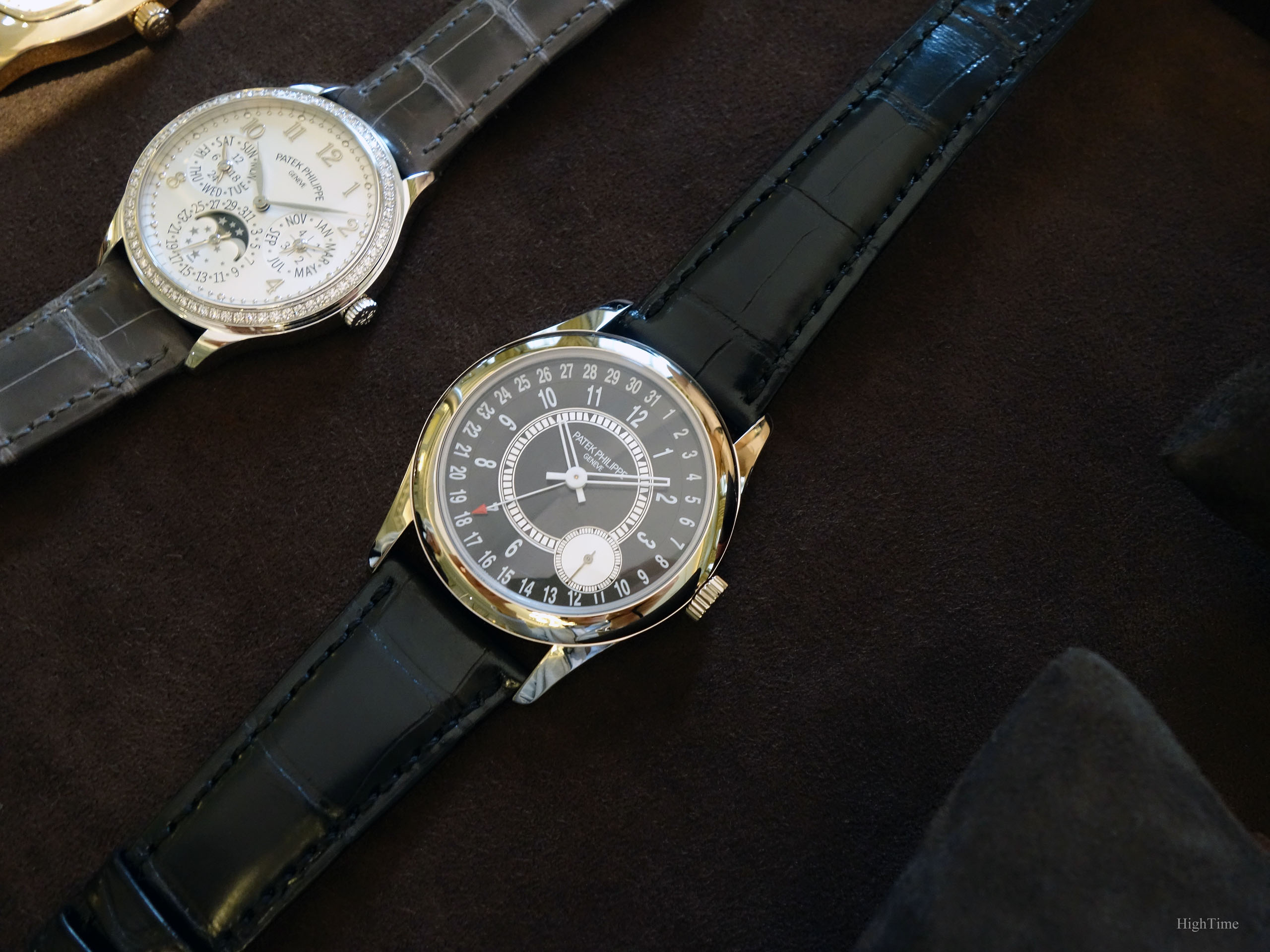 I don't think this is the reference that we usually consider trying in the first place when offered to hold a few models but I think it should!
It isn't the usual recognizable Patek, nor the one that works best from pictures, but rather the other, discreet (dark) side of the collections. Indeed, be certain it is when you hold it that it comes to life in its own way. When holding one, the quality of the finishing and its overall balance don't leave a single doubt it is worthy of the brand.
It was priced at 27 780 € (VAT incl.) in 2018 and the model was discontinued in 2020.
Here is the launching video (15 sec. only) from Patek:
The official 6006G video on YouTube
Thanks for reading!