The Patek Philippe 5230R World Time – Cherishing the art of Universal Timers
Hello everyone,
A few years ago, the Patek Philippe 5230 World Time was launched in two versions, rose and white gold, with updated time zones, together with the 5930G World Time Chronograph.
It was a very exciting event considering this complication is a famous icon not only in the brand's history but also within the watchmaking world. It is a must-have in a collection, not only for real travellers but also for those whose imagination brings them in a journey through the places marked on the dial. With the Perpetual Calendar and Minute-repeaters, it is their third "signature" complication. Indeed, when involved in a World Timers discussion, Patek Philippe automatically comes to mind.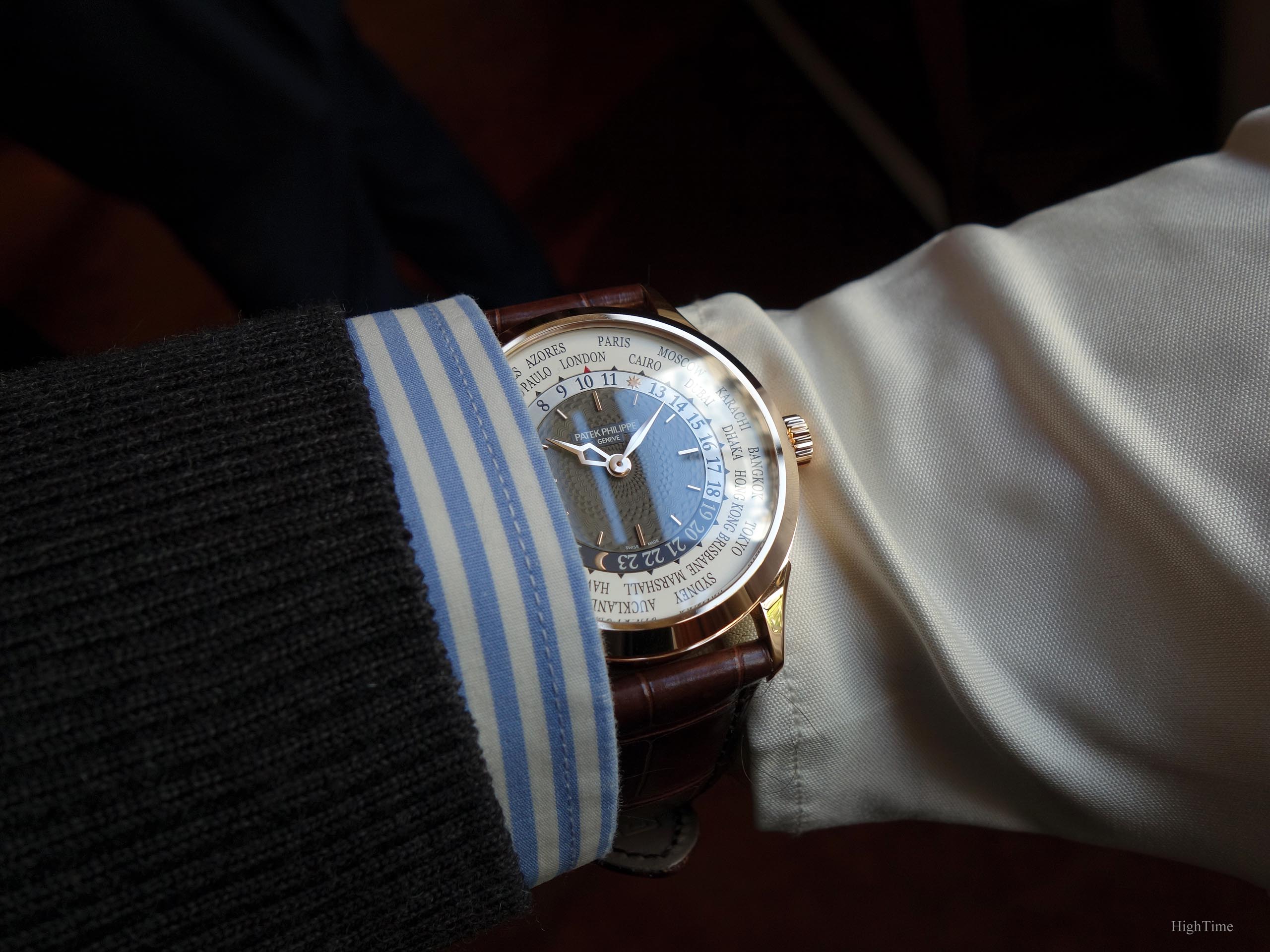 World Timers were previously offered in the regular collections with the 5110 (2000-2005) and 5130 (2006-2016) but started from 1937 with the first pieces embedding Louis Cottier's mechanism.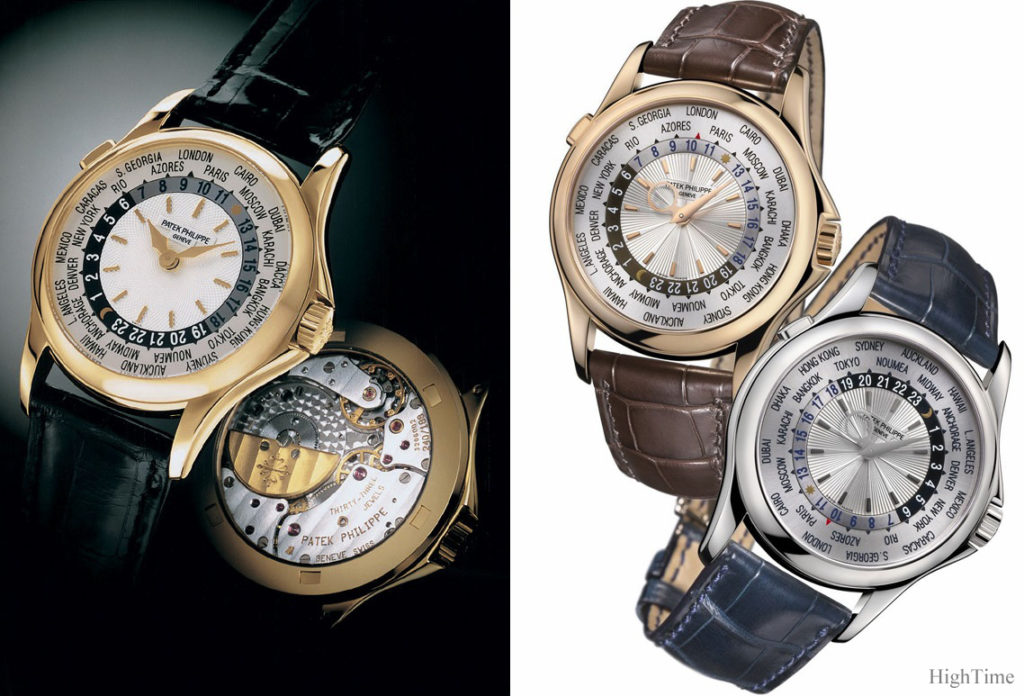 Since the 5230's presentation, the brand has unveiled a few limited editions before they presented the rare enamel 5231J version in 2019. In this article, I wish to talk about the rose gold version of the Patek Philippe 5230.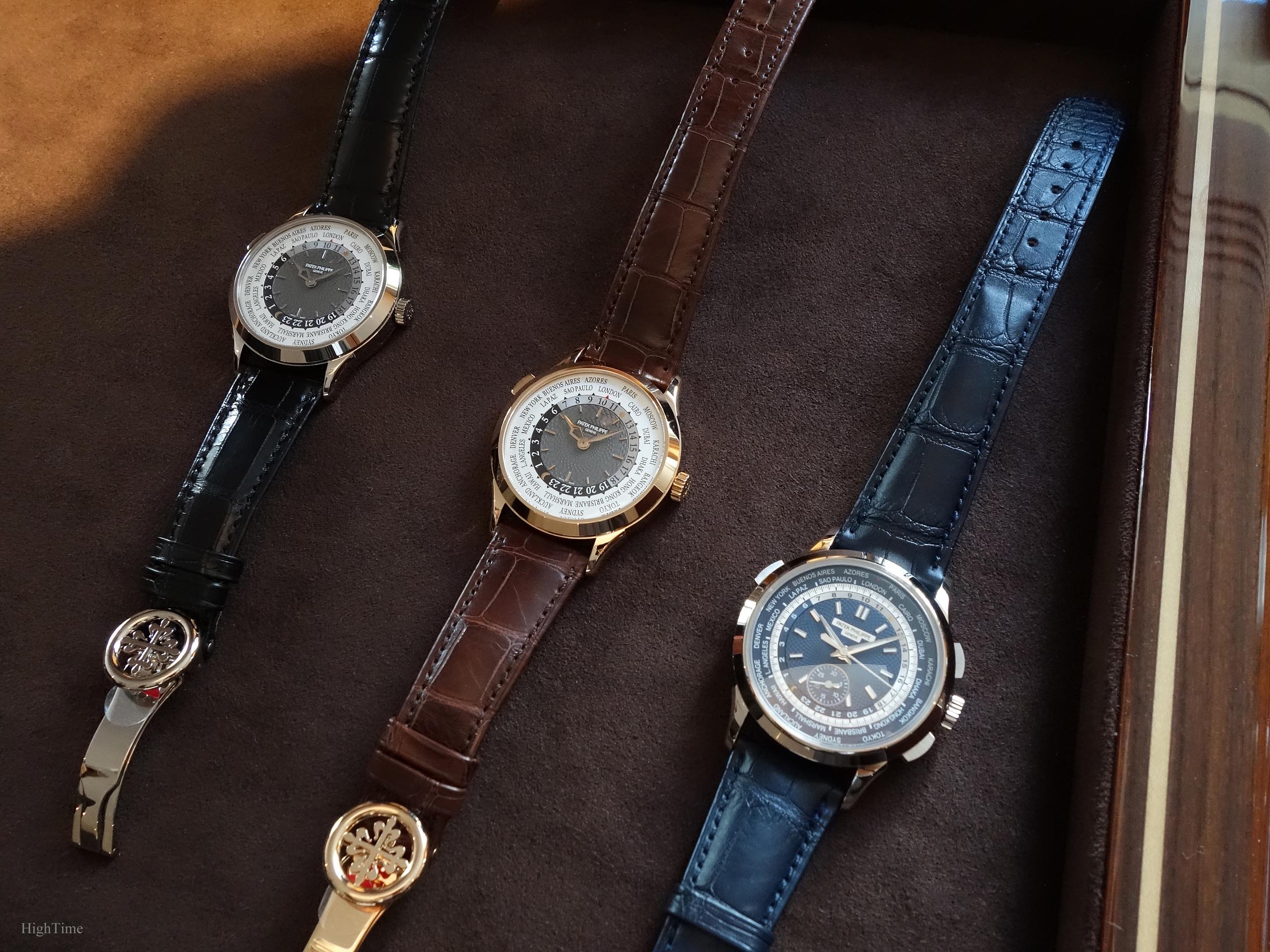 For starter
As always when such new WT model is launched, the brand has to undertake the cities selecting process for the 24 time zones. Behind this tough choice, the assignment has been settled including:
Dubai instead of Riyadh;
Brisbane instead of Noumea;
Marshall instead of Midway;
Sao Paulo instead of S. Georgia;
and, Buenos Aires instead of Rio.
While Moscow was formerly located in the UTC+4 zone, the Russian capital has now shifted one hour closer to Western Europe, "relocating" to UTC+3.
As usual, Patek may also apply changes on the long run if needed. Hence, it is a continuous evolution process. By the way, it seems the first models were referenced 5230G-001 and 5230R-001. As of early 2022, Patek's website presents the 5230G-014 and 5230R-012. For instance you can notice that, like in the 5930G, Beijing has replaced Hong Kong in the current versions. Keep this in mind if you are looking to acquire one.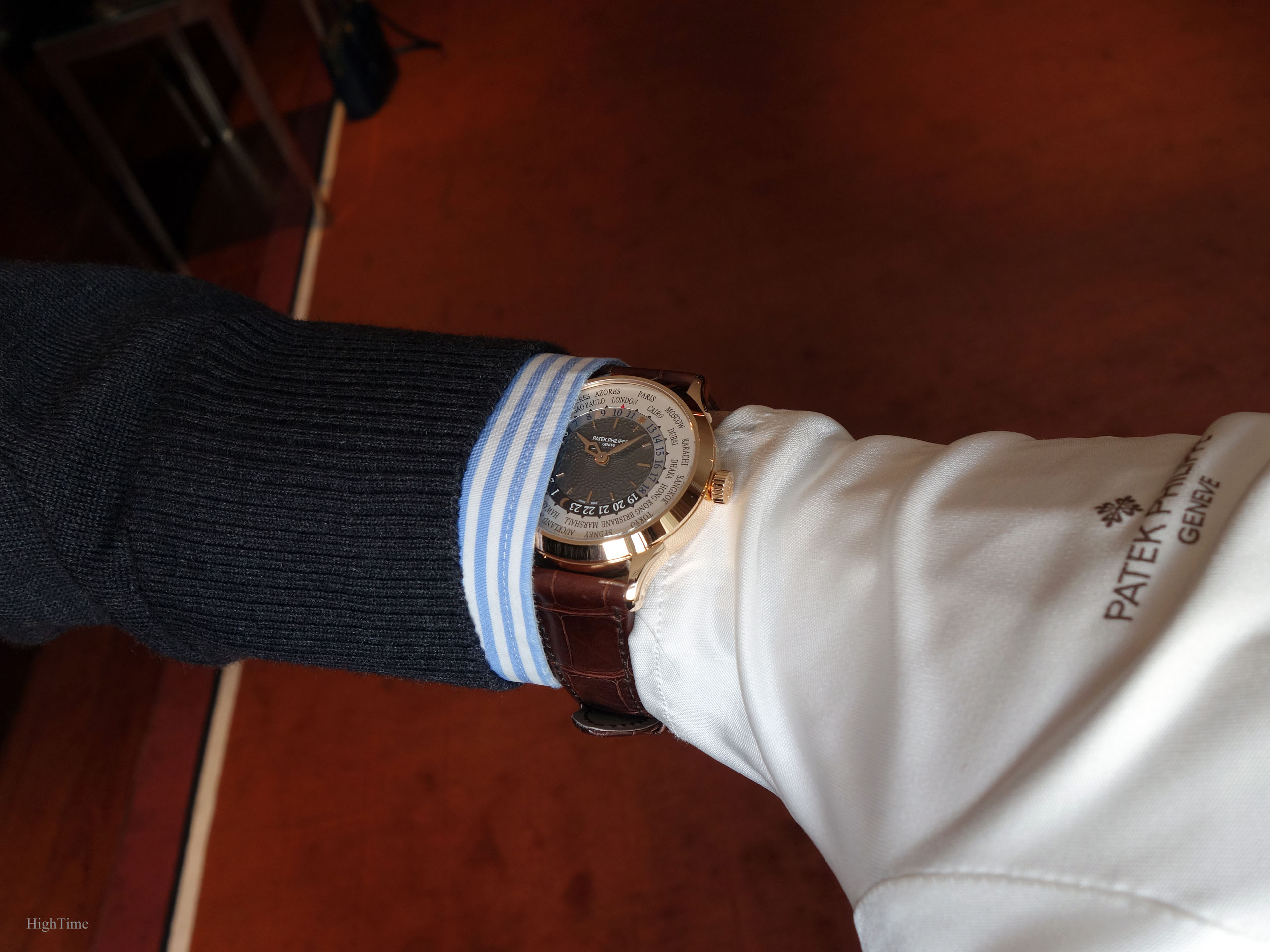 We have learned very recently (unofficial) that Patek might be planning to discontinue these latter. However, we can't yet conclude their won't be another version in G or R. It can also mean they will stop these metals and launch another material (P and J still unreleased).
PP World Timer uniqueness
A bit of history. The World Time mechanism design used in the first Patek Philippe reference was born from the work of an independent watchmaker named Louis Cottier (1894-1966). This way of displaying time had been forgotten since the very first 17th century table clocks. Therefore, he has closely been working with the brand to bring them back.
The 5110, first model of the "modern" era, required 4 years of development with the introduction of the 240 caliber for this complication. While the function was in the past set by the mean of a second crown at 9 o'clock, a patent was registered in 2000 to set all the functions via a unique pusher at 10 o'clock. From this moment on, it cleverly activates at the same time the city and the 24-hour rings together with the hour hand.
Consequently, it allows the owner to easily set the hour hand (jumping from a time zone to the other), without moving the minute hand, thus ensuring a better accuracy when set. Whether you arrive at your distant destination, down the plane, and set it to local time or you change it to find what time it is at your calling destination, it is straight forward instinctive.
Over a few years now, these 5230 pieces have aroused much desire from people well into world time models and especially Patek enthusiasts. They are masculine and very elegant. Though traditional in their decoration, they leave a modern impression that won't make it look like an outdated watch (an issue traditional brands faced in the past). They look also more contemporary than the previous generations, mainly thanks to the case's choice: it is pure with straight lines while being very pleasantly embellished by the new lugs. These evolutions in style bring a modernized look to a traditional design (that we can see in more classical references as the 5270 for instance) while remaining refined. This wonderfully supports the attention to the dial side. Nevertheless, this reference remains rather on the dressier side (especially in white gold with its black strap).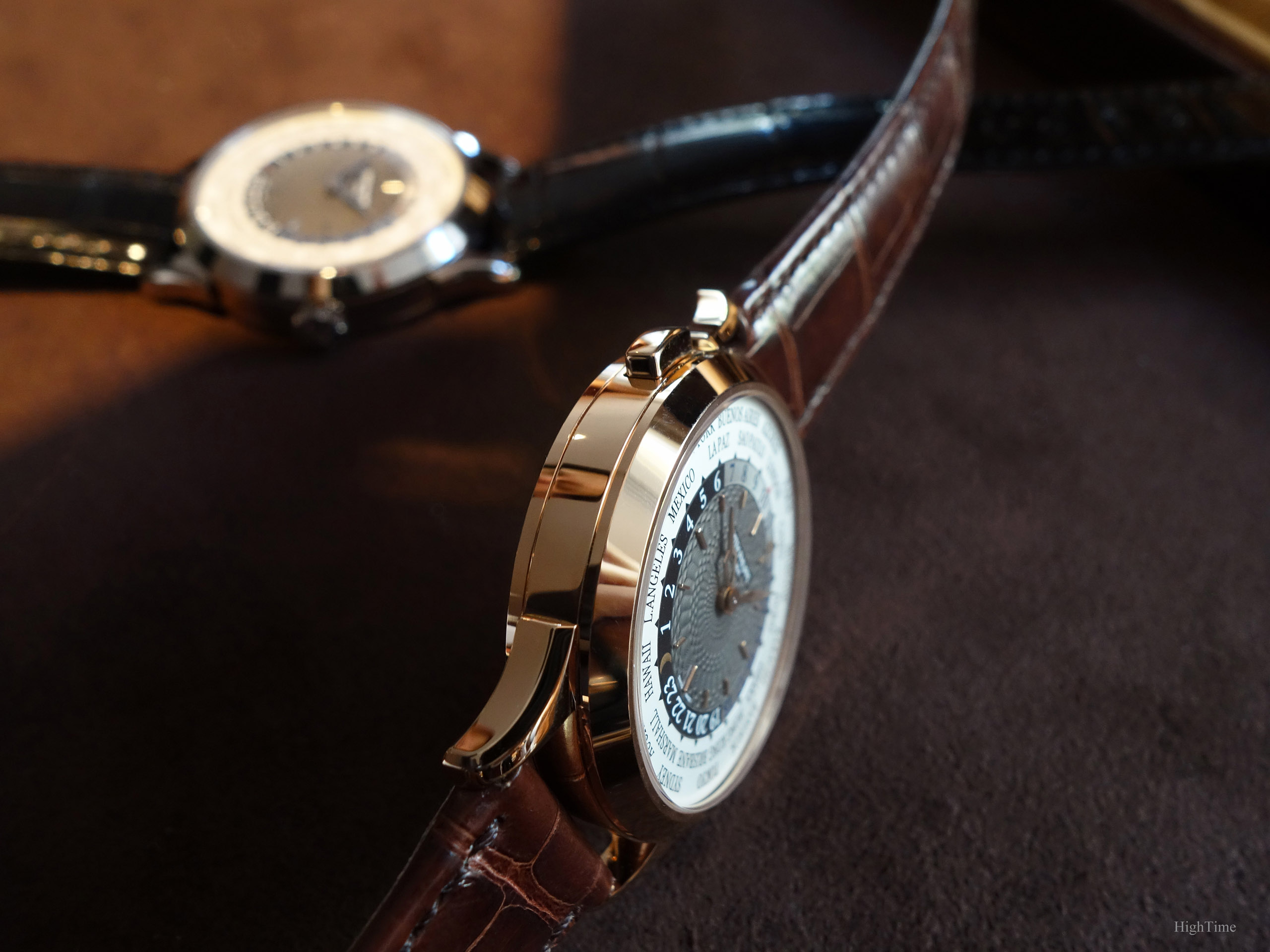 I love that and this is, in my opinion, how Patek succeeds in bringing evolutions without falling into the fashionable trends. Previous models remain classics and newer families bring another taste, another interpretation of traditional design with a pinch of our current times. Still, with a personal style, not copying trends, leading to a new modern classics.
In times when we mix modern and classical clothings, same in apartment decorations, a classical model, even such a dressy version, can rock greatly with casual or sporty apparel. That is particularly what brings back in the game all the classical models aside from the sport-chic offerings (i.e. Nautilus, Aquanaut, RO etc…).
The 5230 receives a significant change in decoration compared to previous generations (dial center) and its overall look makes it very different from the rest of the collection as well. On the contrary, the 5110 and 5130 shared a very similar case style. The most difficult part in updating a model is keeping the classicism and identity. Succeeding in this creative effort brings long time standing.
an enchanting dial…
However, the first element that brought surprise and excitement was the dial and how the whole decoration works perfectly. A specific privilege World Timers have is to make us travel across different regions of the world. This is unique and even more charming with the rare enamel versions.
We discover this guilloché dial we clearly can't miss, not only for its pattern but also the satined finish and beautiful grey color choice. And finally, the fonts used for the cities. This overall picture makes a very homogeneous combination to bring a lot of strength and charisma to the watch.
After seeing it, in a natural environment, this is craftsmanship at its best from a dial crafting work. It is very detailed, very sharp, beautifully balanced and it works perfectly together with the hands. There are sharp angles in both elements and so are there in the 24 hours ring from the little "triangles". The coherence of the whole picture is, I must say, as appealing as with the 5110 and a little more than the 5130's (I'm a great fan of the 5110R).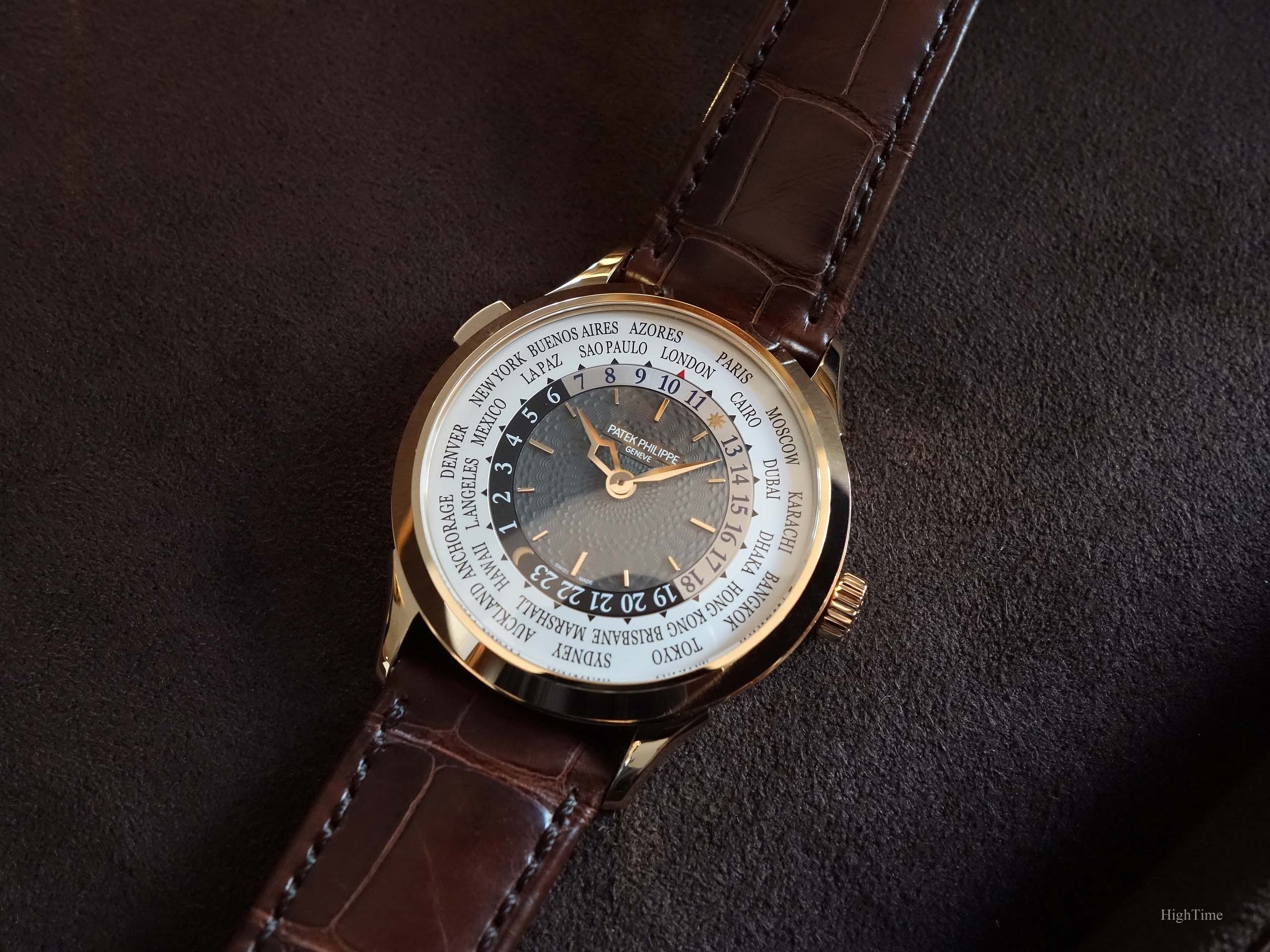 From Patek, we understand it is called "filigreed woven" pattern. The inspiration for this guilloched basket weave motif was taken from a precious pocket watch on display at the Patek Philippe Museum, except that its guilloché was originally coated with blue flinqué enamel. Patek Philippe still masters these nearly extinct handcrafts because the manufacture carefully preserves the required skills and know-how. With their new CHF.600M building and training program, they wish to ensure it is handed down from one generation to the next. Otherwise, this will lead to not being able to provide such work at all (not enough trained artisans) or doing it with a downgraded quality.
Knowing the market today, the brand has shown to have well anticipated the future, allowing maintaining an output level other brands can't with the same high standards.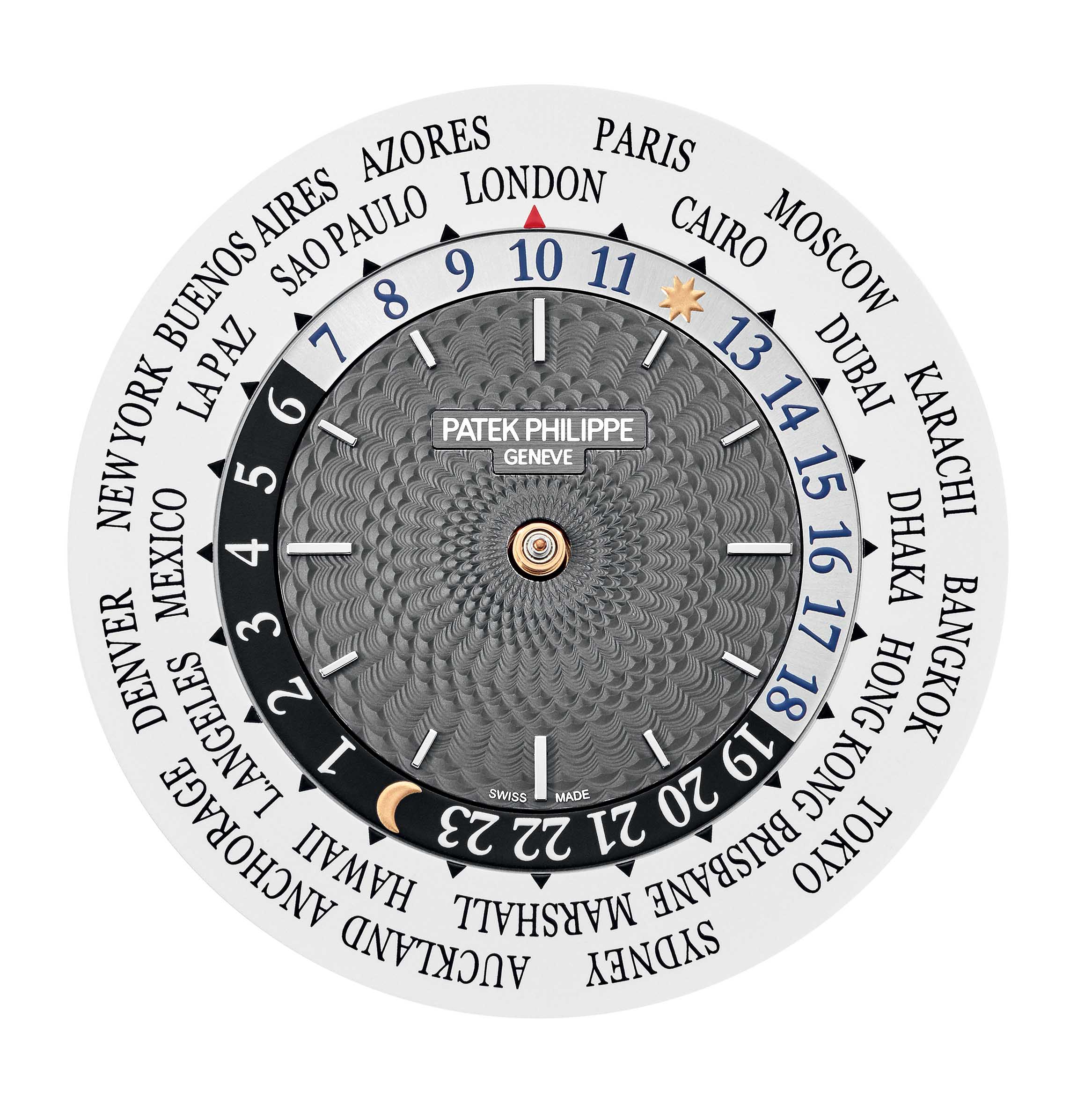 As for the equipment needed to perform this guilloche work, Patek uses an old manually controlled rose engine (it is the kind of tools Kari Voutilainen uses as well to make his own decorations).
unique hands…
Another very distinctive feature from the brand's World Timers lie in the original and beautiful hands. Inspired from their heritage, they are indeed a successful and peculiar design element throughout the whole generations lineage, whether it is the 5110, the 5130 or the 5230.
To me, it is a master stroke. I find them absolutely stunning. It is difficult to find original shapes (in any field) without narrowing the number of people who will like them. This is what Patek has proven many times to master: character, charm, uniqueness… We definitely can't say they look like leaf or dauphine hands. That's also why I love Laurent Ferrier's "sagaie" hands. As far as I'm concerned, it is difficult to make better than these ones and they perfectly fit the guilloche pattern atmostphere.
As explained by PP, from the 5130's venerable ringed hour hand, the Ref. 5230 now sports a pierced hour hand with a silhouette that evokes the famous "Southern Cross" constellation (like the 5575 reference if I'm not wrong), and the minute hand features a lozenge-shaped contour. Both hands have a sharp center ridge between the carefully lapped, beveled flanks. Of course, their overall smooth look is a witness of the excellent polishing finish.
As usual, Patek is showing its talent while looking at how details were taken care of. The markers, hands or windows' frame are usually worked in a very thorough way with many faceted surfaces and sometimes finished differently.
Like the applied baton hour markers, the hands are crafted from rose gold to match the case.
lugs…
More into details, the new lugs were inspired from Patek's history with these pure and wonderful winglet-style shape (cf. picture below from Philips). They were much more squared but we can see their origin.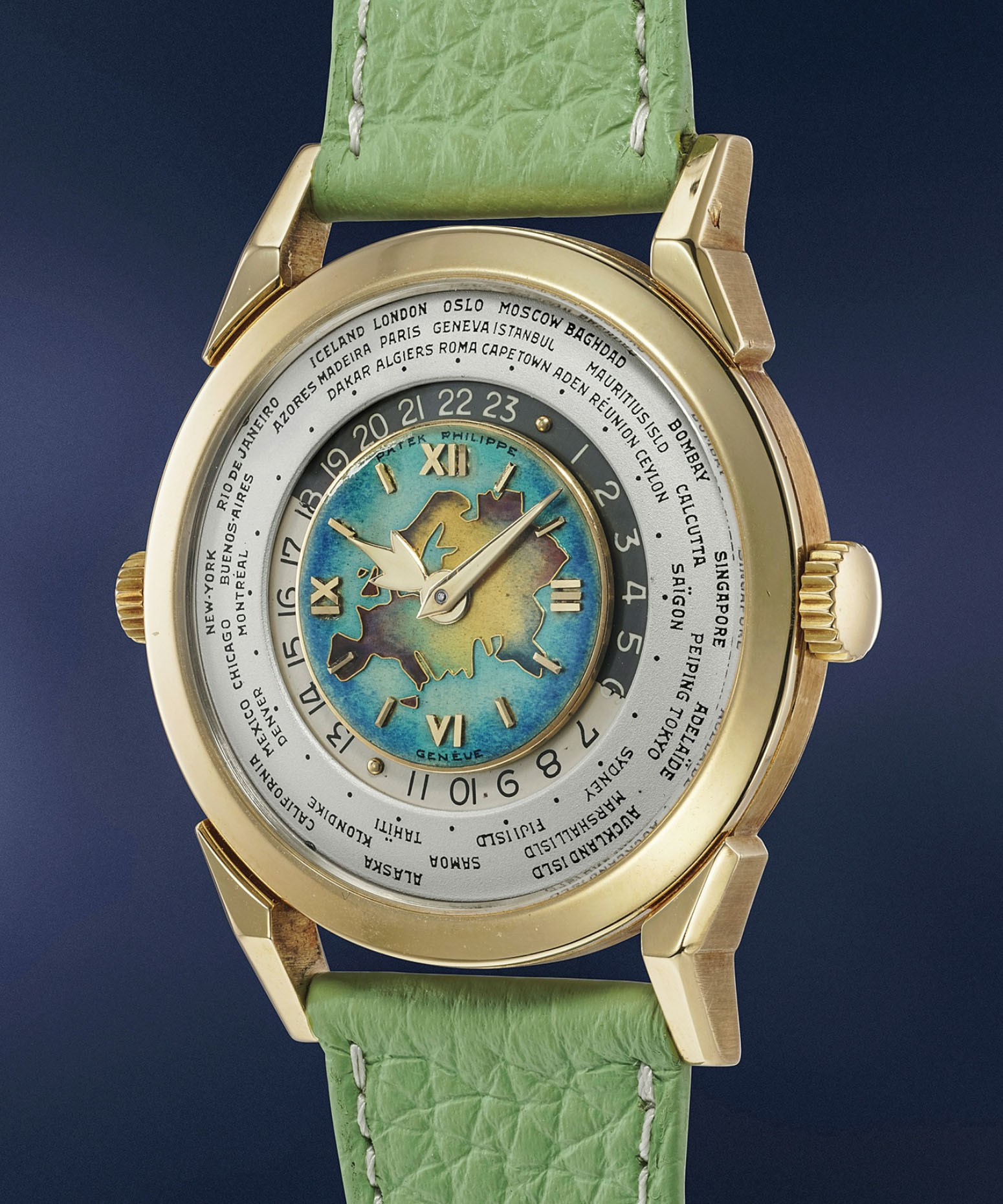 They have been pared down for a more classical and romantic style.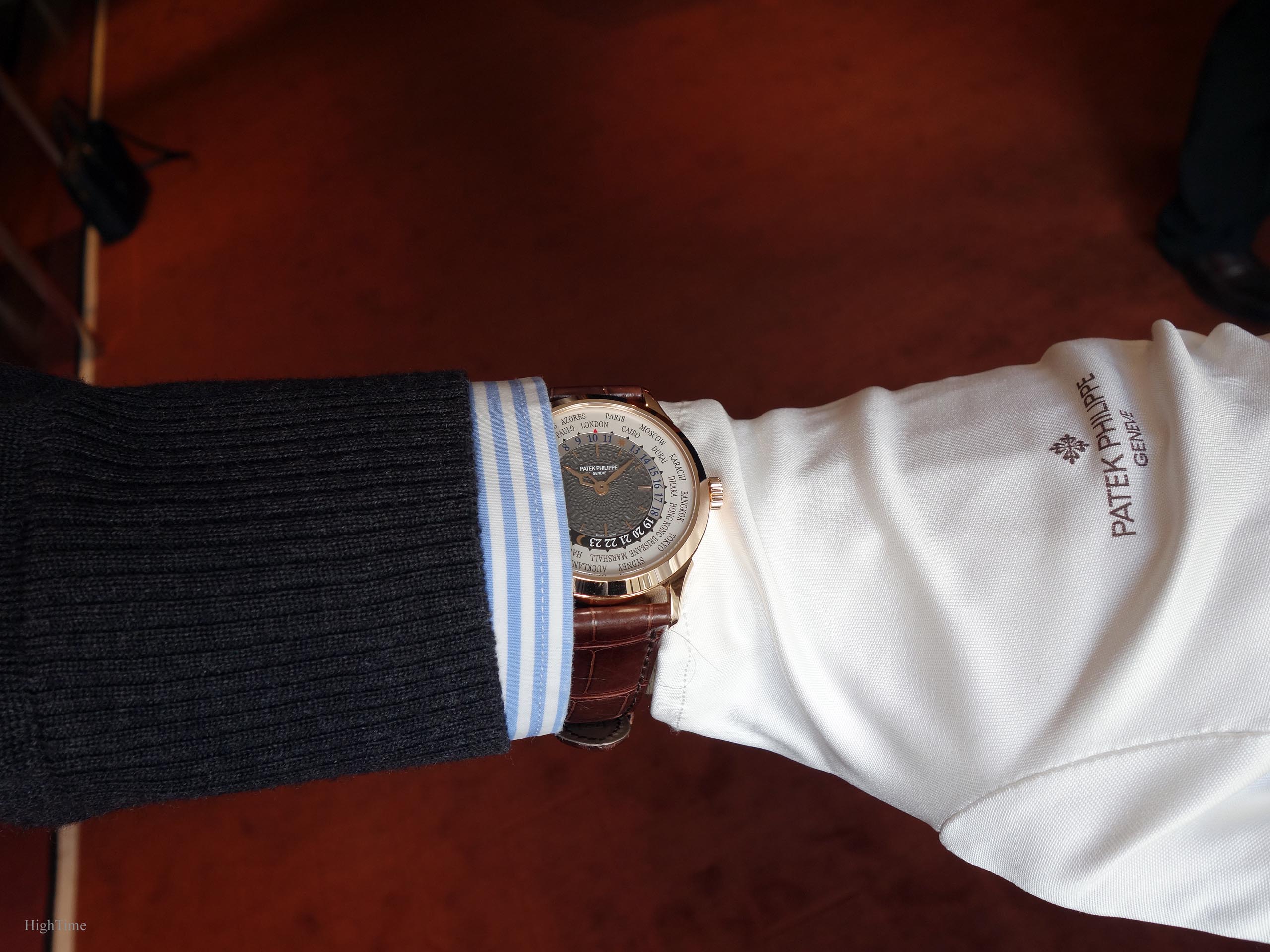 These lugs (seen in the 5930 as well) are a very important detail for me which I noticed more clearly when I saw the model for the first time in real. They bring a touch of warmth to the overall watch. This plays a very important role in how gorgeous the watch is in the metal.
and case
This legacy inspiration also gave birth to the narrow and sloping polished bezel. I think this is more appealing and warmer than the 5496's case which has quite similar straight lines and bezel inspiration. Altogether, the inclination of the bezel, the thin 1mm bezel side announcing the case band and, in a symetrical way, the 1mm caseback edge, is a work of art when added with these lugs.
Regarding dimensions, the 5110 was 37 x 10mm and 5130 was 39.5 x 10mm while the new 5230 is now 38.5 x 10.2mm. It's interesting to notice that it was reduced in width from the previous generation but not in thickness.
As always, everyone will have a different feeling about size (wrist size, cultural aspects…). The 38.5mm is I think a perfect size for most of us. Of course, people with a large wrist would prefer a 40mm area but I think that Patek Philippe makes the right choice in keeping dimensions traditional and contained. This being said, the dial's color and arrangement also participate in the size perception. It is a question of elegance impression in the end, more than factual figures.
Generally speaking, I think that 37mm starts nowadays to be a little small (though it is perfect with a 3-hander on my 16cm wrist). The clients profile range we had over the 1940's – 1960's period (Western countries) isn't what we have today anymore and this trend will certainly keep on evolving. Other cultures come into play, other wishes, other tastes and every brand will be impacted. Not because it "has to", is forced to, but because it is simply a natural movement. It is true in every fields where aesthetics come into play (haute-couture, cars, architecture, etc…).
Some may think the 1930's and 1950's are always better but this is only a subjective opinion led by what we are used to seeing in the past and from our own experience. Imagine what people from the 1910's have thought about the 1930's or 1940's trend. Their is no real absolute in terms of aesthetics but just the lead of the trend which "takes it all", fueled by the main world's designers, i.e. the ones who make the trends (Art-deco, Bauhaus and so on). I'm a little out of topic there…
So, perfect size to me.
As usual with the dressier classical models, this reference is 30m water-resistant.
The watch receives a Calatrava gold fold-over clasp.
A little word about the movement
It is housing the splendid automatic-winding 240 HU caliber ("HU" for Heures Universelles = Universal Time) with a Spiromax spiral (made from the silicon-based Silinvar material). Its 3.88mm thickness allows the brand to obtain a slender case. Aesthetically, those minirotor movements are really something apart.
As usual, it has a very good winding power, reliability and accuracy. Finally, the movement is decorated and finished beautifully as it should.
It beats at 21,600 Hz with a min. 48h power reserve.
A few limited editions
The World Timers have always been a good base for celebrating limited editions as it allows to travel and add colored details. This list isn't exhaustive.
– The New York Exhibition in 2017 provided a 300 pieces limited edition (5230G-010) in white gold with a NYC landscape dial engraving.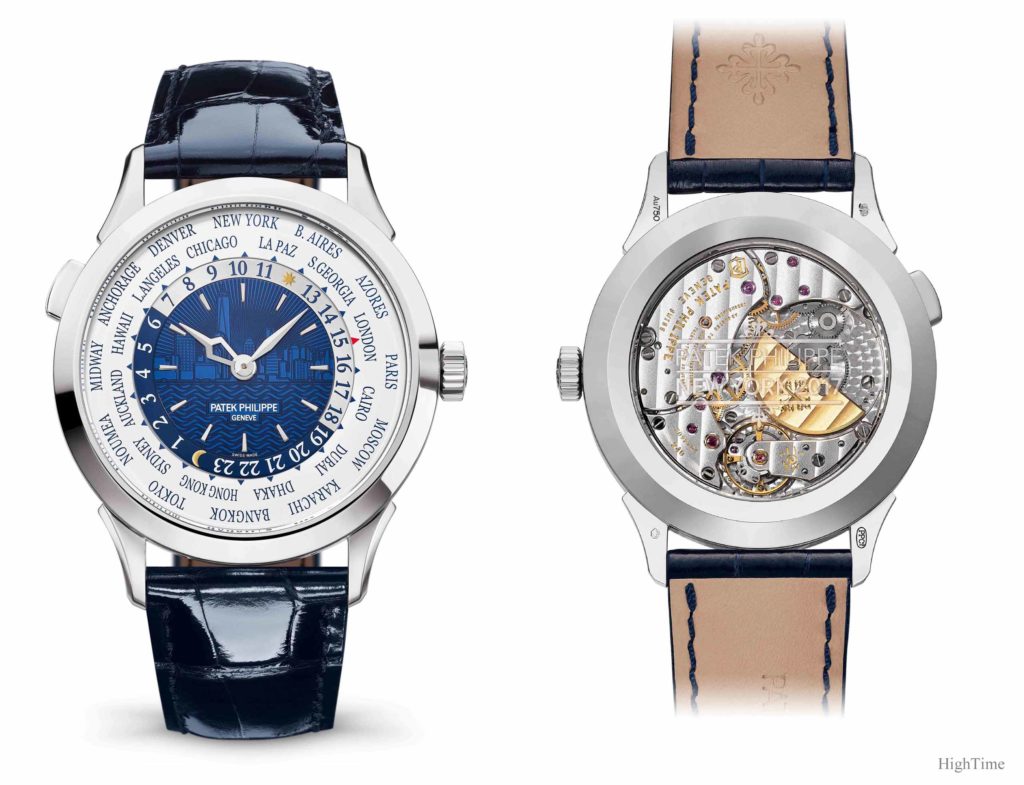 – A 50 pieces limited edition was released in 2018 (ref. 5230G-012) to celebrate the 220th anniversary of Liverpool's Boodles.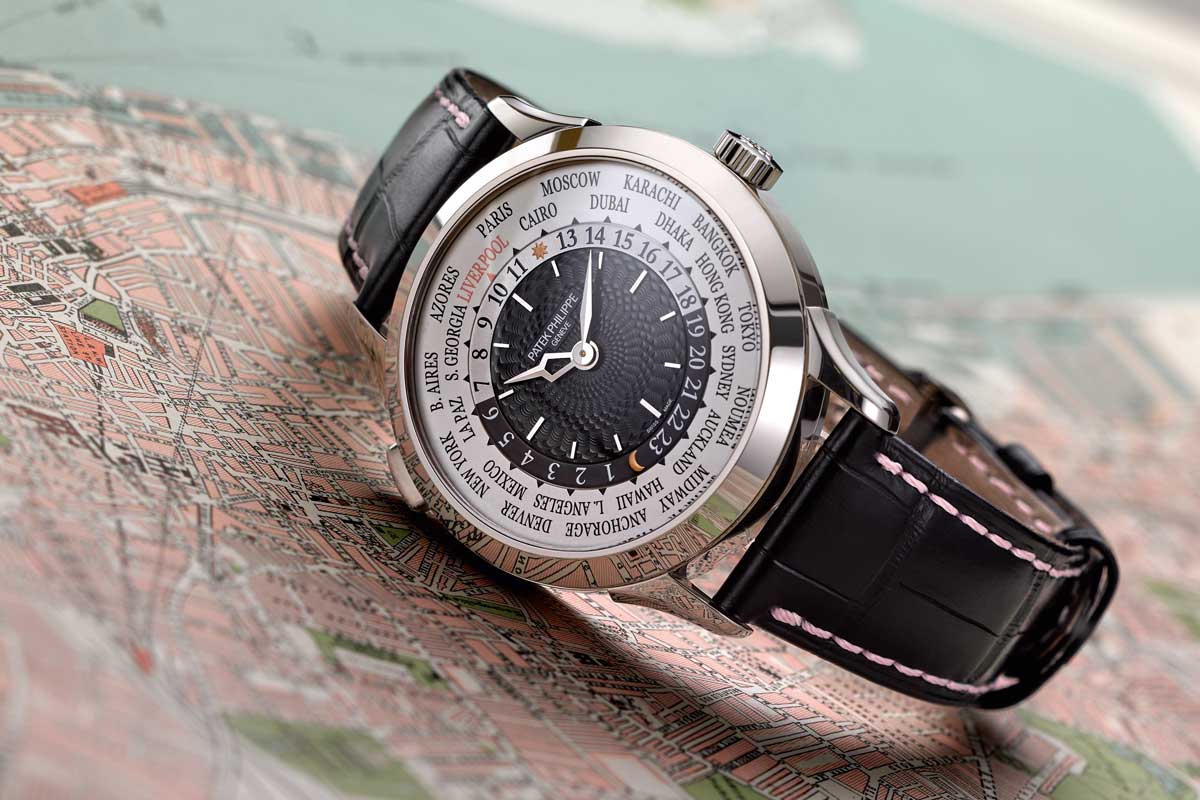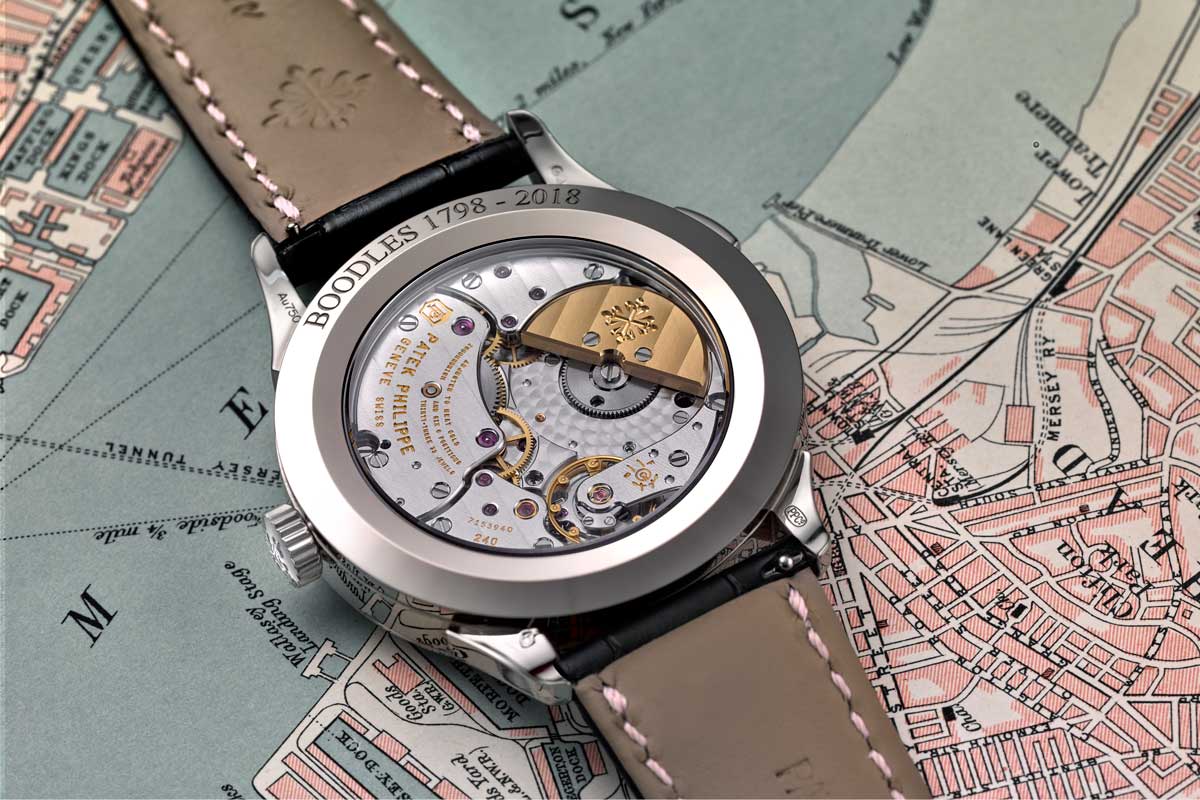 – We also had a Manama 25 pieces limited edition (5230R-011) for the 50th anniversary of the brand's presence in Bahrain. The city replaces Moscow.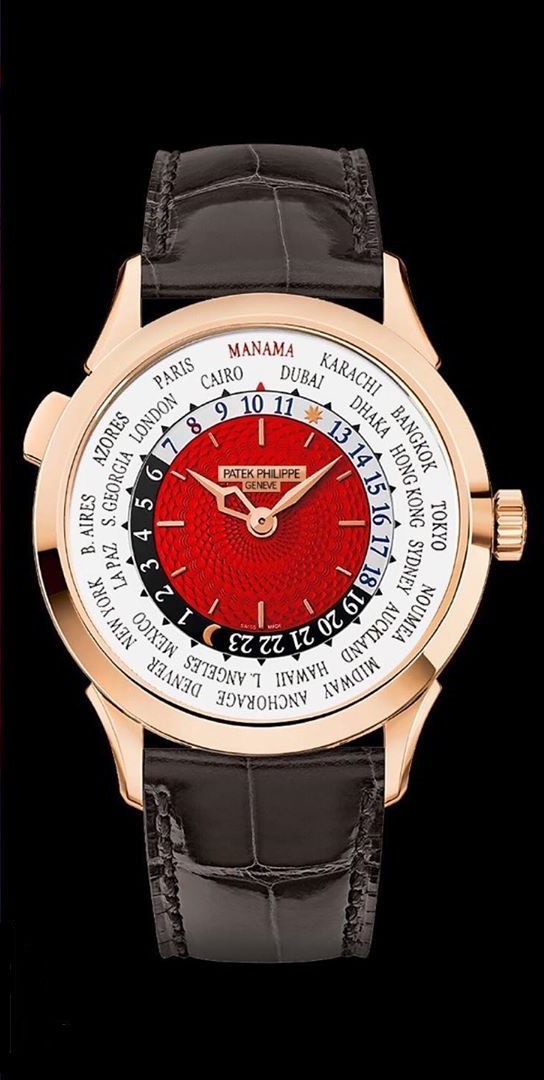 – The Mexico 40 pieces limited edition (5230G-022) for the retailer Grupo Mondi (1994-2019).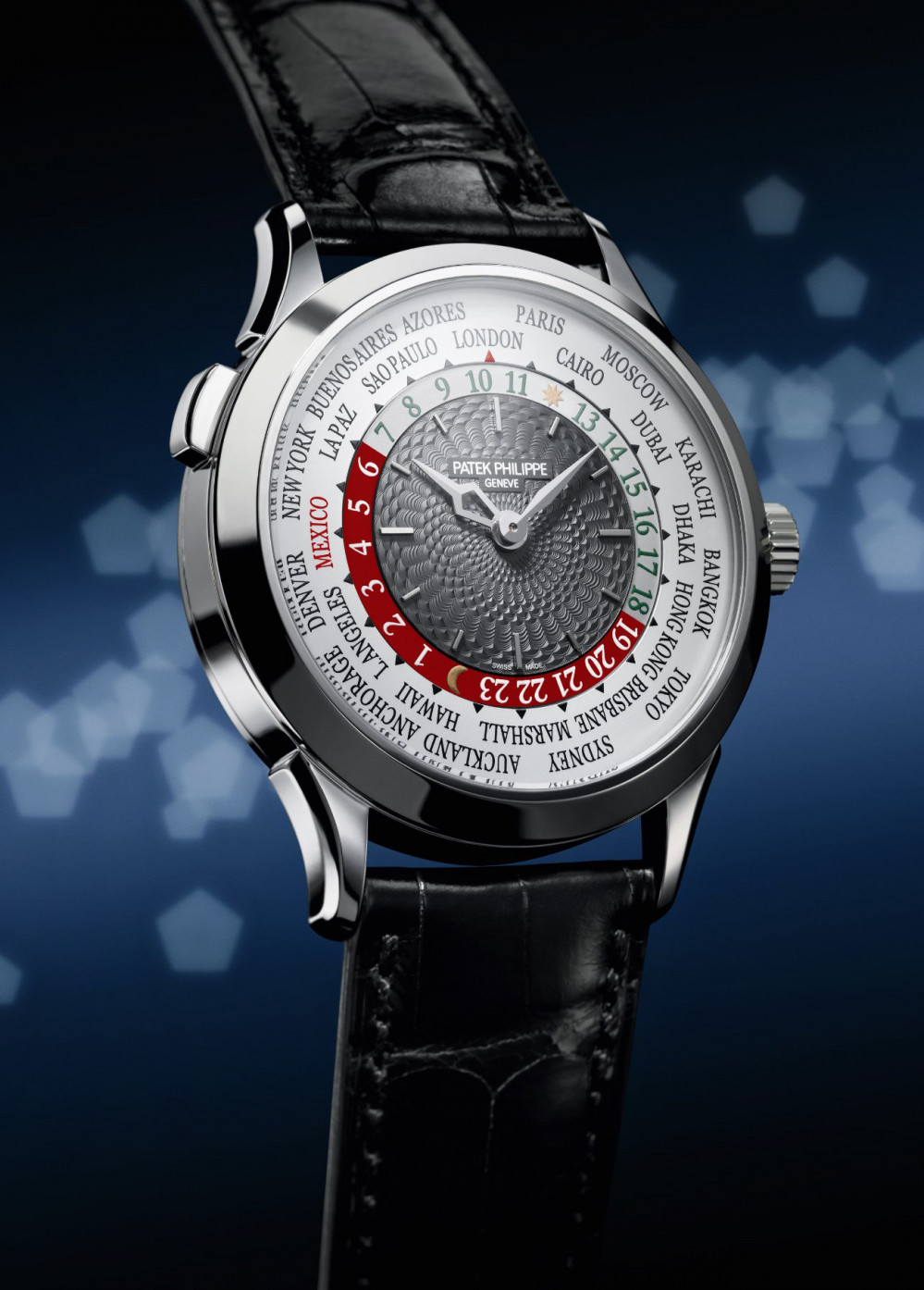 – The 5230R-013 Roma limited edition in 25 pieces. It was released for the retailer Hausmann & Co's 225th anniversary (1794-2019).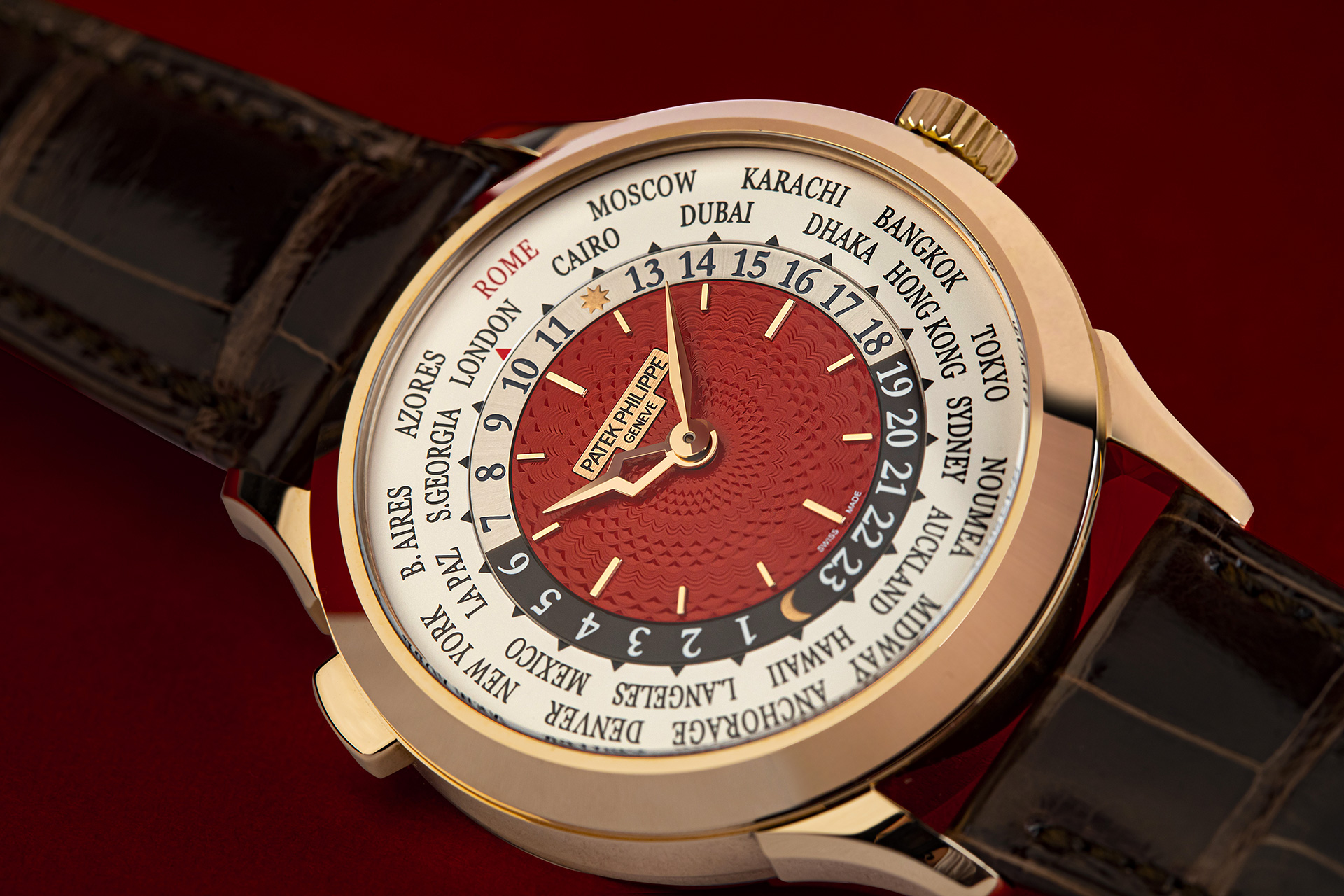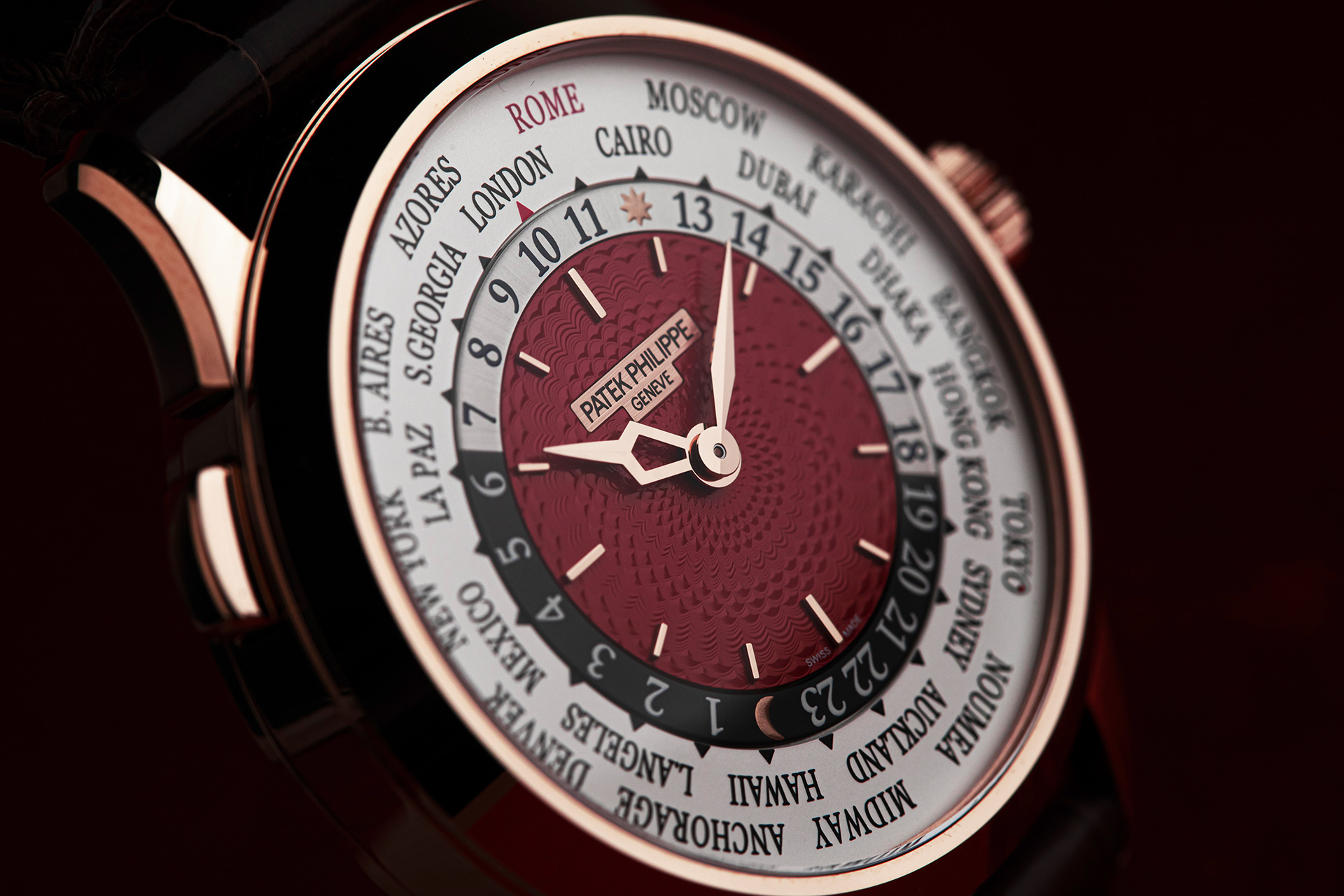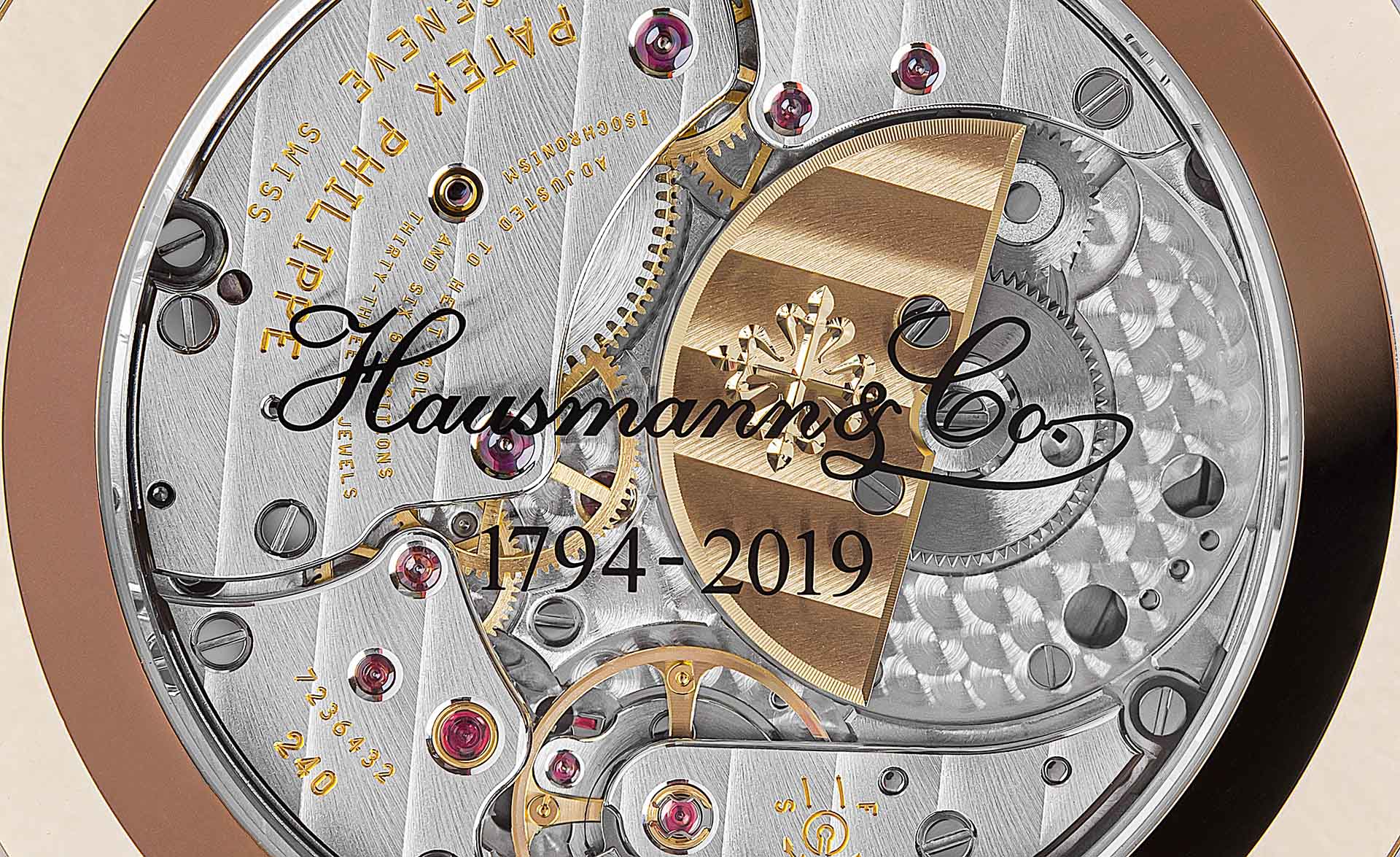 Conclusion and Thoughts
I must say that, in many ways, I lack of qualifying adjectives. It gathers all what makes Patek Philippe World Time references so special in the watchmaking world: beauty, elegance and refinement merged into a contemporary shape and this one is going to be an important piece for the collections.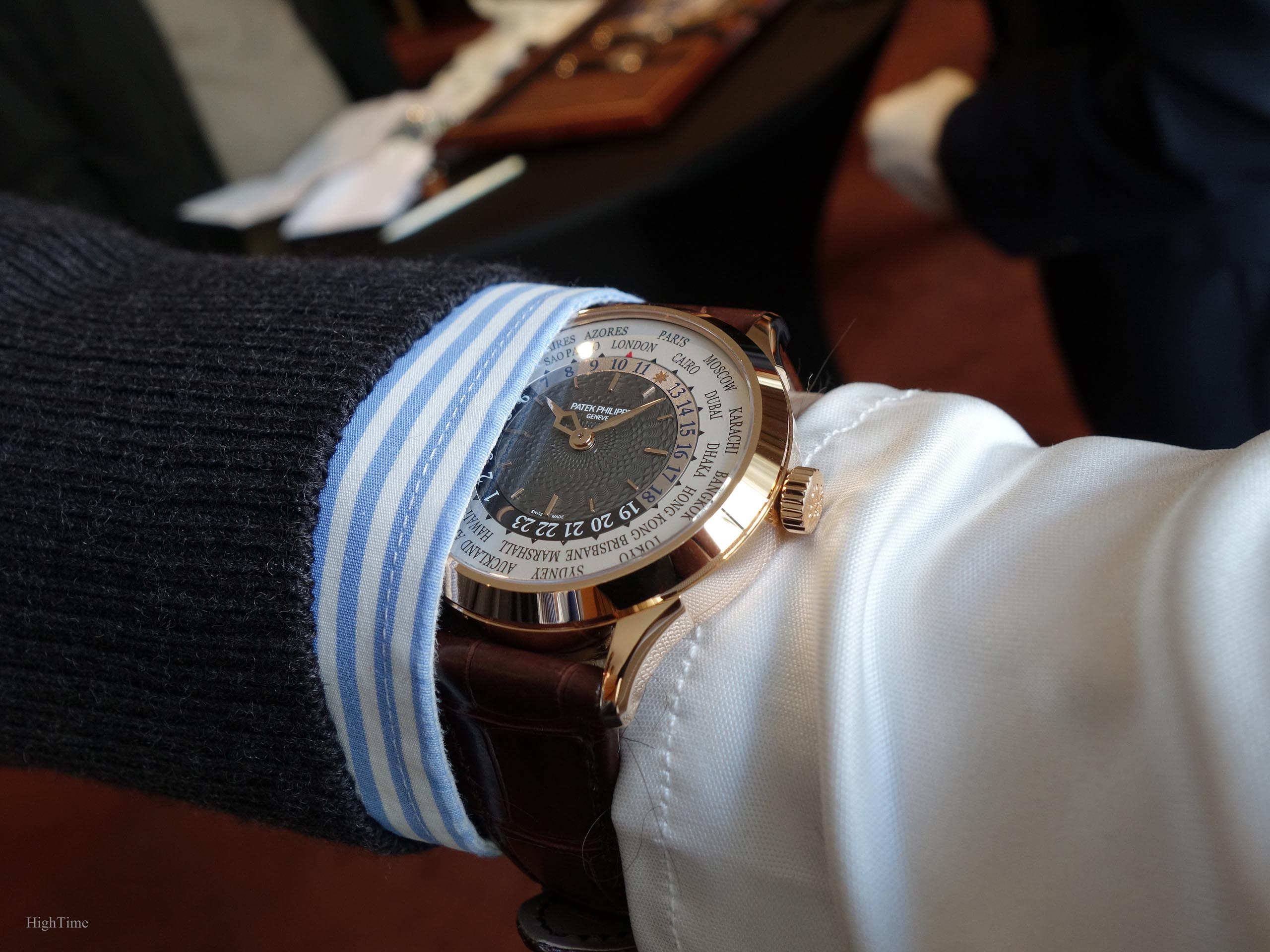 The 5110 and 5130 are two very important references in this WT universe as they communicate something different. They have a smooth and fluid profile while the 5230 has more presence. From our rearview mirror, the latest references never replace the previous ones. This is a continuous walk through Patek's history or should I say legacy. That's why resisting to collect every single generation of a kind of complication from this brand's portfolio requires quite an amount of discipline (or a limited wallet).
There is, to me, no doubt that the brand has taken a very good direction with the current generation and shows that the future is in good hands. In many details and elements combination, this 5230 shows what Patek does best and that it won't follow the trends (size, shapes, decoration…). It would have been more comfortable to remain conservative and keep stuck with the past. It wasn't done and Patek shows it doesn't intend to start to play that card today either.
No tributes, no re-editions in the regular catalogue, no reference overshadowing all the others… but inspiration, improvement and style evolution. This 5230 is a stunner and I'm sure there are more to come.
The G and R versions were discontinued in 2022. In early 2022, pricing of the reference 5230 in gold was 46 900 € (VAT incl.). Yet, you can still find the platinum version details here:
The Patek 5230P on Patek's website
Thanks for reading!