The Patek Philippe 5212A Calatrava Weekly Calendar – An everyday-life keeper
Hi everyone,
In 2019, we had a very nice surprise with the launch of a new model in many ways: the Patek Philippe 5212A Calatrava Weekly Calendar. This elegant and casual reference receives the brand new 26-330 caliber with a first-time weekly calendar complication.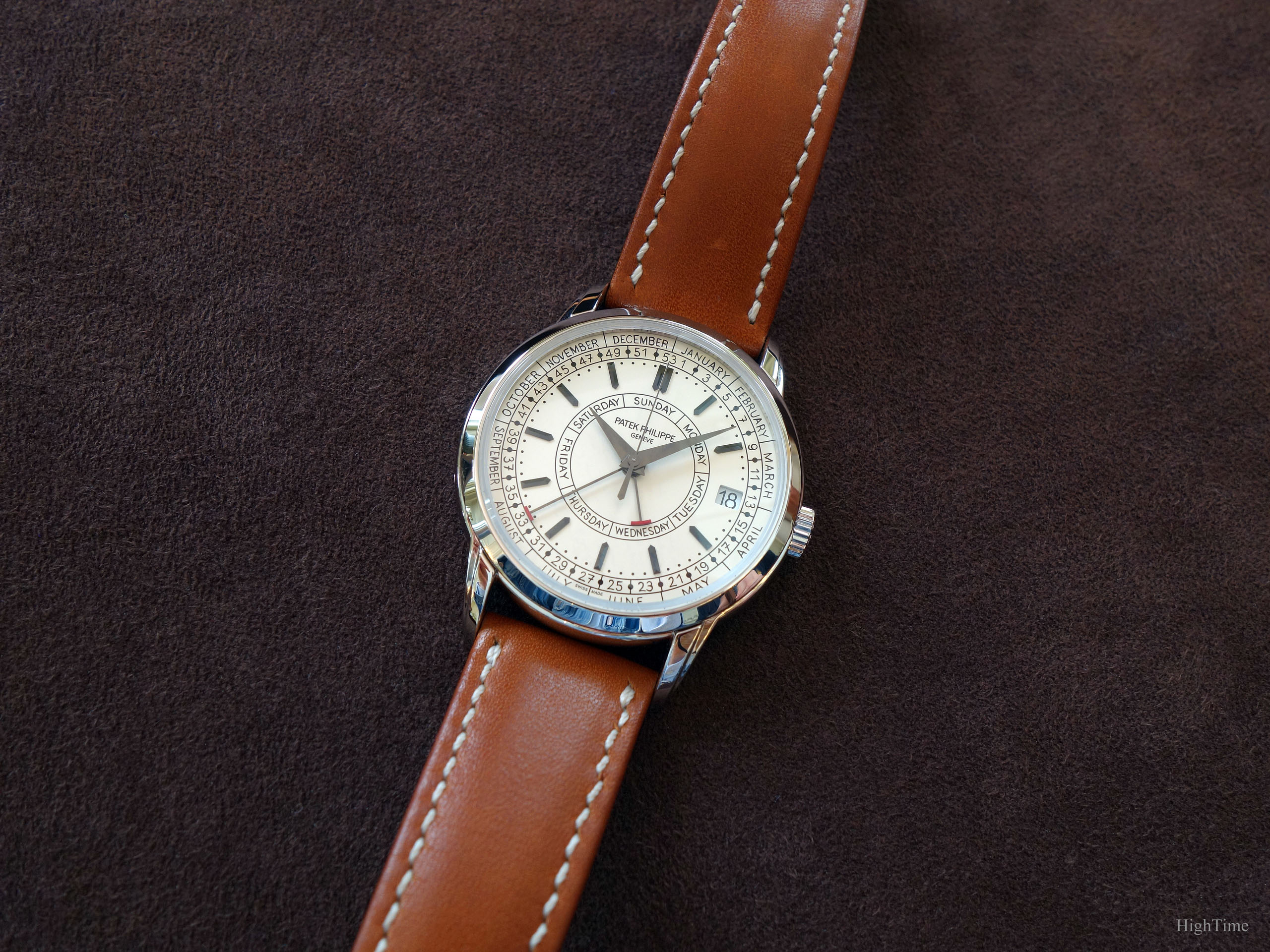 Indeed, while keeping the brand's style evolving at a "traditional" pace, the company has presented a model with a casual atmosphere. It is more modern and practical as it displays the week number for its owner.
At every level, the watch is balanced, through tradition and modernity, whether on the dial side or regarding the movement. Meanwhile, it doesn't fall in the "always bigger" trend.
I think it would even be the kind of watch that gets the most "wrist time" at work, next to a Nautilus or an Aquanaut.
An Entertaining and "dressy" choice
I like the thin and traditional looking watches for their understated and elegant look. It doesn't have to be a 2 or 3-hander only. It's more about the aesthetics, the dimensions (around 39mm, relative to my 16cm wrist) and proportions (less than 10.5mm thick without the glass).
Even if it embeds more complications, I personally like to refer to this Calatrava term when I'm handling a watch that remains thin with a traditional design. In fact, I just feel I would enjoy wearing the watch like a time-only piece (discrete, classical). A 5110R World Time or such 5212A are watches that would perfectly qualify for such use, easily hiding under the cuff.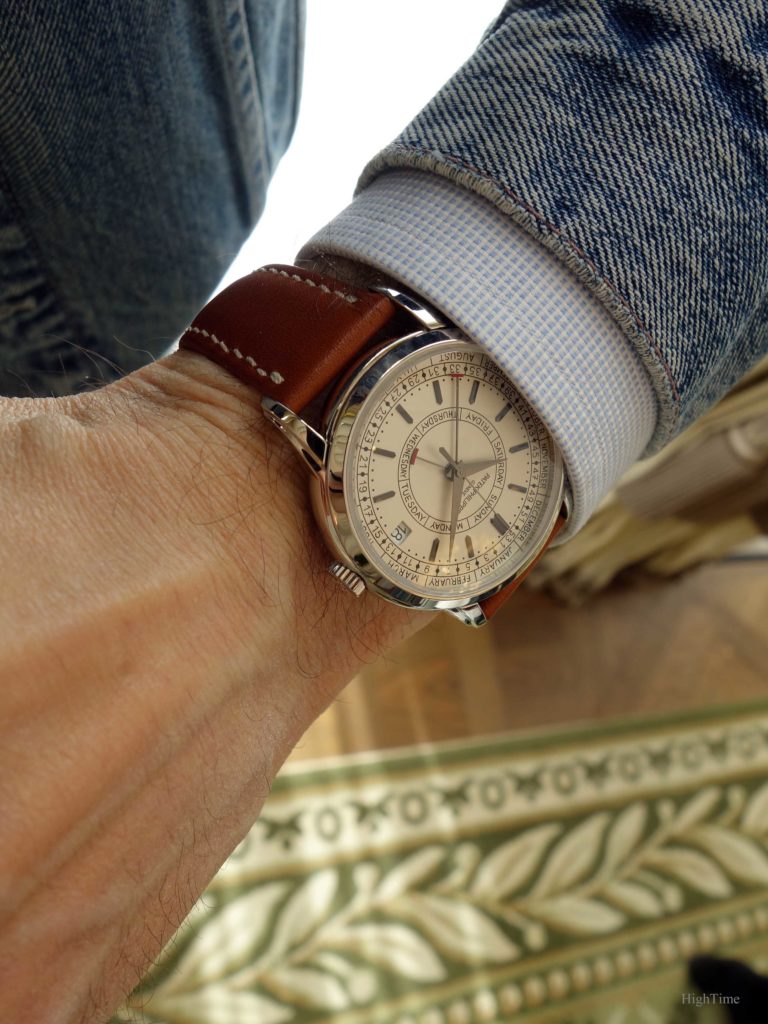 The 5212 is for me a very nice combination of such sobriety with that touch of twist that makes you feel your watch is different, special.
Regarding its origins, as I could read, it's aesthetically inspired from the 46mm 2512 reference (hence the "5212"). It was a one-of-a-kind piece made in 1955 and visible today at the Patek Philippe Museum in Geneva.
However, I must admit I found 2 models and couldn't find out which one it is for sure. In the end, this is of little importance as those two vintage 2512 share the same case (even the size) and they're the ones the 5212A is born from. Just chose the one you want!
Here is the (unique?) 2512/1 J from 1955, 3-hander, sold at Sotheby's in 2012 (962 500 USD), (visible at the Patek Museum?):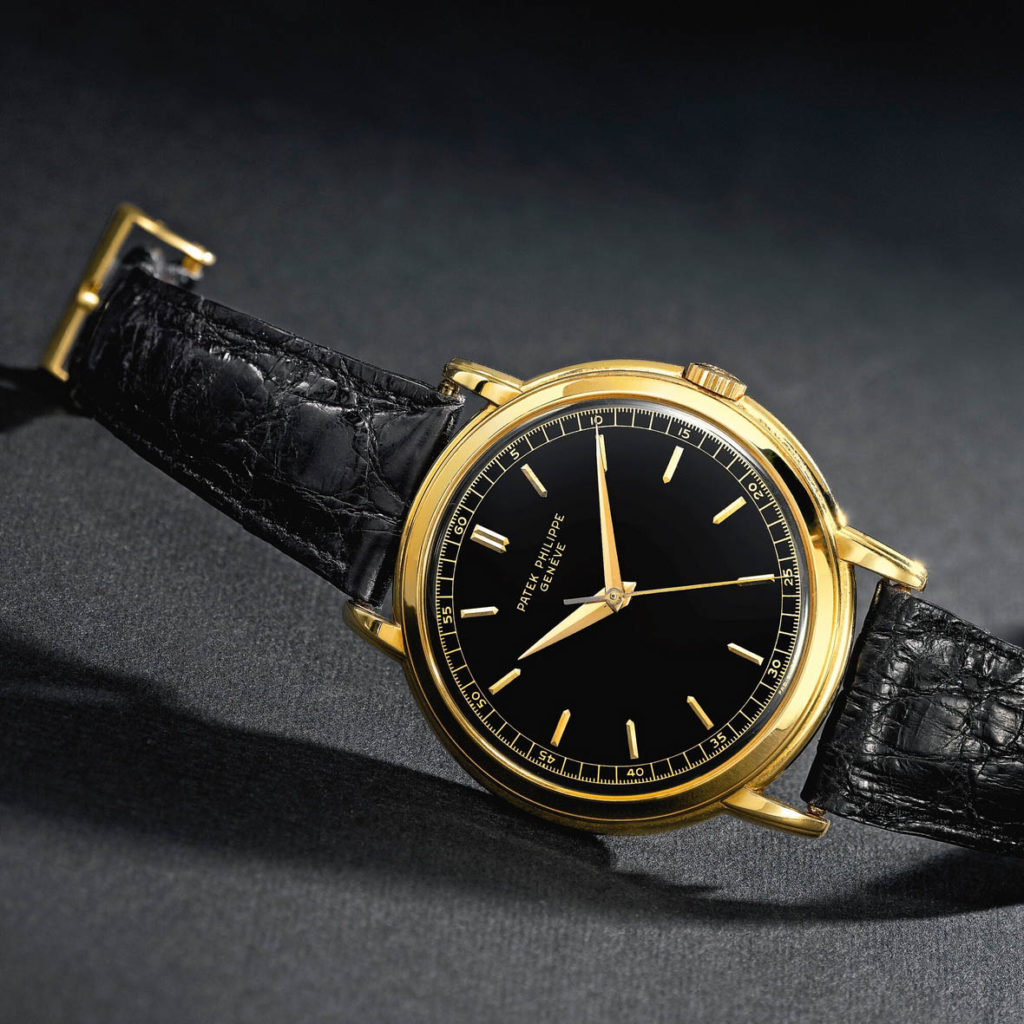 And here is the unique 2512 Split-second Chronograph (made in 1952), aviator model, from the Patek Museum: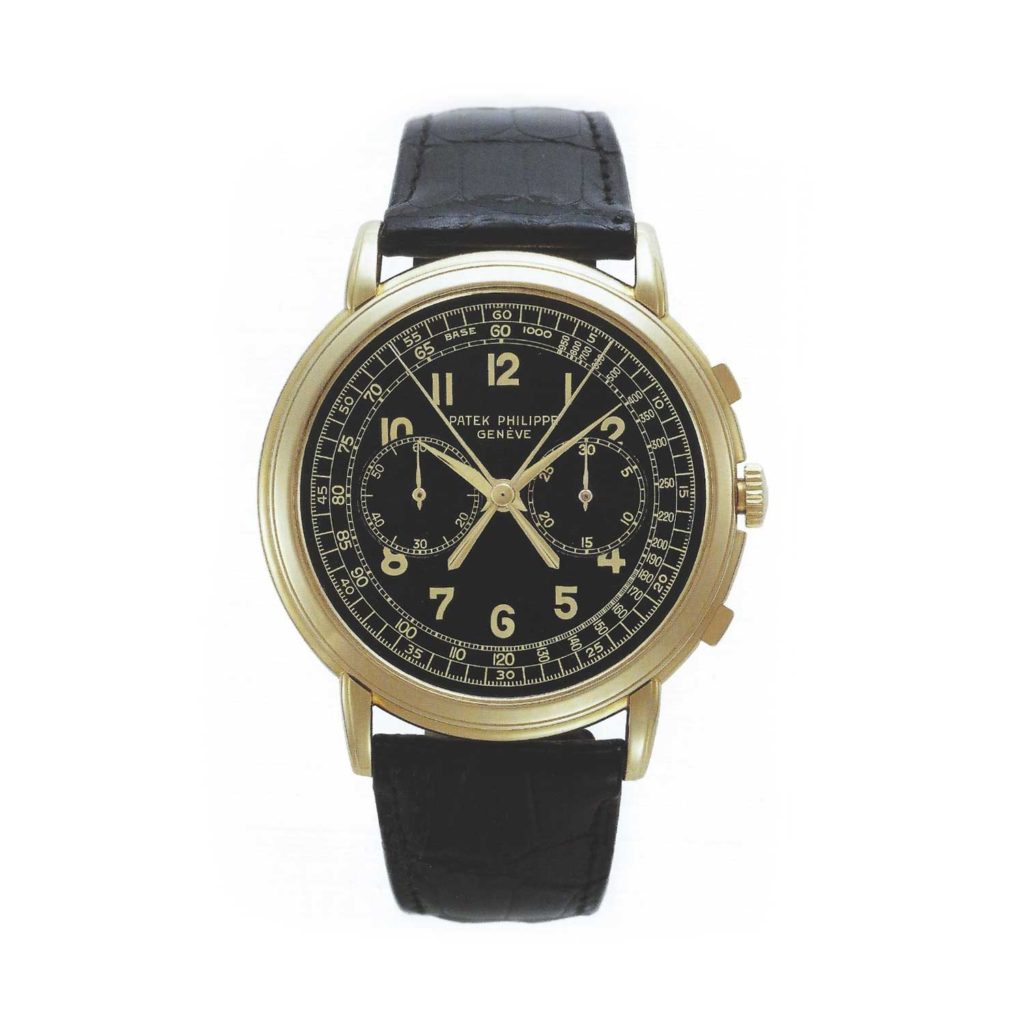 But this isn't over yet: this last Split-second chronograph is also the one that inspired… the 5070 chronograph! Now the circle is complete.
Back to the 5212A. On the traditional side, it shows a romantic silvery opaline dial, warmer than usual, with a beautiful light creme hue (more attenuated than on the lacquered 5320G). A casual contrast comes from its very nice pairing with blackened hands and applied markers. More precisely, the 2 hour-hands and markers are in white gold whereas the 3 date hands are made of Pfinodal – "bless you" – which is a bronze-type, well-ageing and hard material.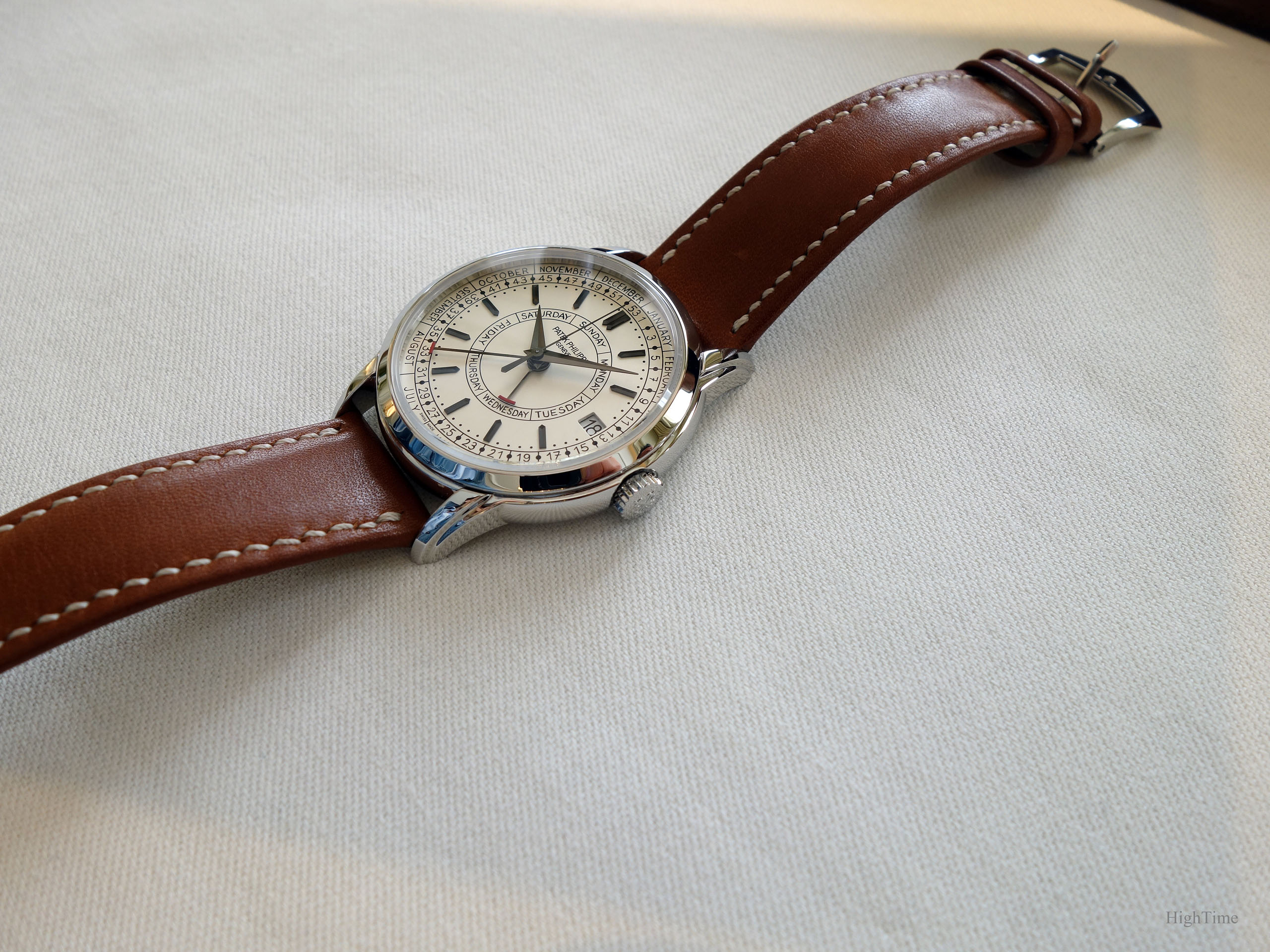 The cold-formed case (40 x 10.79mm, 30m water-resistance) is traditional and elegantly decorated with two-tiered lugs. It's noteworthy to add that these lugs' multiple edges are quite difficult to deal with regarding polishing techniques.
Talking about this aspect, you might remember the 5320 Perpetual Calendar's triple-tiered lugs (also visible in the 5172G Chronograph). The 5212's lugs edges are smoother compared to the sharper 5320 ones. It's a choice making the global feeling warmer.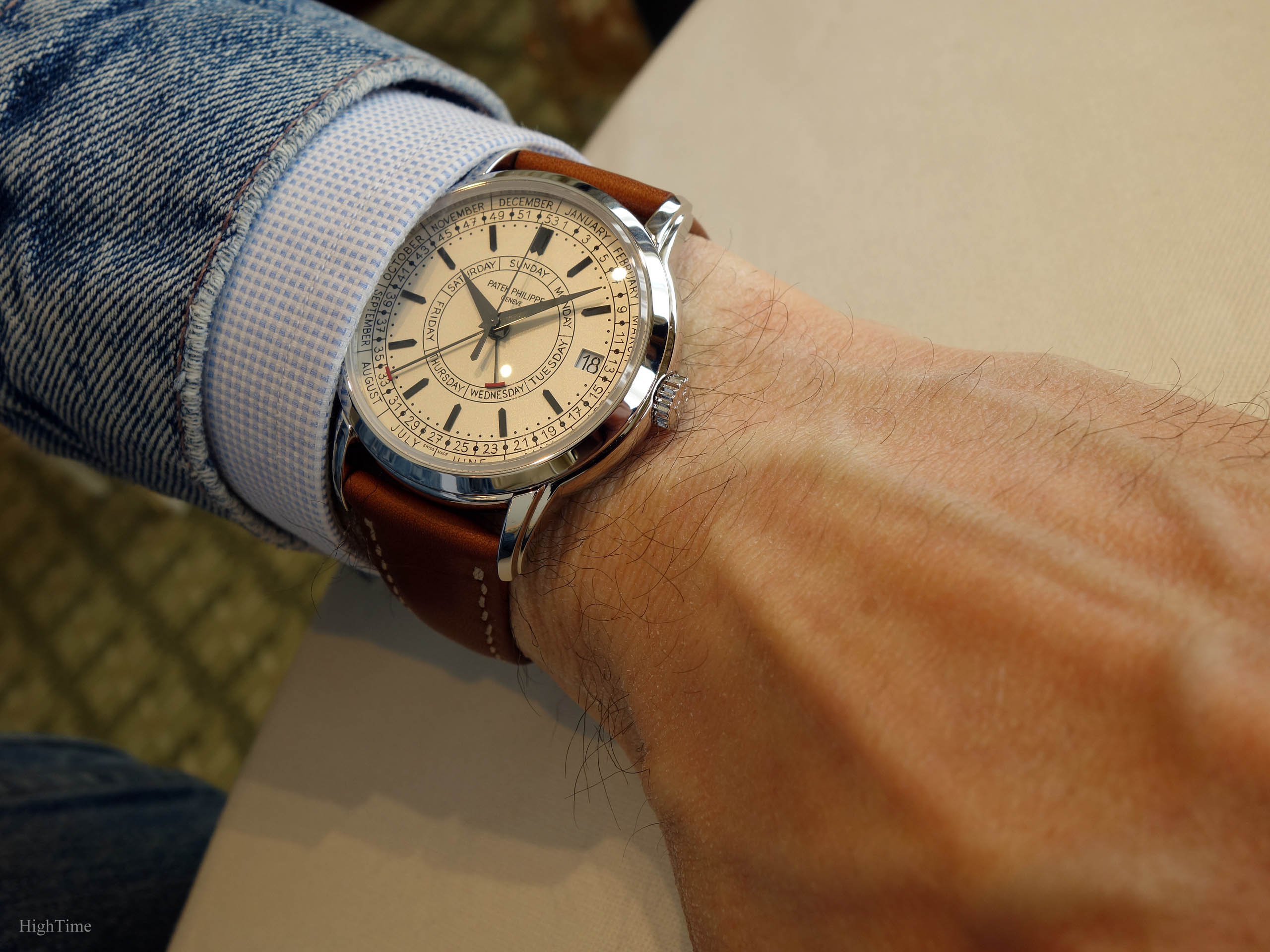 The bezel benefits from the same philosophy as, in spite of the fact it has the same global shape, the 5212's has a rounder outer edge.
It's finally covered with a box-type sapphire-crystal glass following the same vintage spirit. It shows a slightly cambered profile (already visible on the 5320 and 5172) inserted in a snapped bezel. The stainless steel snapback has a sapphire see-through insert as well.
As always, Patek Philippe provides one of the largest choice and wide complexity of case shapes. If I'm not mistaken, more than any other brand, not only the profiles change from a reference to the other but usually in a very significant proportion (try to have a closer look if you can when you'll visit your AD).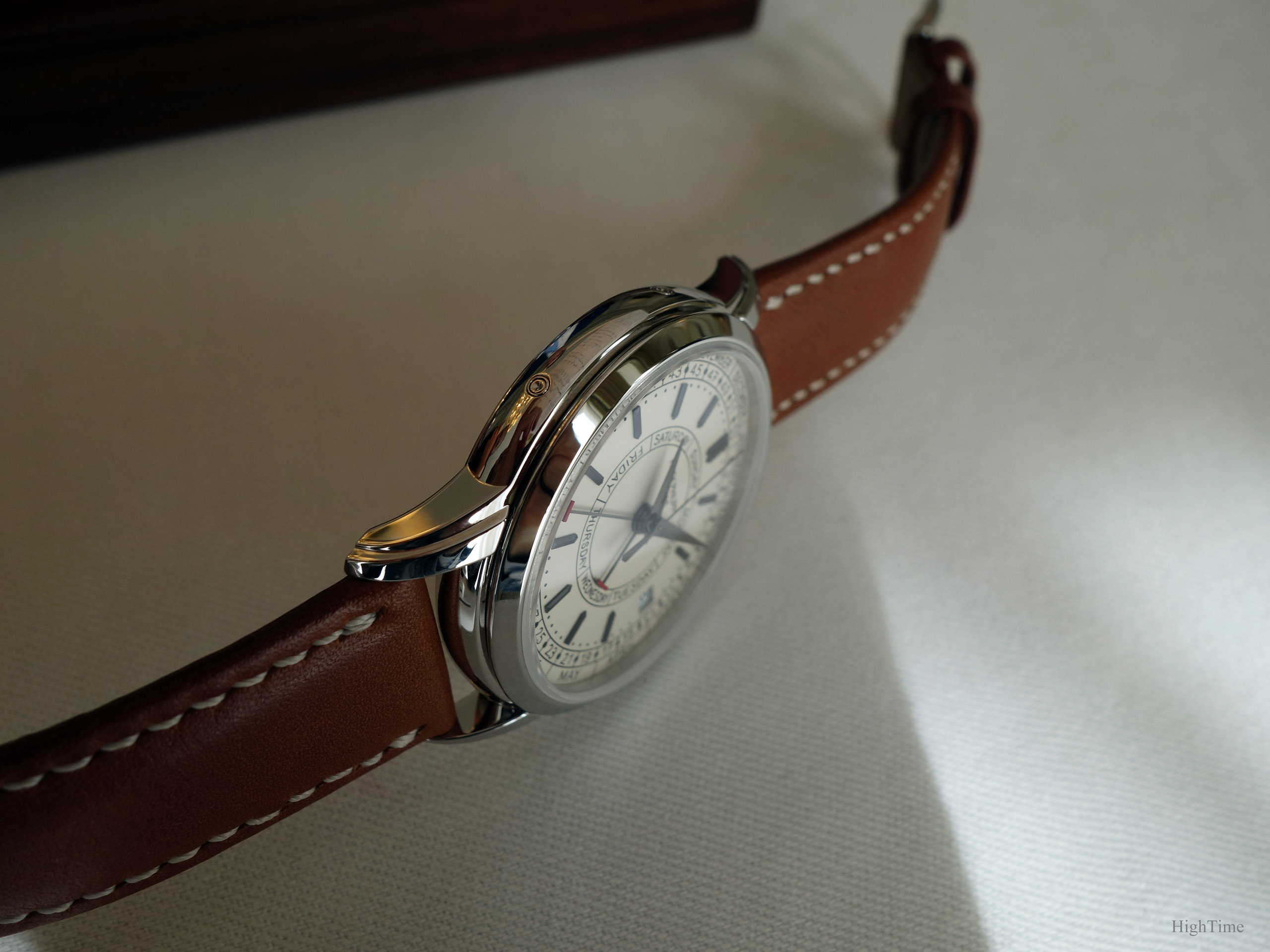 Moreover, this time it's in steel, which is very rare for Patek classical models.
We observe that the dial arrangement, whether we talk about the unusual handwriting typography (from one of the designer's sketches) or colours used, definitely brings a bold and casual touch. It is certainly quite rare in traditional watchmaking.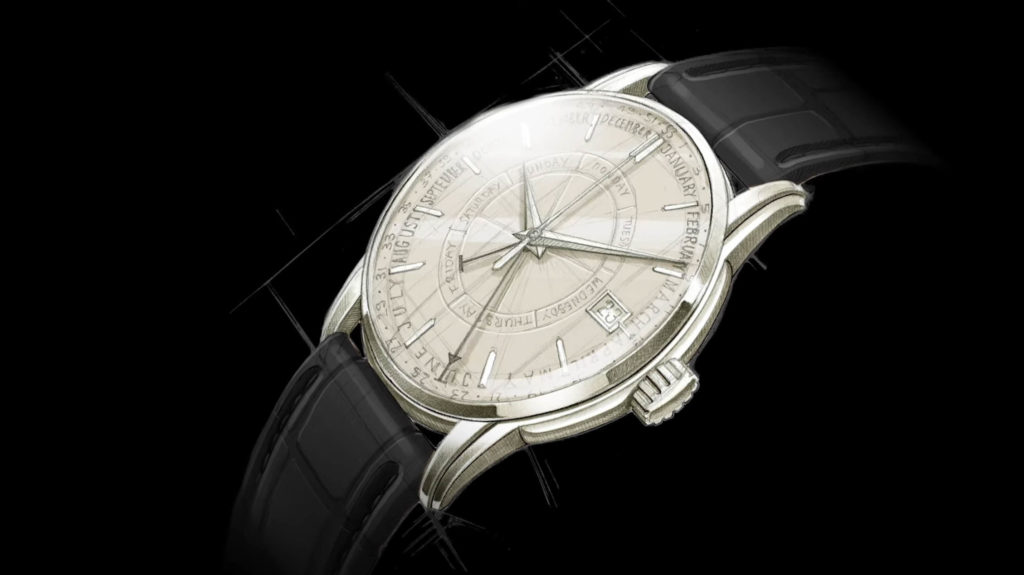 I must admit that I didn't notice this "uniqueness" from the first press pictures we could see back then. However, in the metal, it's definitely a very nice move as it isn't something attracting all the attention. It remains a detail and I think it's good it was balanced that way. I'm pretty sure someone who holds the watch for the first time, misses this detail.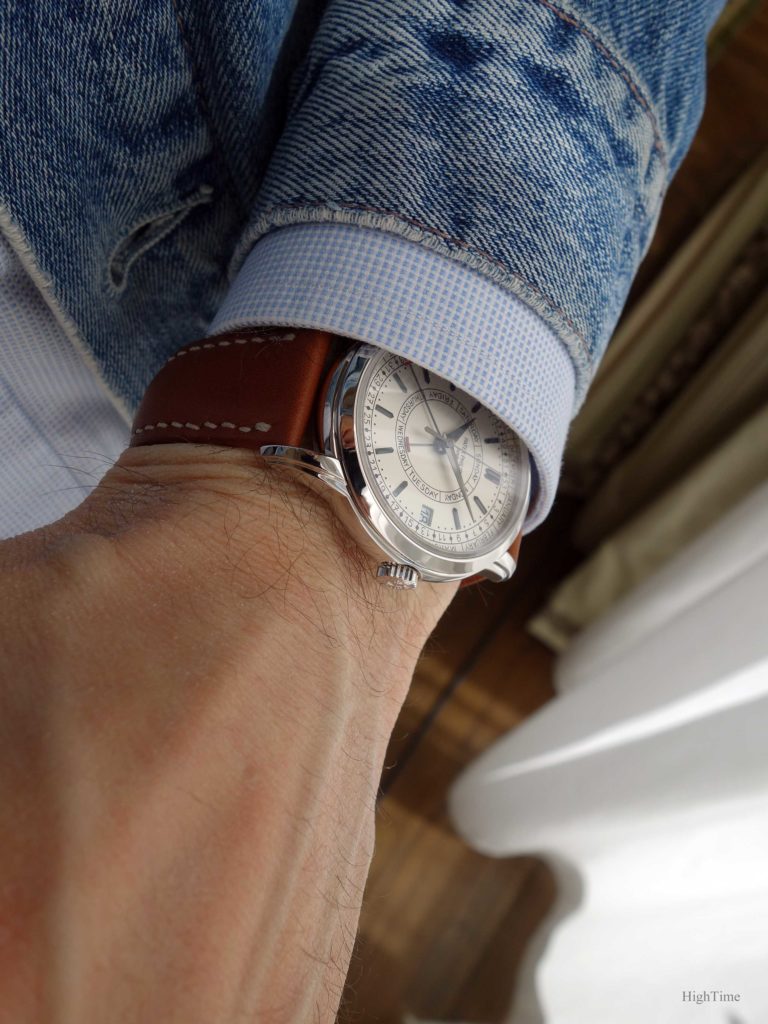 How does it wear then? Well, right after I put it on, I was very surprised to feel how light the watch was, I imagine thanks to the use of steel instead of precious metal. That's the first very appealing impression I had, a little like when trying on a Titanium watch. Together with the back's shape, it provides a very comfortable feeling which is, again, one of Patek's signatures, even with heavier complicated or Platinum-made pieces.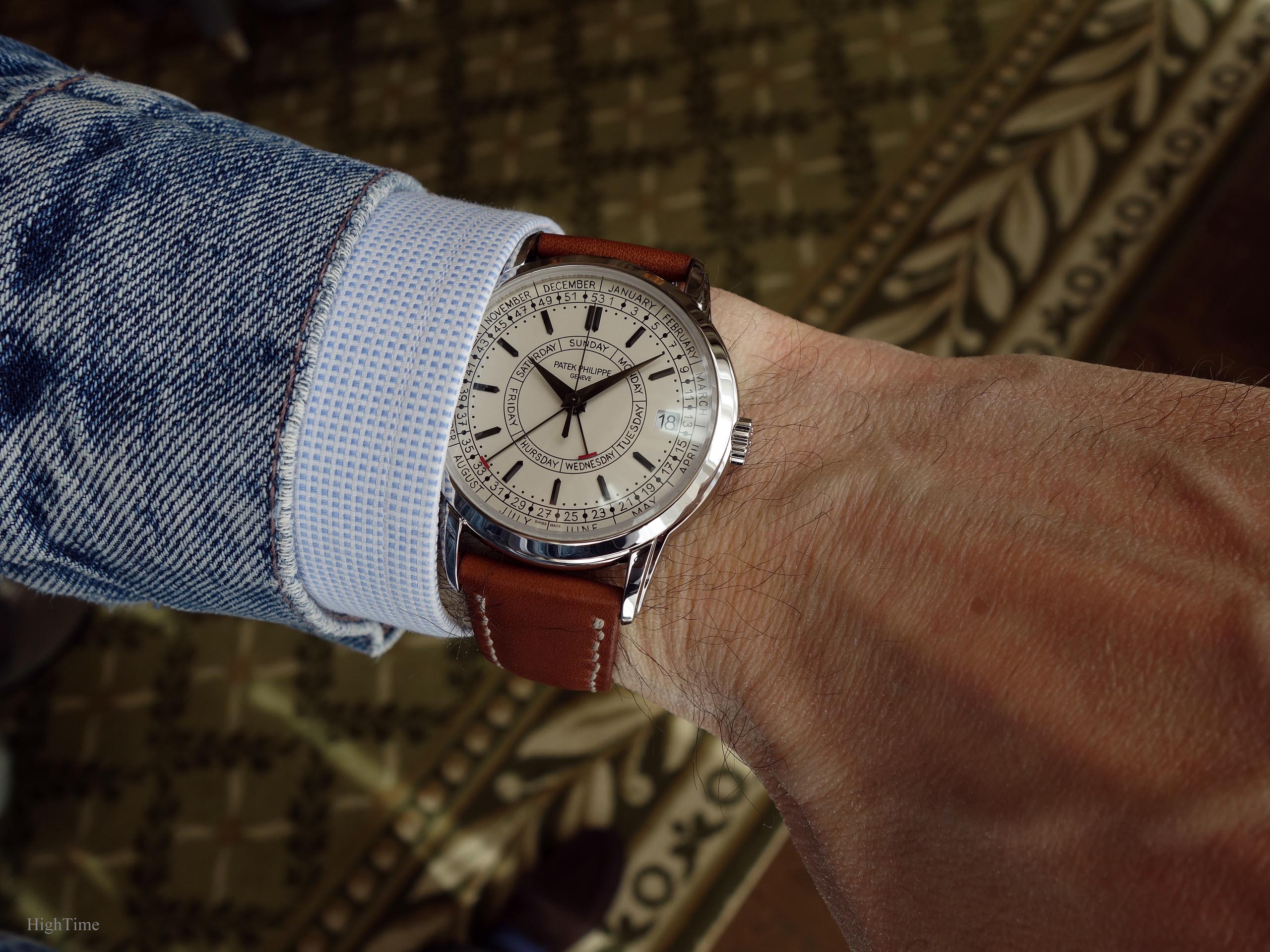 Whereas it is traditional in some ways, it definitely walks on the smart-casual side of the road. These last years, the brand has worked on finding new lines and ways to make a watch for today. It freed itself from the 1980's or 1990's styling as they did previously, from a period to the next one. Patek travels from Europe or North America to other places in the world. This is even tougher knowing this is a traditional field in which Patek is known for its conservative pieces.
Finally, the Calfskin strap is equipped with a steel prong buckle.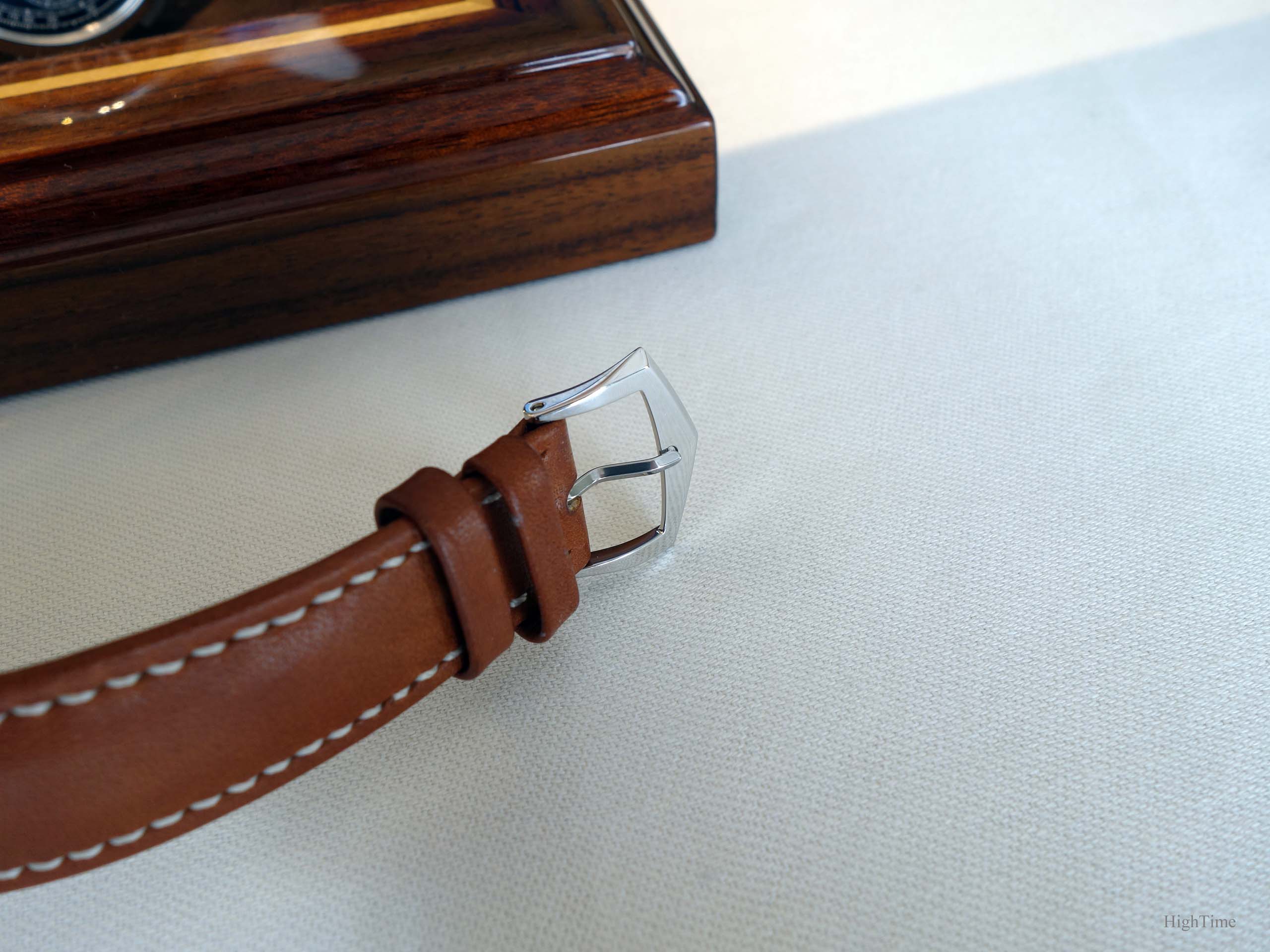 This new Weekly Calendar movement
Date complications are something the brand has developed for a long time now. It surely has a long legacy of Perpetual Calendars of course but also the invention of the current Annual Calendar (patented) in 1996, introduced with the 5035 reference (the 5146's predecessor).
However, not only this 5212 calendar complication brings another useful function to the ones we knew historically (for some people) but it's combined with a base caliber that is a new very interesting step forward in their automatic-wind lineage. Indeed, the caliber integrated in this model is the new automatic 26-330 S (Seconde centrale = central second) C (Calendar = date) J (Jour = day) SE (Semaine = week), an evolution from the previous 324 generation.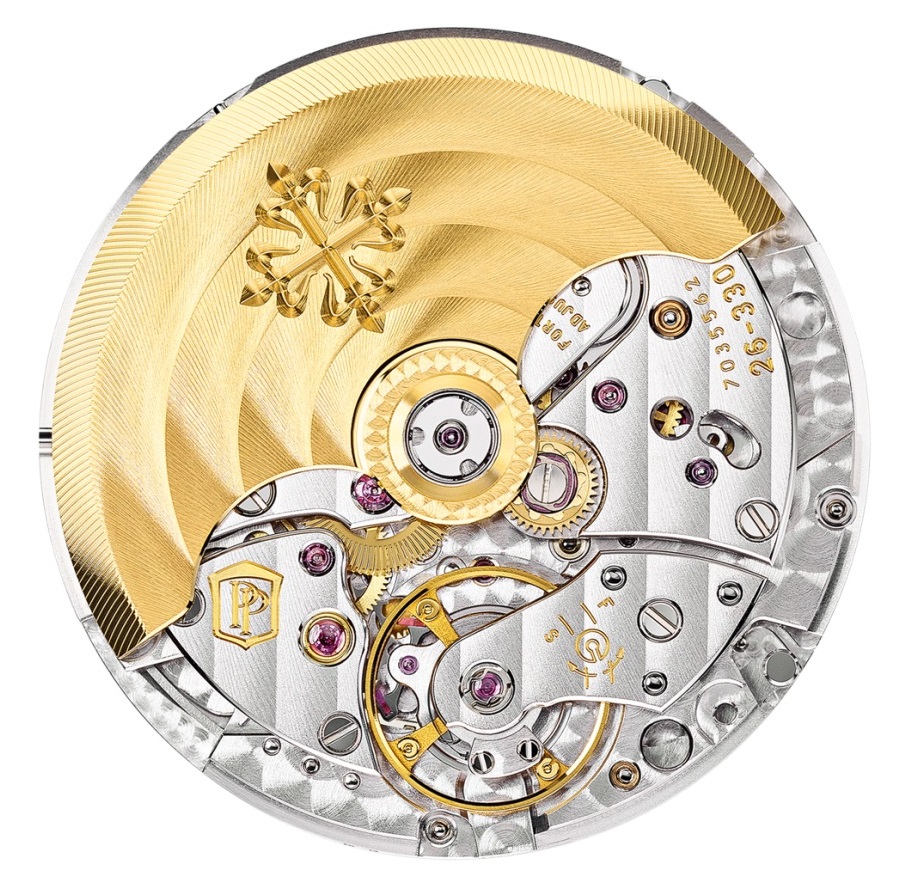 You may want to read the article on the 26-330 to understand what major improvements this calibre offers, here:
= The 26-330 caliber indepth article =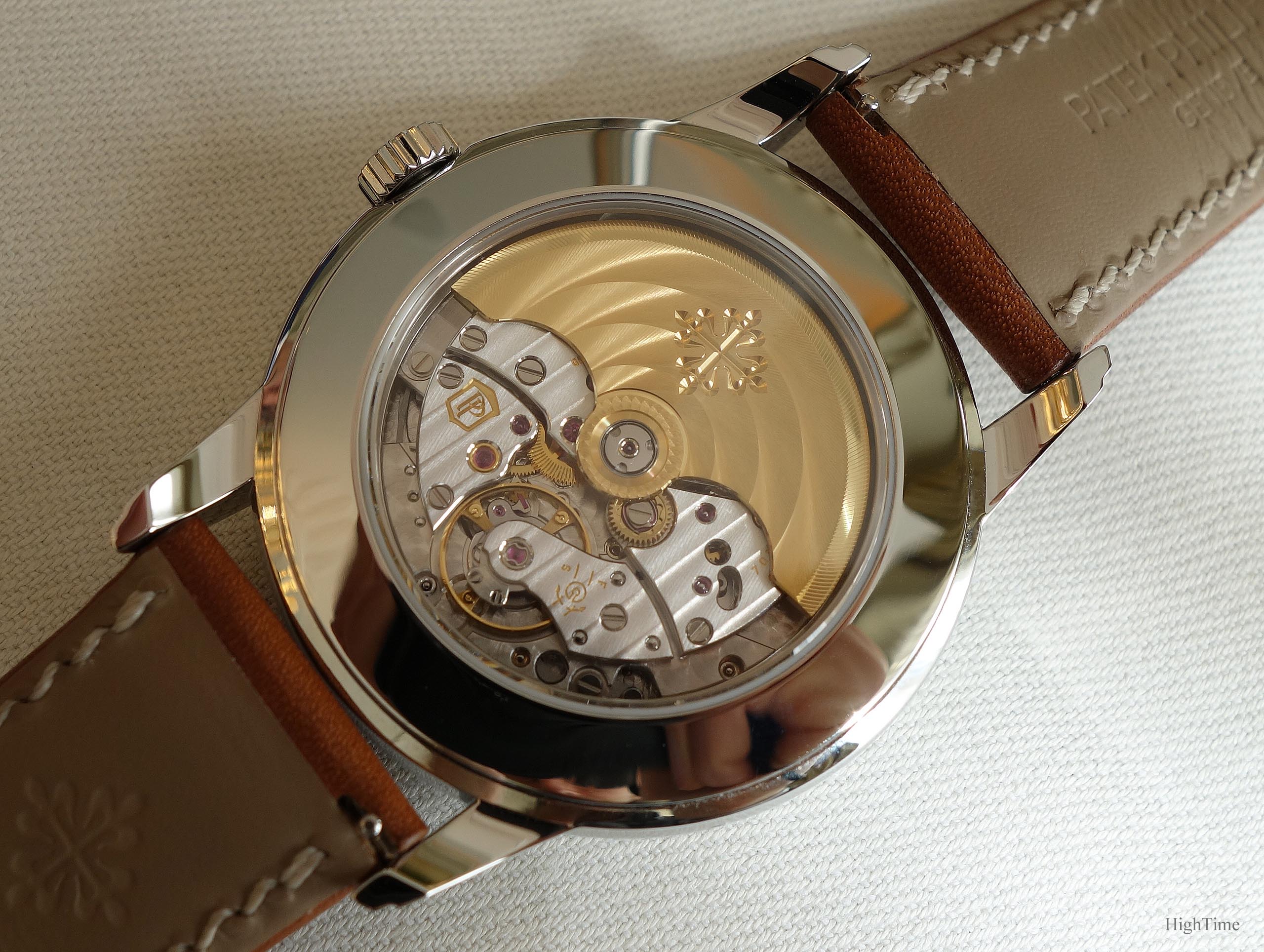 But here are summarized some of its clever innovations (detailed also in the linked article just above):
A patented anti-backlash wheel in order to control the second hand vibrations and energy wastes;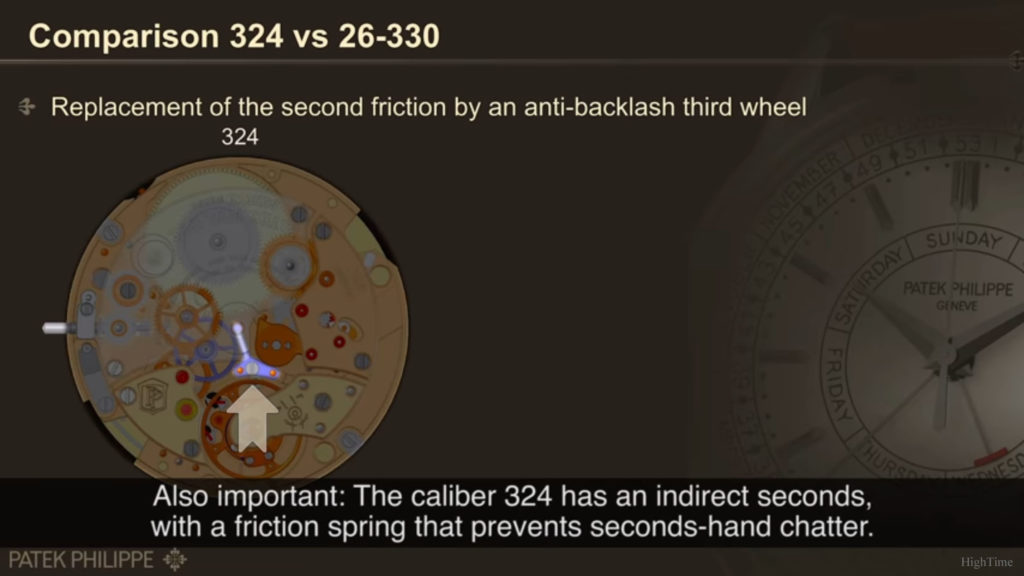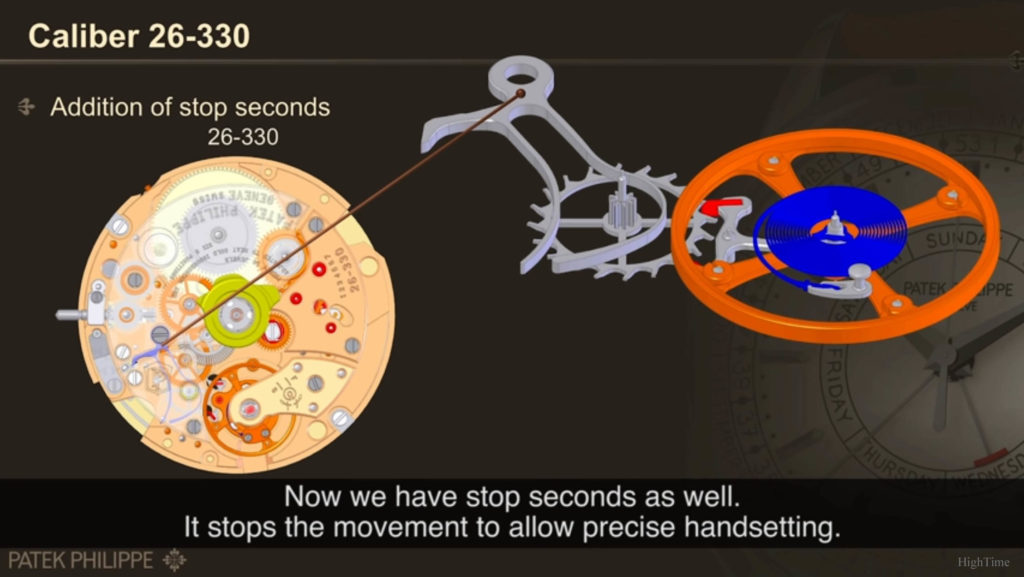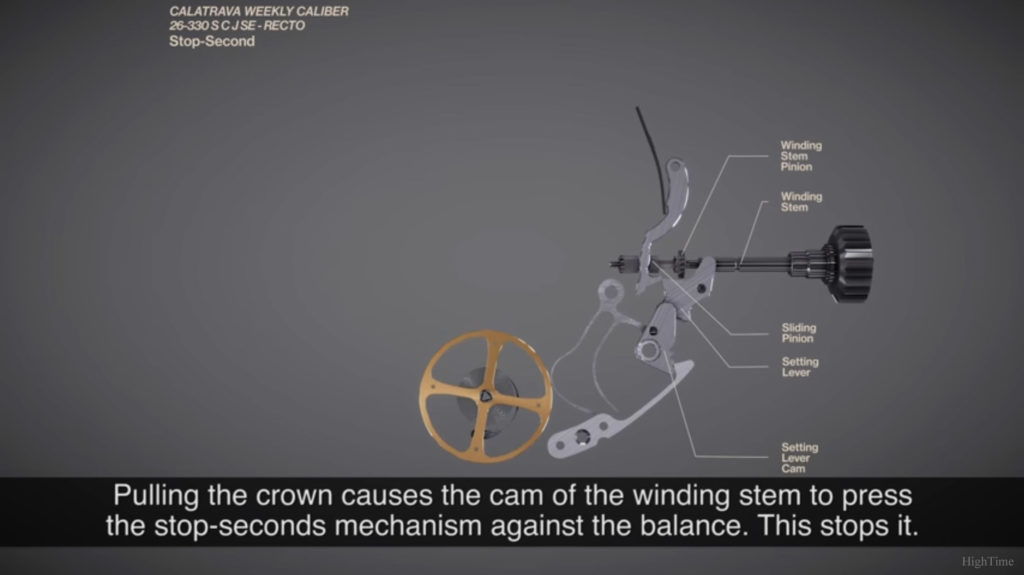 Efficiency and longevity of the winding mechanism were improved by the addition of a declutching wheel (while rotor is moving), a reduction wheel (to uncouple the automatic winding when manually-wound) and a new Stop-click spring when the main barrel is charged.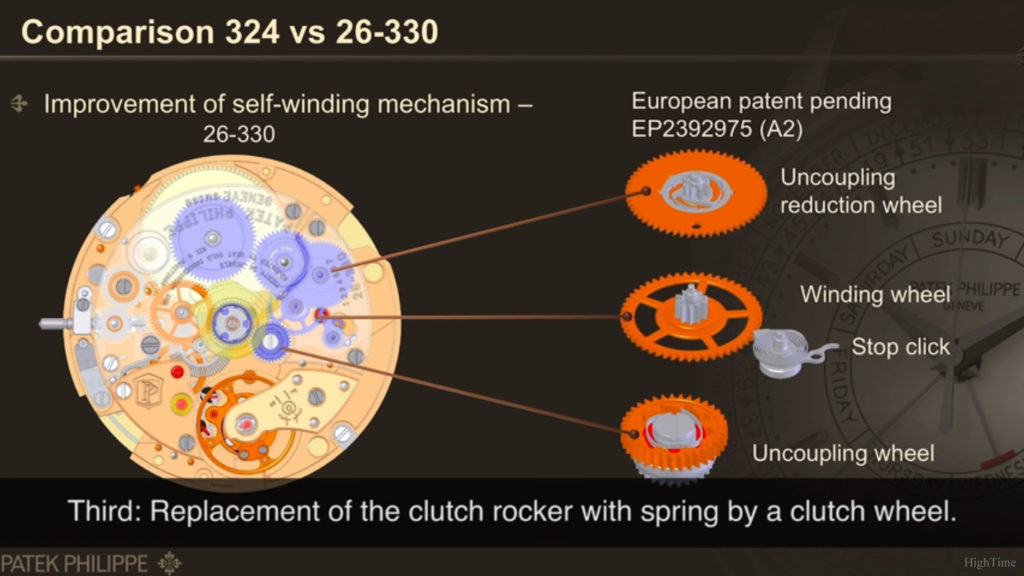 It has a max. 45 hours power reserve with a 28,800 vph beat, token of steadiness.
– About this "week" indicator –
In Europe for instance, it's an indication used mainly in companies to plan events like financial deadlines, production cycles…. It is simpler to schedule compared to a specific day & date indication, especially when the precise day isn't known yet.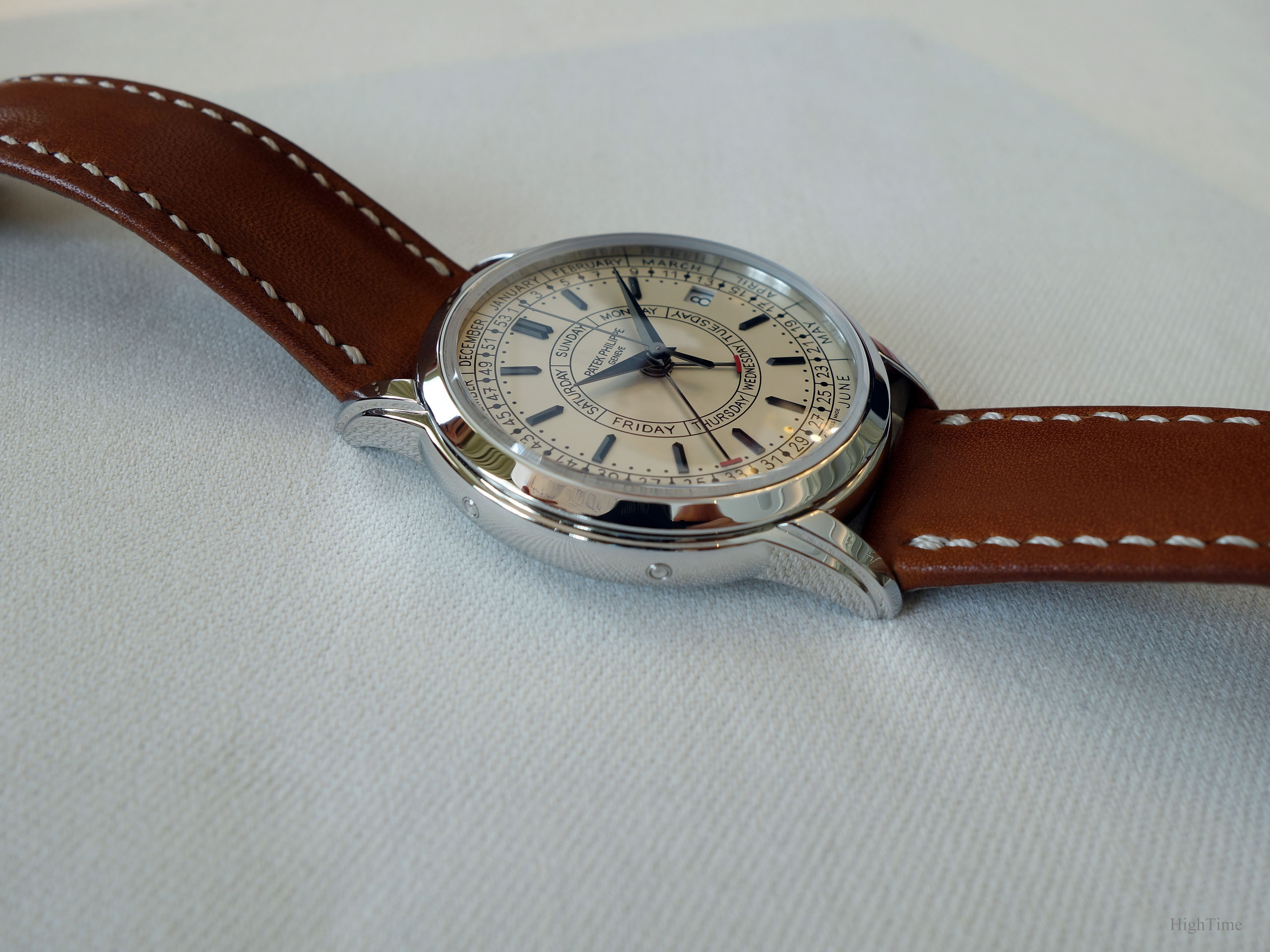 A week starts on Monday as a standard base for a total of 52 weeks (or 53 every 5 or 7 years, taken into account in the movement's design).
– Semi-integrated weekly calendar mechanism –
A specific plate was developed to sustain this additional feature (a mere 1.52mm height, with an additional 92 parts). As you might remember, when the 5930G was introduced (mono-counter Chronograph + World Time), the brand already conceived a special plate which ended to be the same part as the dial itself, leading to a room gain.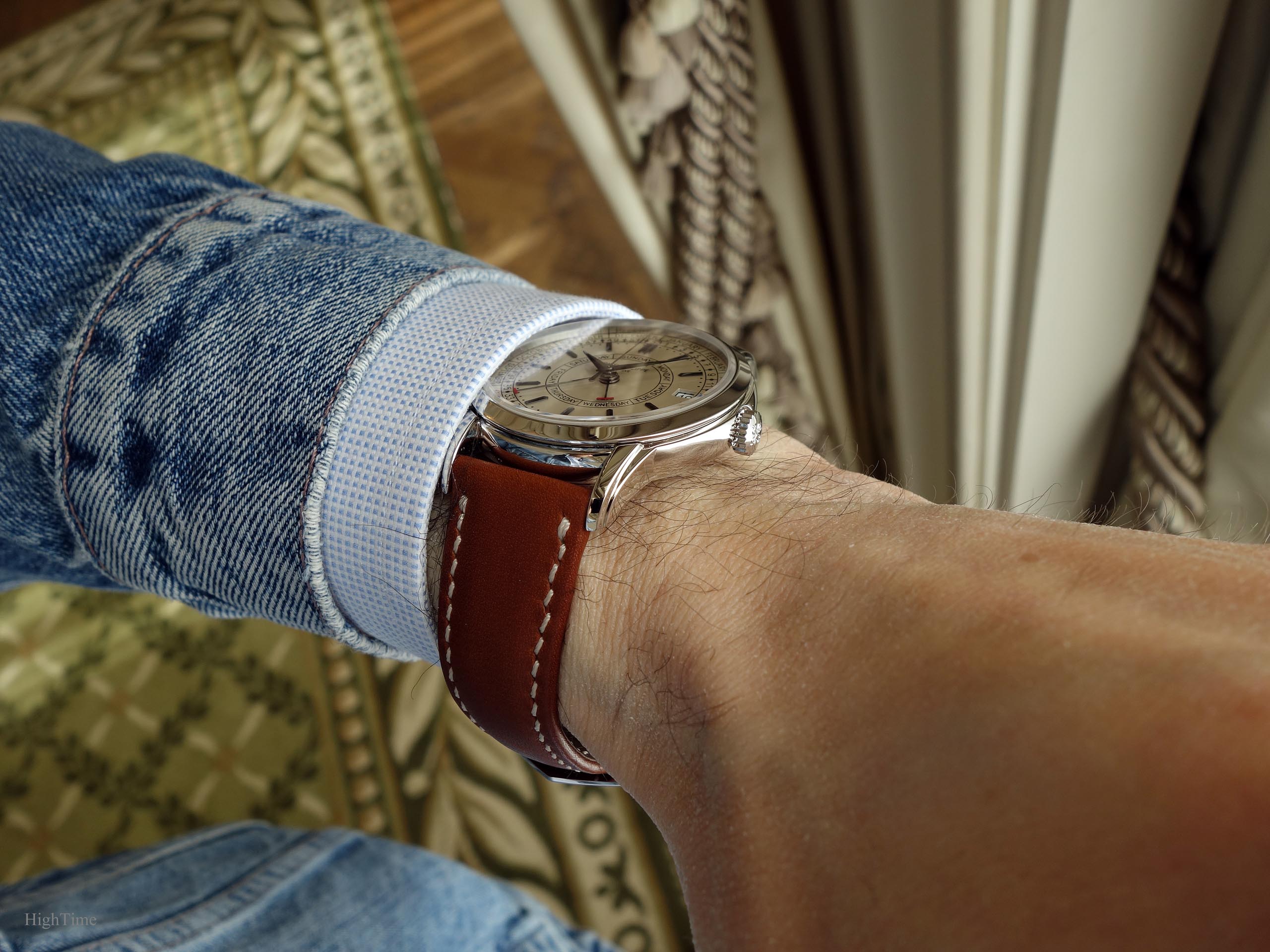 This leads to optimizing thickness by limiting unused spaces. I think we can recognize here again the efforts of Patek to make slimmer watches. It's indeed easier to put complications in a big case. Hence, I think that miniaturization is a kind of complication on its own (the 5175 GrandMaster Chime being the ultimate know-how experience for the brand).
In that respect, the choice of a central second (vs small second) has led to a thinner movement as well.
The coaxial design of these 5 hands makes the dial surprisingly easy to read on the contrary of having several windows, subdials etc…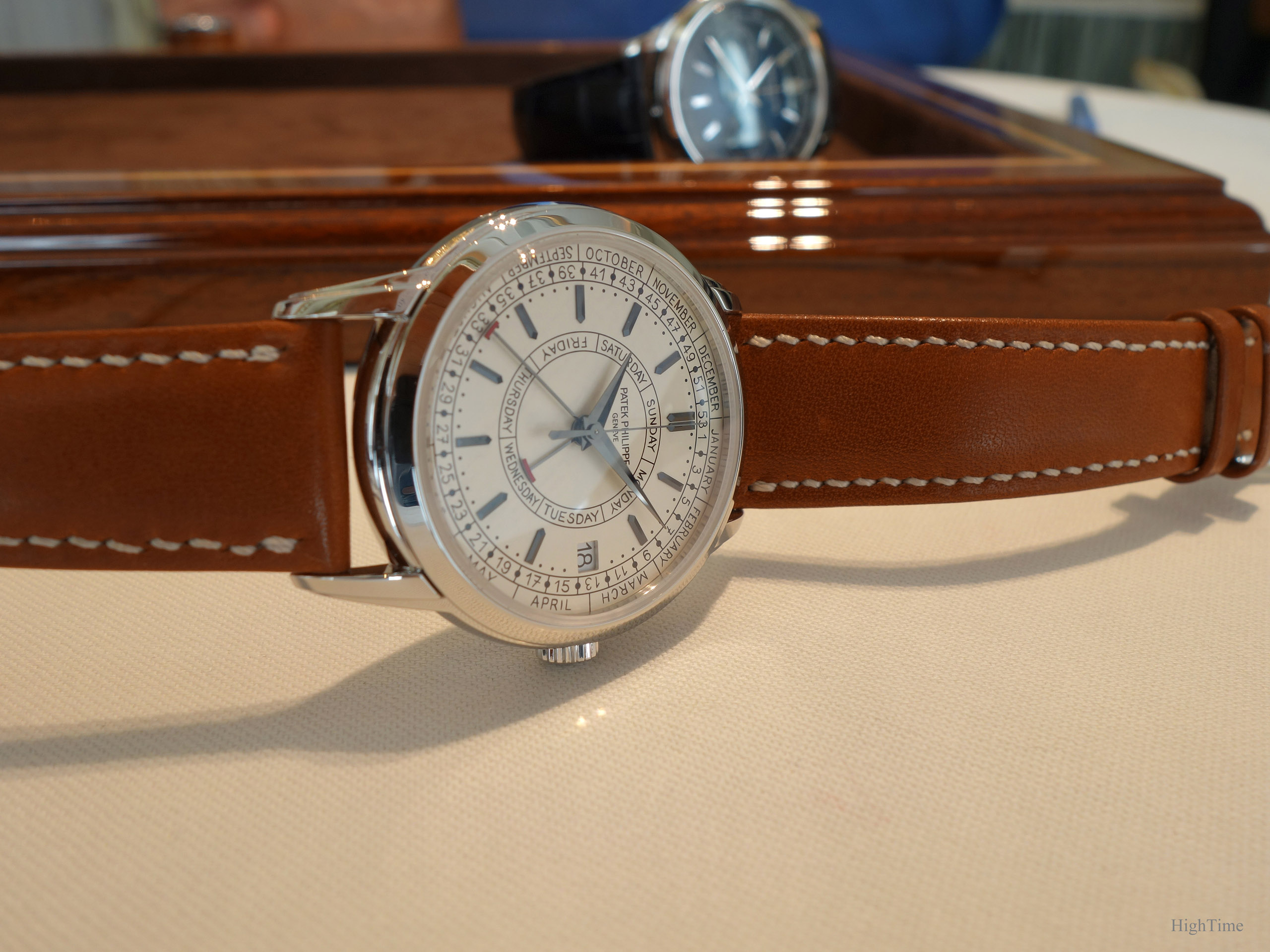 With such a number of Date indications, the movement is semi-continuous (it "stores" energy before releasing it in one action) in order to preserve timekeeping regularity (no consumption excess). On the picture below, you can observe this strange spring (on the wheel à 5 o'clock near the patented central "day" wheel): it is the base of this progressive energy-storage (you can also view the video animation from the 9:40 mark, also posted at the bottom of this article):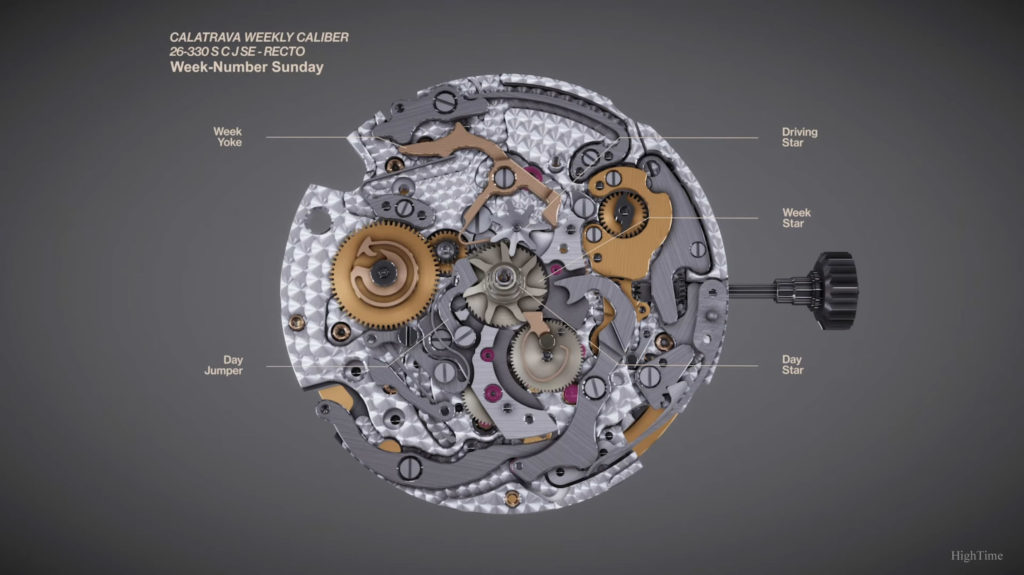 The different date functions are set via discreet pushers and the crown. It helps leaving the case visually cleaner. Cherry on the cake, this can be done safely at any time of the night thanks to a specific design. In most of the movements, date shouldn't be set at night (precise hours are mentionned in the watch's manual) because it is the moment when the date change mechanism is engaged.
Conclusion and Thoughts
With this 5212A Weekly Calendar and the 26-330 caliber, Patek Philippe has remarkably opened a new chapter in its know-how lineage (including 2 patents for the caliber and 2 others for the weekly calendar mechanism). Indeed, even though we aren't talking about a Minute-Repeater, several simple and well thought solutions have been conceived over the years to bring reliability and accuracy at another level for such high-end fields.
Improvements aren't only available for the most unaffordable pieces (relatively to this specific high-end market of course) but also for the watches people are prone to use as an everyday wearer. Indeed the 324 caliber, and now the 26-330, are powering a wide range of watches from the collection. On top of this, the improvements are mostly focused on reliability or chronometry (as in the Spiromax, the escapement's Silinvar spiral, or the 29-535 chronograph caliber innovations etc…), which are useful areas on a practical standpoint.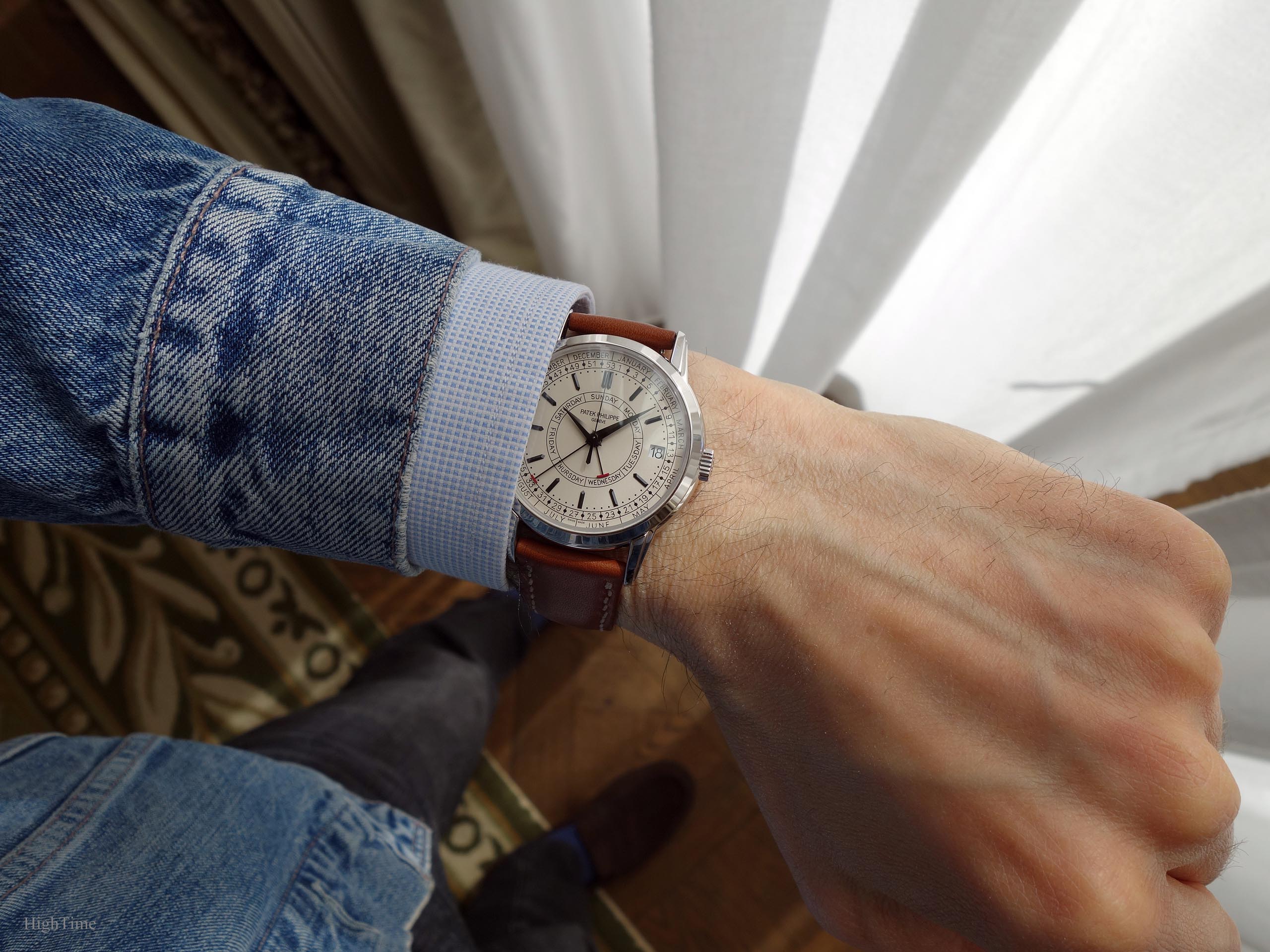 Patek teams don't do things in a will to mark competitors but because their own process naturally leads to follow their own timing. And it isn't only so since the last favorable decade; remember the 1980's crisis during which the 150th anniversary was prepared (Calibre 89, return of Minute-Repeaters etc…).
On the market, we see many novelties each year but not that many improvements on time keeping. We don't either see many efforts to preserve one of watchmaking's pure characteristics: keeping sizes "controlled", never bigger than necessary (aside of sporty watches). Just because, to me, as I wrote in the past, thinness and optimized spaces are complications on their own.
This weekly calendar module (1.52mm), even if it isn't as complex as a chronograph mechanism, is well thought, optimized and serves the existence of such a well proportioned 5212A.
Nobody's perfect but Patek has again self-assigned a no-shortcuts and attention-to-details philosophy with this whole 26-330 caliber.
Furthermore, on the aesthetical side, from the first 5960P grey dial, the white dial 5200 Gondolo, the "Pilot" references, the last 5960G, the 5172G, the gorgeous 5170P, the latest 5650G and 5968A Aquanauts, the 5320 or this 5212A (without forgetting of course the Nautilus line), I think the brand, after shaking the habits of a part of its core fans, is building a new visual "doctrine". And not only visual but also in terms of features: annual calendars, accuracy, reliability, etc…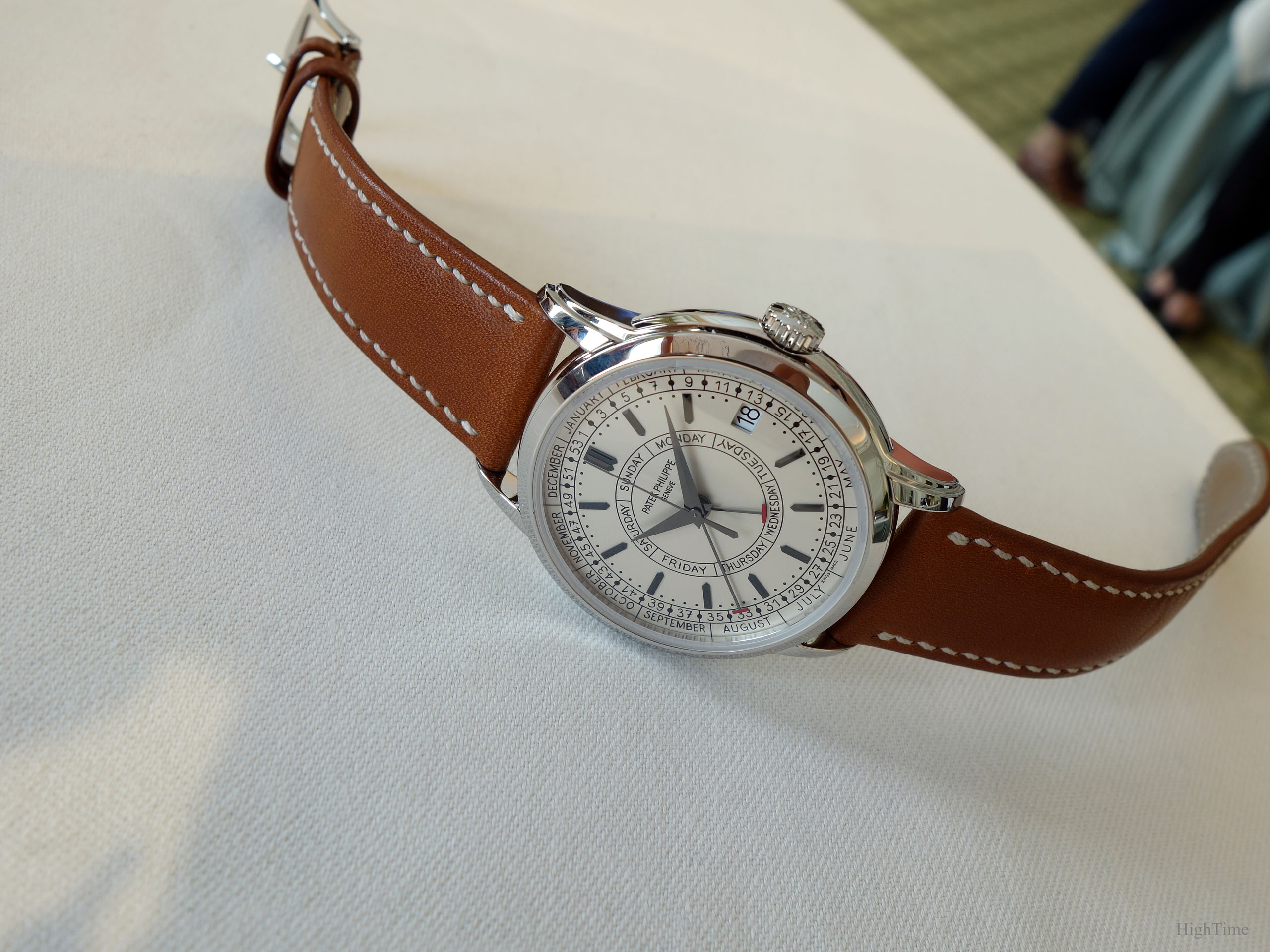 Even if it is too early to tell for such a subjective matter, I feel they are heading the right way.
And this makes me even more curious about what's next!
Let me end by sharing 2 videos:
– 5212A's general presentation for the 2019 Baselworld:
Patek Philippe 5212A video on Patek's YouTube channel
– The very complete (and interesting) 5212A technical presentation by Mr Barat, Head of Watch Development at Patek Philippe, to learn all about the new 26-330 caliber and the weekly calendar module:
Detailled Patek Philippe 5212A presentation on Patek's YouTube channel
To date (2021), the Patek Philippe 5212A's MSRP is 30 900 € (VAT included) and you can find further details here if you wish:
The Patek Philippe 5212A on the brand's site
Thanks for reading!