New 2022 Patek Philippe bracelet lockable size adjustment system
Hi everyone,
In 2018 and 2019, Patek Philippe had unveiled 2 major evolutions for its fold-over clasp design:
a "2 pushers" fold-over clasp, more secured and convenient to use (2018,

still valid today

);
an adjustable links display, allowing to easily adjust the bracelet's length (2019, this is the feature that has just been

improved in October 2022

).
I posted in early 2021 an article about those 2 improvements that you can find here.
However, in October 2022, together with the launch of the Nautilus 5712/1R, the new 5811G and the 5990/1A, Patek Philippe has released an evolution of the bracelet size adjustment mechanism that was presented in 2019: they call it "fold-over clasp with lockable adjustment system".
The main difference from the 2019 version released with the ladies 7118 Nautilus is that it's now locked/unlocked with the help of a pusher while you only had to pull/retract in the previous version (cf. the previous article). I don't know if the ladies 7118 adjustment version will remain or if it will be replaced by the new one.
Concretely, this is how the new 2022 adjustable link looks like in its retracted position (shorter bracelet length):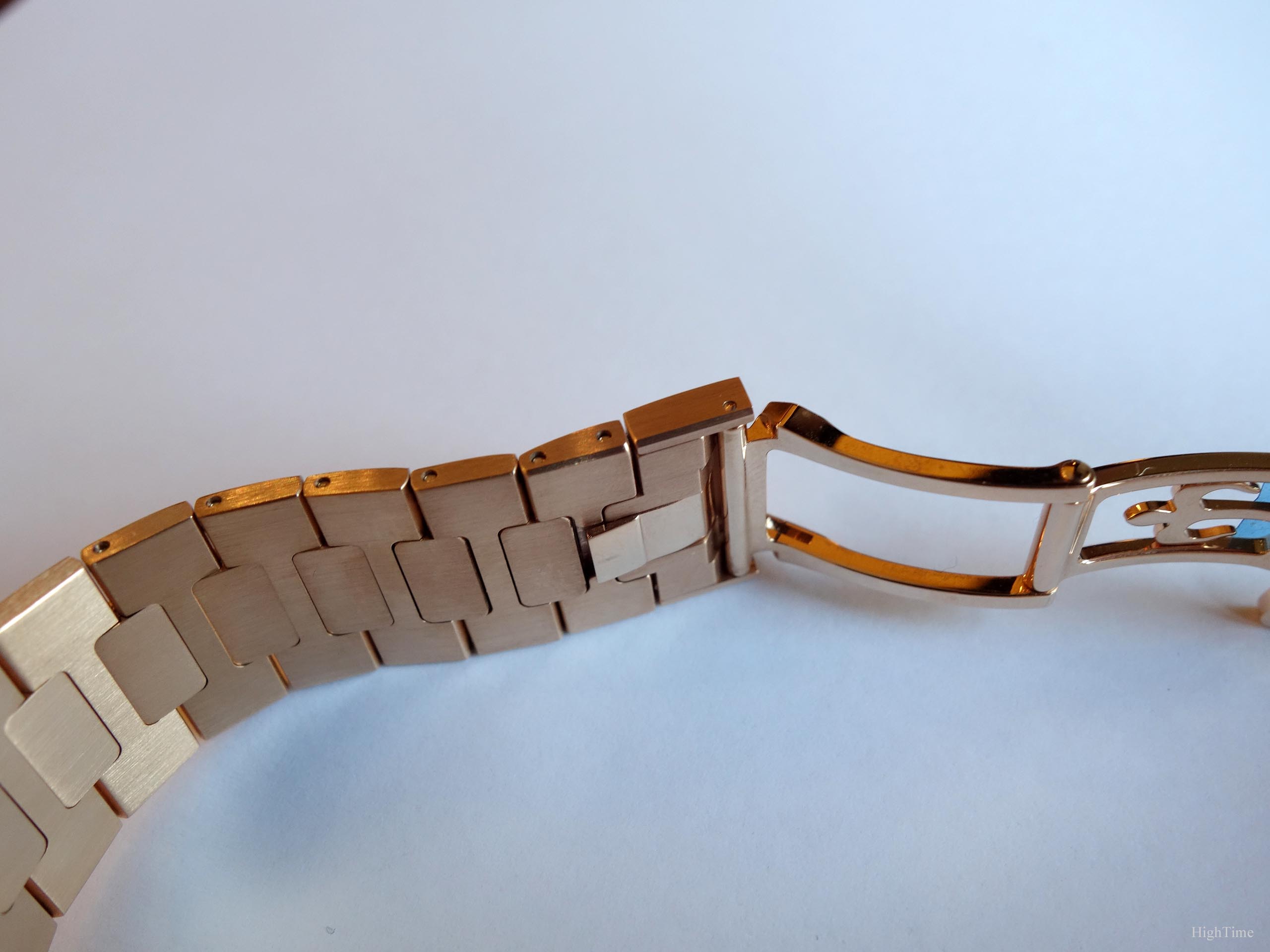 Once, you've pushed the button, you can make the link "slide" from 2mm, which gives this: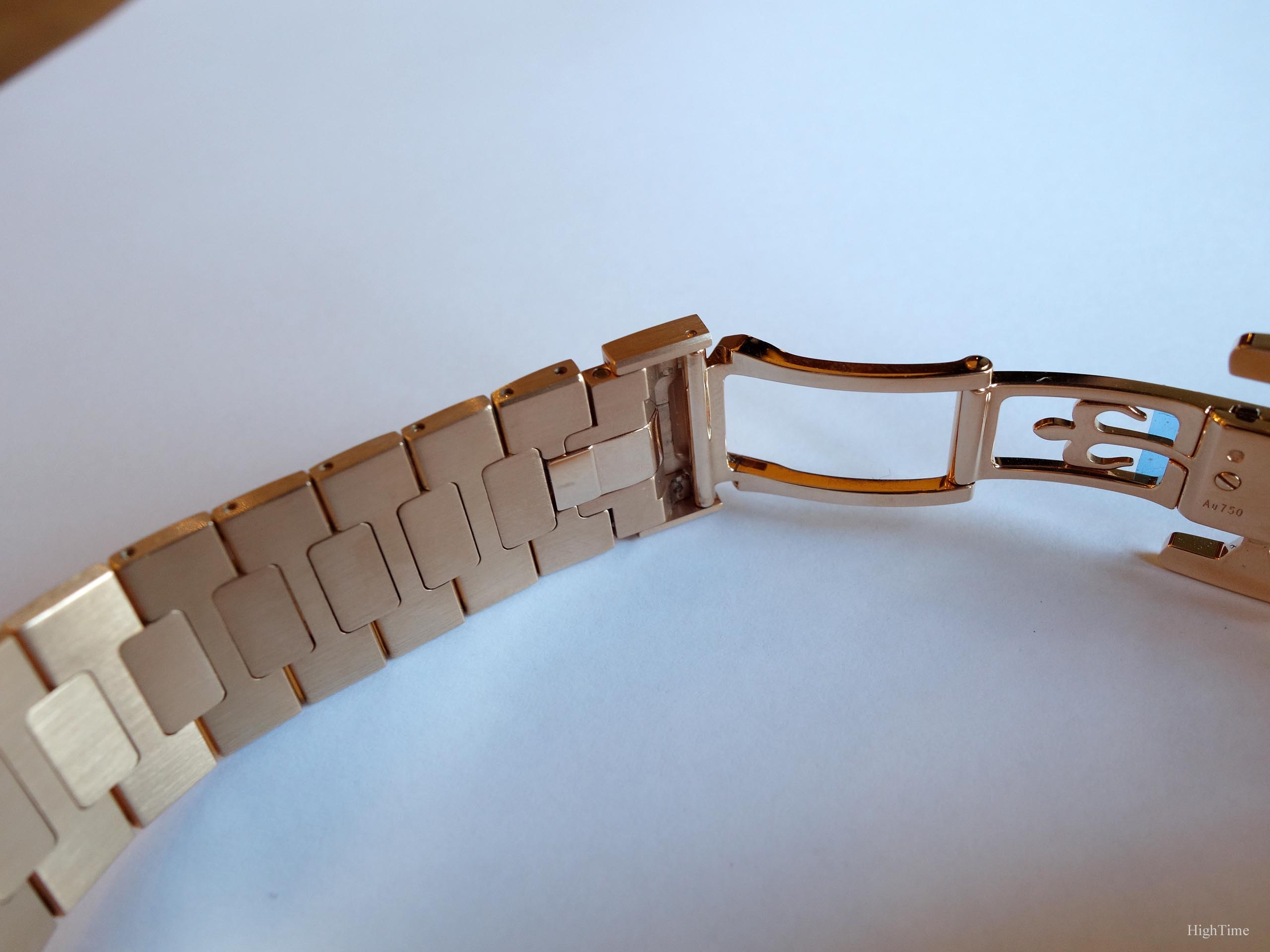 The links are locked into that position. Hence, the owner has to push the button again to retract the link back to its shorter position.
This is how it looks like when both links are "extended", leading to a 2x 2mm increase (hence 4mm in total):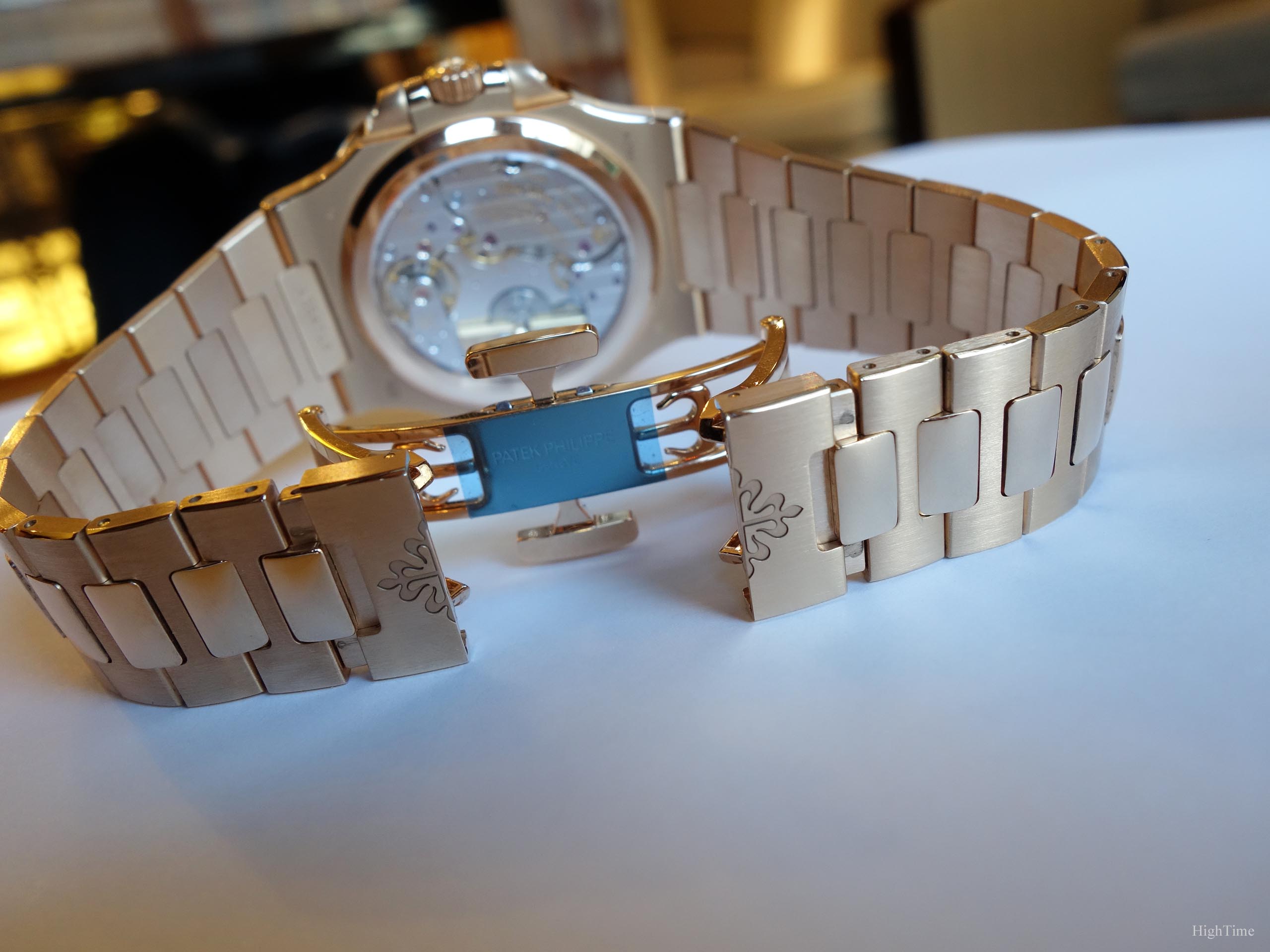 In the end, the mechanism remains very simple and easy to use, while being stable as the setting won't slide by itself.
As usual, this clasp will certainly be introduced in the new bracelet references while it's difficult to say if the older references will be updated at some point (like the 324 movement was replaced by its 26-330 successor in existing models). It seems for instance the 5740G was already updated with this new version in 2022.
I hope you found the read useful!