The Patek Philippe 4978-400G Ladies Calatrava – Welcome in Wonderland
Hi everyone,
This is party time. This time I would like to approach a very different kind of watches from the ones I usually enjoy. Even though I tend to discuss about what I could wear myself, I tried on, really "for the fun", this special Calatrava during a press event and, well… I found that it looked surprisingly appealing! The size balance, the overall colors combination but more importantly the way all these diamonds are assembled and placed in a way it offers a terrific show in the end. I learned diamond settings are nice to look at.
Hence, for ladies (or for men feeling like it), though this diamond-set Patek Philippe 4978-400G Calatrava isn't the kind of model I use to write articles about, I can just tell it was a very nice experience. Sparkling diamonds are a treat of their own.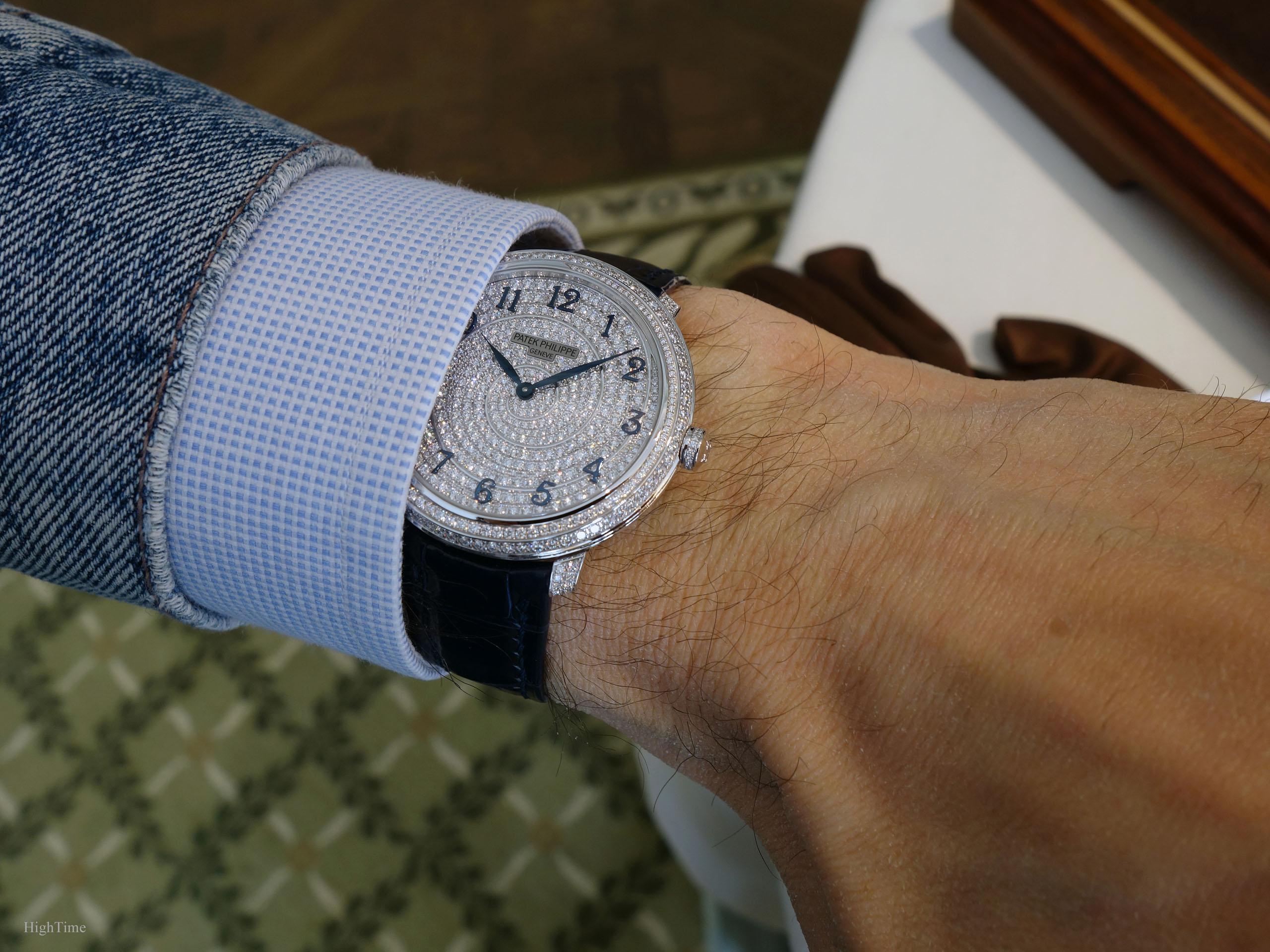 Indeed, around Baselworld fairs, most of the models presented are available during tours or press gatherings. As you can imagine, it isn't surprising that ladies models aren't the ones I look forward to trying. At least not a clear diamond rush.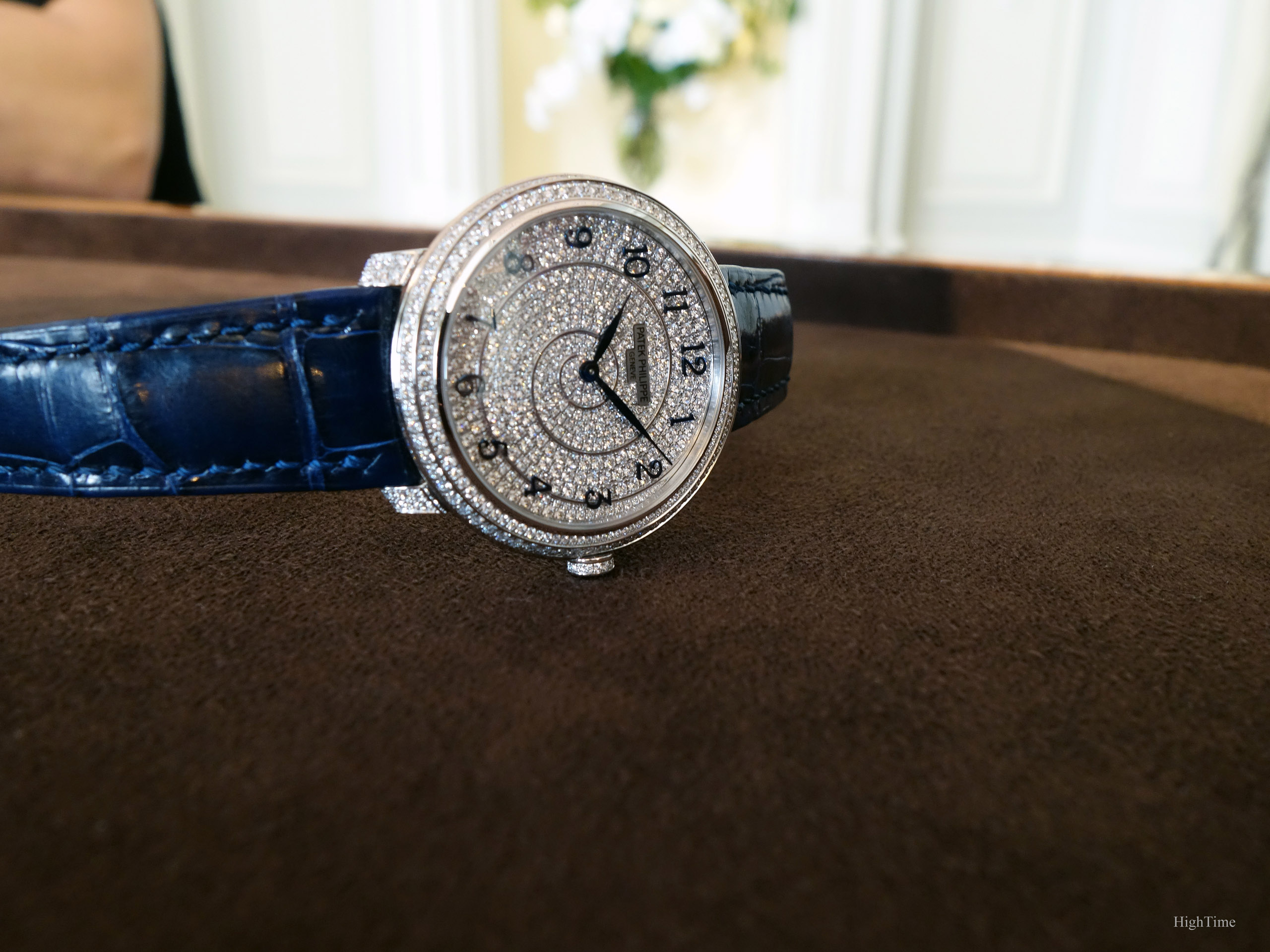 Yet however, with time and an (very) open mind, we can tend to learn and later on appreciate what's valuable in terms of craftsmanship or aesthetics in such pieces. That is true in many fields, not only in watches, and helps one putting down common preconceptions. Getting rid of stereotypes can open new interests (at least for a short while).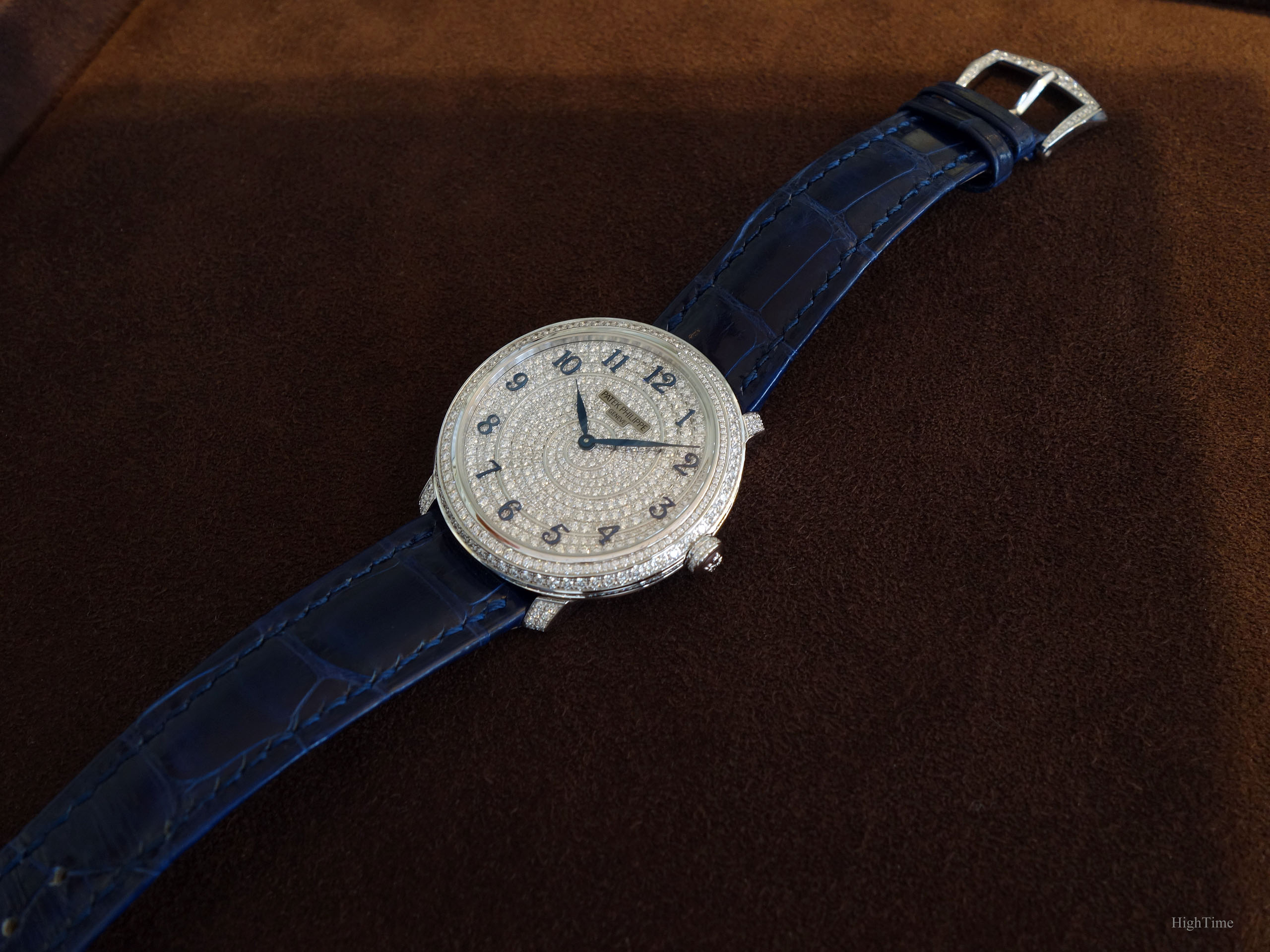 In this case, it is about the colours harmony in a diamond-set 2-hander I would just share a few pictures of. Just for a few minutes as I'm not going to make an usual technical article on this reference. I thought the pictures were just looking good!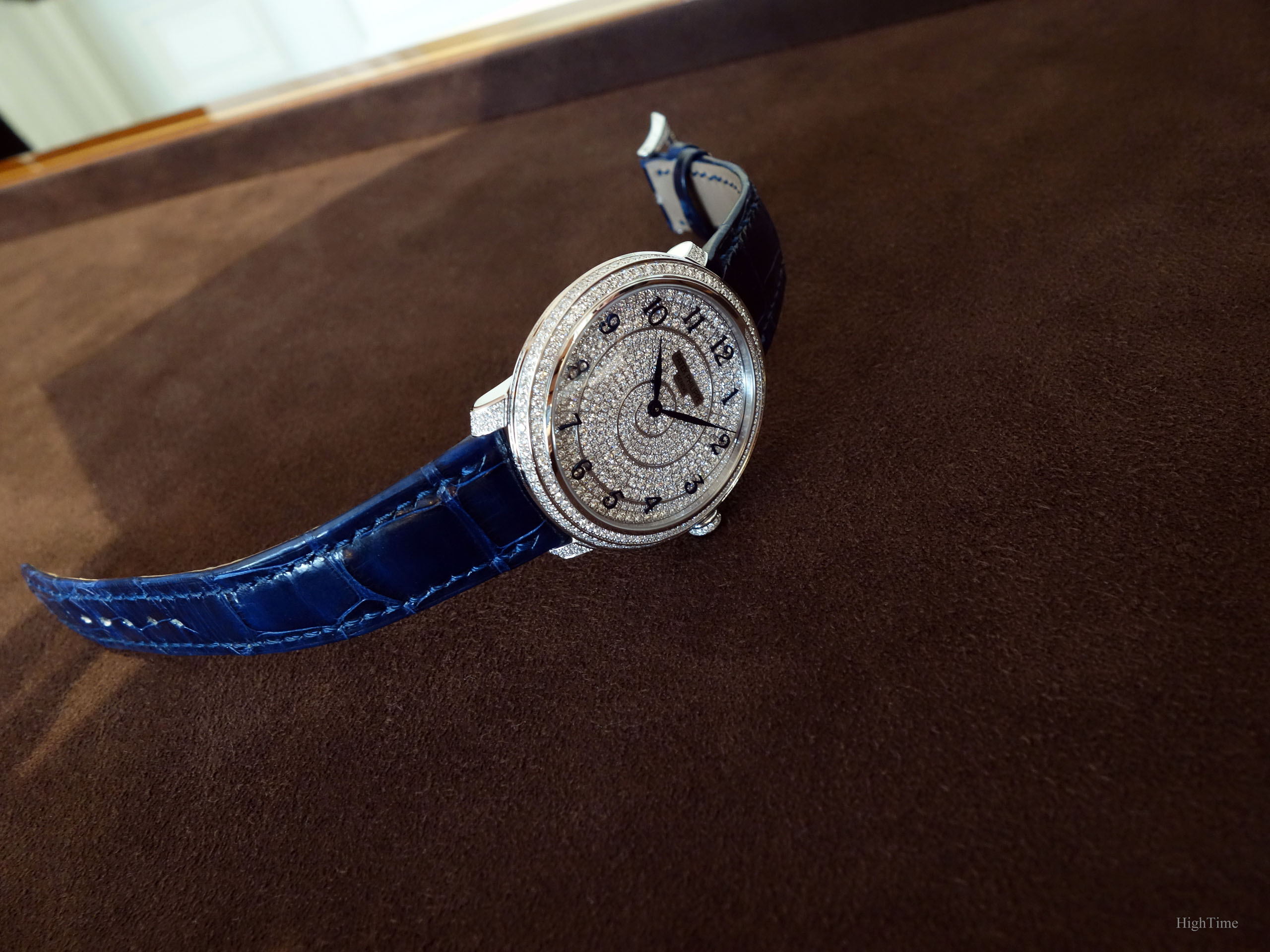 When dealing with diamond-setting, there are many kind of decorations, whether you put them in line, in a random pattern, assembling different sizes etc… In fact it is never random, for aesthetical purposes, depending on the diamonds' shape.
The way diamonds are shaped lead to how they reflect light. The Round shape is very shiny as light comes inside and goes out from where in came in. The "baguette" shape is more transparent and reflects back much less shine, much less than a polished white gold surface (like a dial marker). The Baguette ones can be found on the 5170P's dial released in 2017.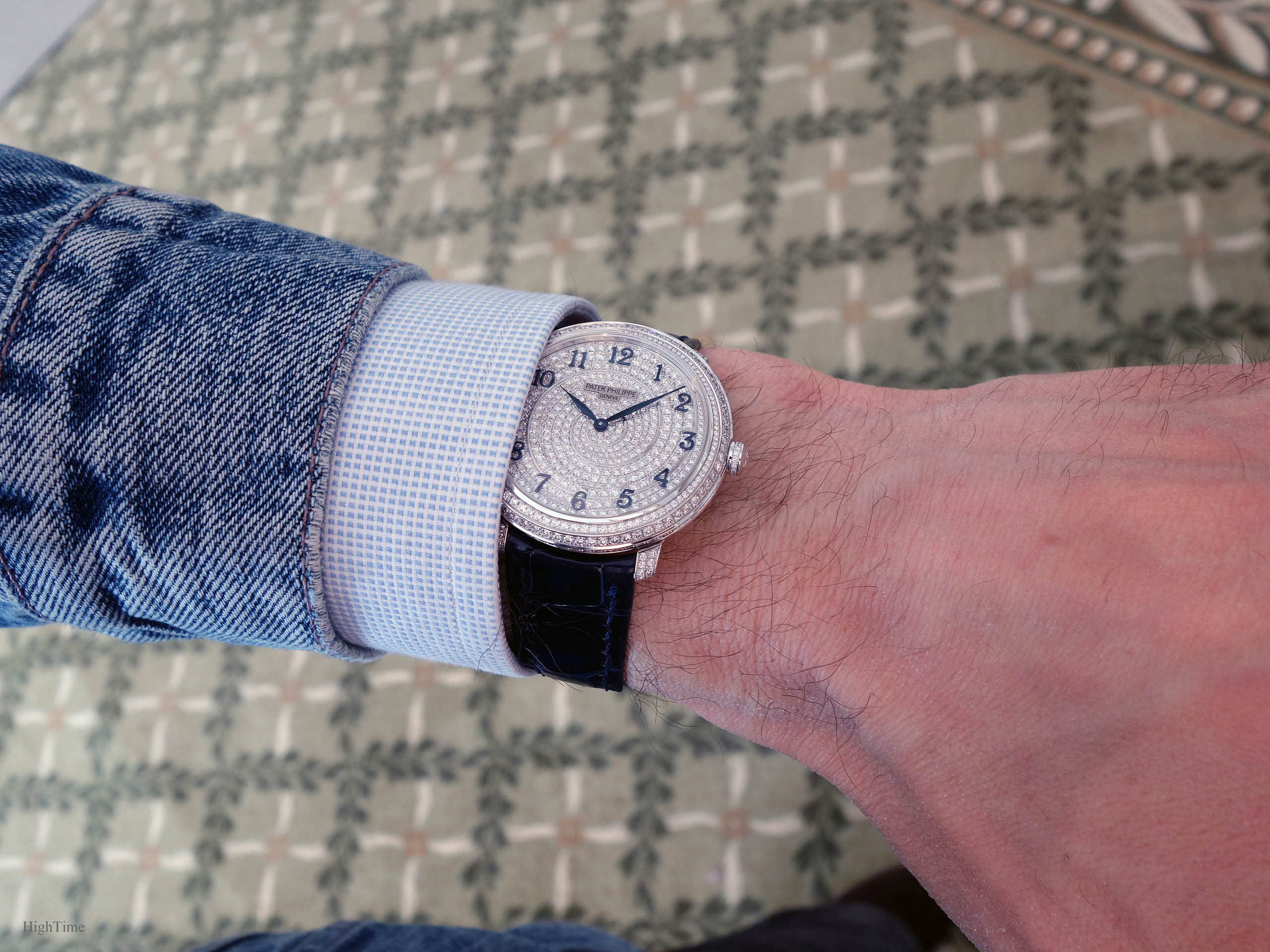 Here, you'll find they are aligned two by two on the lugs, whereas they are placed in circle on the case band, with increasing and decreasing sizes on the buckle, on the crown or following a spiral pattern on the dial. A distinct show for each of its sides.
It is sparkling and it is just mesmerizing. No words can reproduce how it captivates and enchants in the real.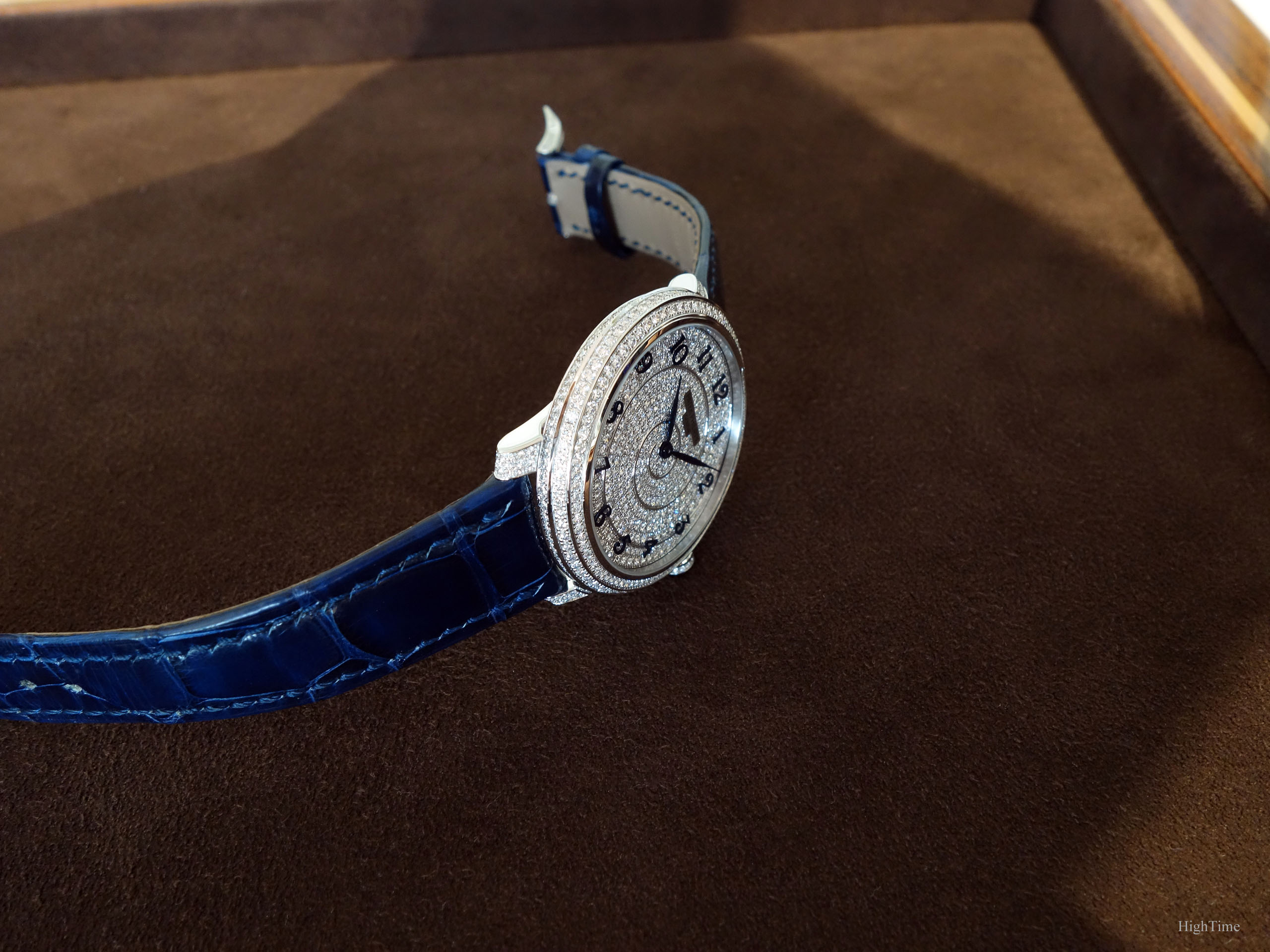 This glittering Calatrava is beautifully paired with a blue croc strap and is equipped with a pretty diamond-set white gold tang buckle.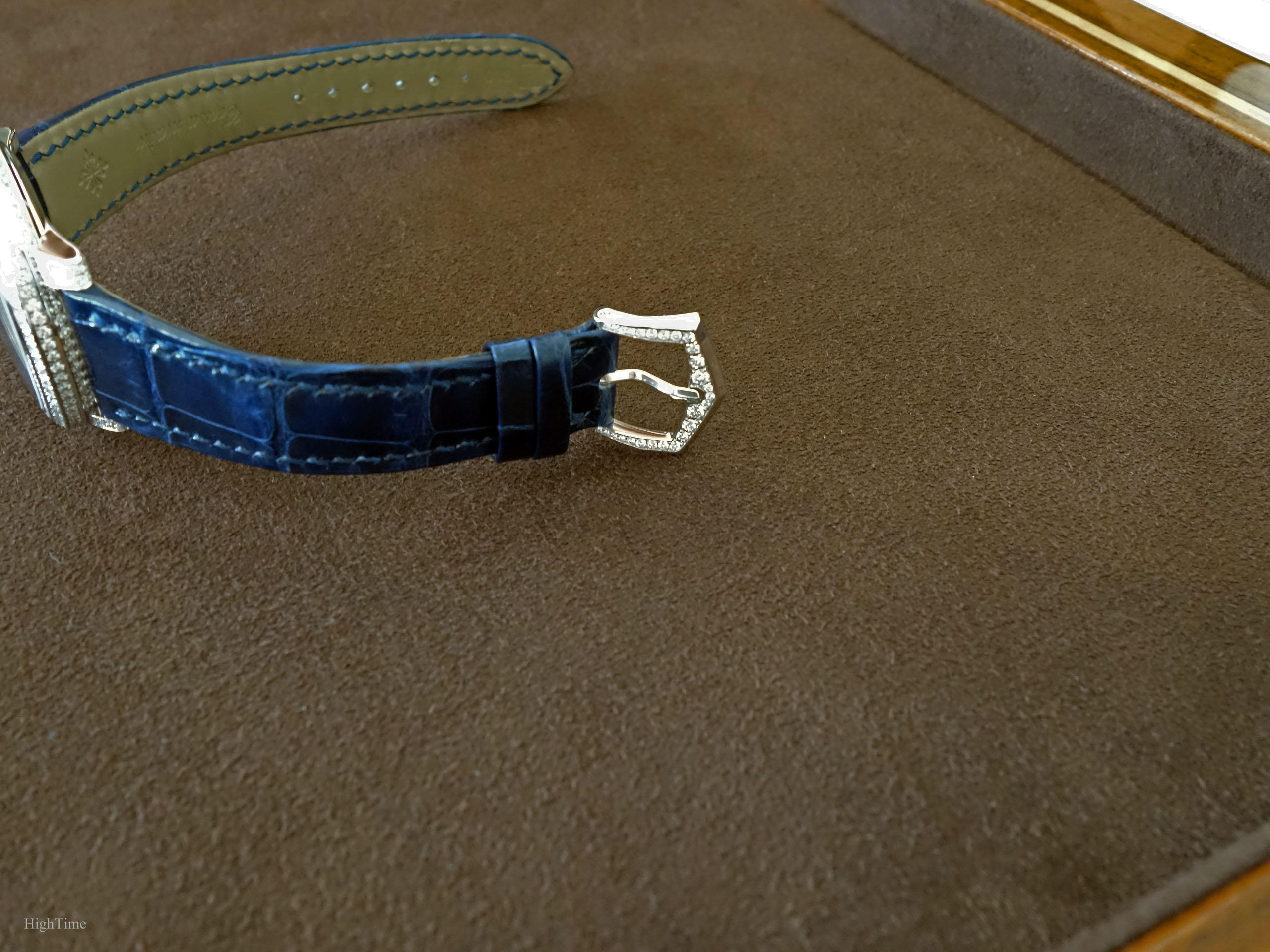 On the movement side, you'll be able to admire through the sapphire caseback the beautiful 240 caliber. It is automatic-wound and has a min. 48h power reserve.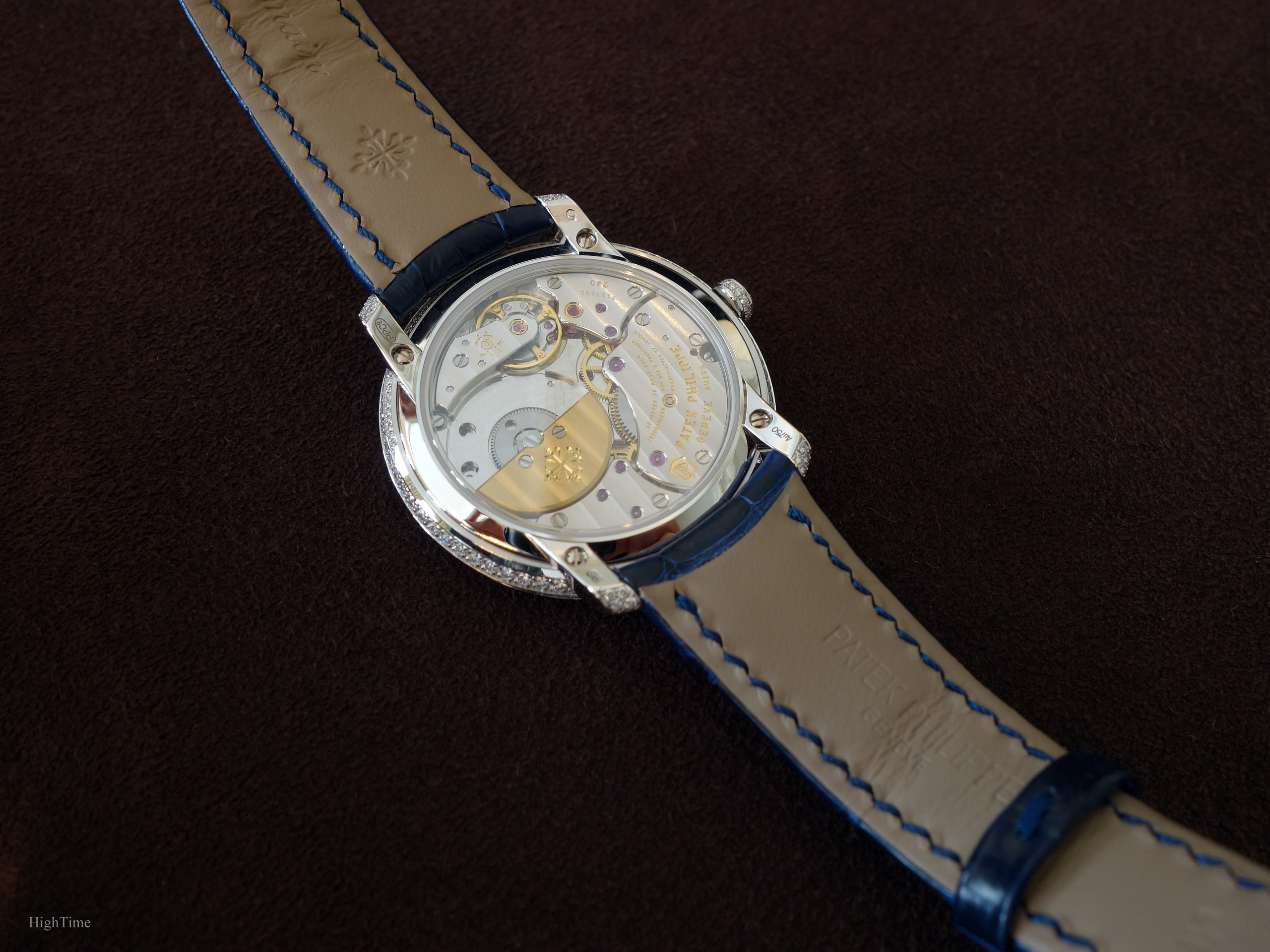 It was an enjoyable and fun experience to try such a piece and, especially regarding diamonds, the live experience provides something no picture can. I guess that things are changing considering diamonds. I remember maybe 7-8 years ago that more and more brands were offering diamond-set bezels on their sport-chic collections (Royal Oak, Nautilus etc…). It wasn't rare to make the remark that is was too exclusive, even more so as some models didn't exist without such decoration. However, as time goes by, fashion and habits have changed while a woman wearing a diamond-set bezel isn't only saved for dressy events.
Enough writing, here is a last picture that by the way makes it even (nearly) appealing for a man!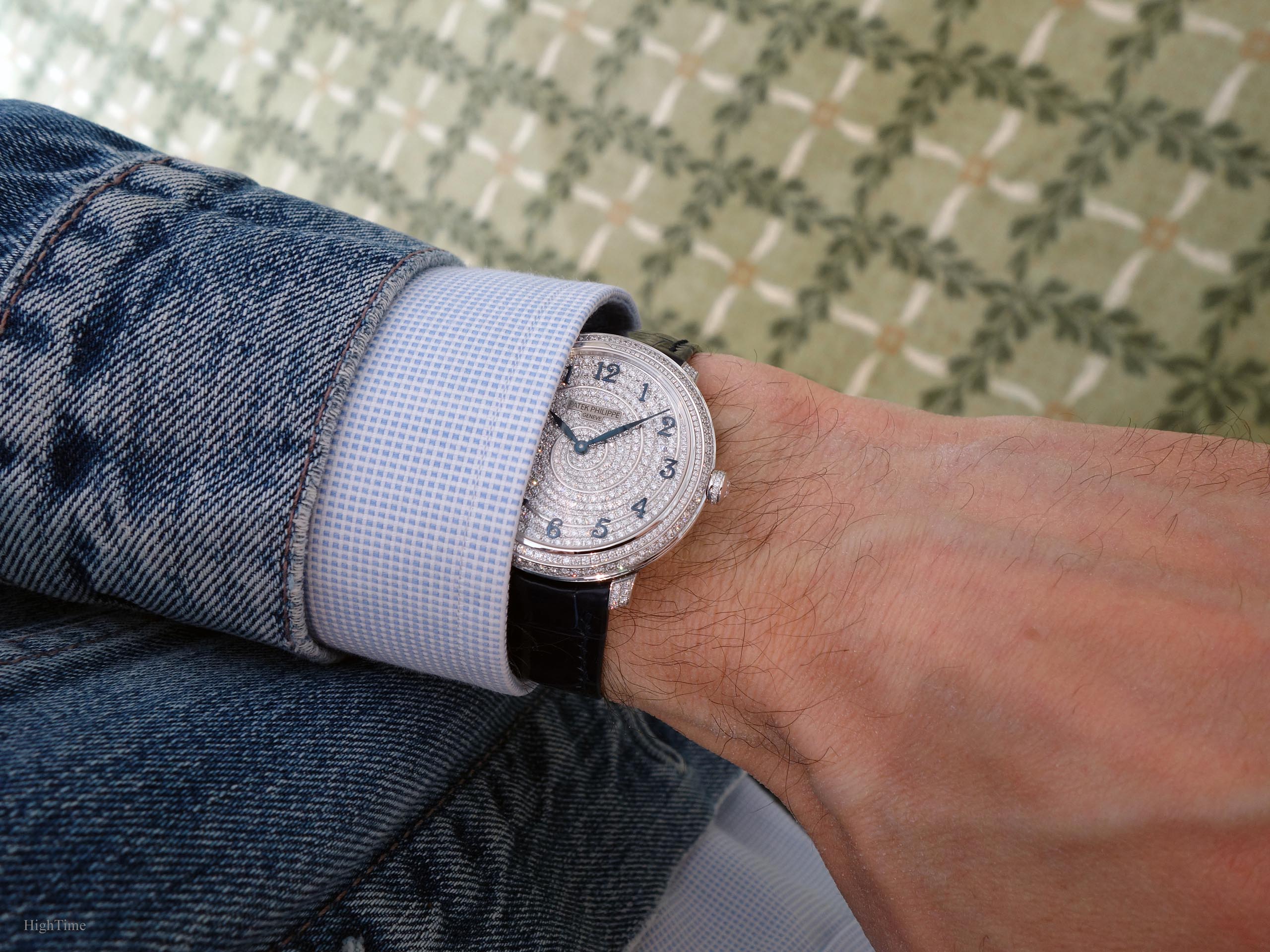 As of today (2021), the MSRP is 68 000 € (VAT included) and you can find more details on the brand's website, here:
The Patek 4978-400G on the official website
I hope you enjoyed the read!